Michael Jordan has added his voice to the growing chorus of players, coaches and executives demanding justice for the death of George Floyd and an end to police brutality against African Americans.
The six-time NBA champion and current Charlotte Hornets owner made a rare foray in the political arena on Sunday, saying he was "pained and angry" and that people of color in the U.S. had "had enough."
In a strongly-worded statement, Jordan offered his support to the protesters and called for change.
"I am deeply saddened, truly pained and plain angry," Jordan said.
"I stand with those who are calling out the ingrained racism and violence toward people of color in our country. We have had enough."
Floyd died on May 25 while in custody of the Minneapolis Police Department and his death has triggered widespread protests across the country after several videos emerged of a white police officer kneeling on Floyd's neck for many minutes while making the arrest.
In one of the videos, the victim can be heard saying he's unable to breathe, before seemingly losing consciousness.
The policeman who knelt on Floyd's neck has since been fired and charged with third-degree murder.
On Sunday night, nationwide protests raged on for a sixth consecutive day as protesters clashed with the police in Minneapolis, Washington and Los Angeles.
In some instances, protests have been marred by widespread looting, but Jordan urged demonstrators to remain peaceful and prevent the actions of a few from clouding their message.
Echoing the stance of Killer Mike—the Atlanta rapper who delivered a powerful TV statement on Friday night calling for protesters not to vandalize the city but to take political actions—Jordan urged protesters to channel their anger through legitimate channels and make their voices heard at the ballot booth.
"I don't have the answers, but our collective voices show strength and the inability to be divided by others," he continued.
"We must listen to each other, show compassion and empathy and never turn our backs on senseless brutality. We need to continue peaceful expressions against injustice and demand accountability.
"Our unified voice needs to put pressure on our leaders to change our laws, or else we need to use our vote to create systemic change. Every one of us needs to be part of the solution, and we must work together to ensure justice for all."
Jordan wasn't the only high-profile NBA figure to speak out on the protests on Sunday. Los Angeles Clippers coach Doc Rivers suggested Floyd's death should serve as a tipping point for a much-needed conversation over police brutality.
"We have allowed too many tragedies to pass in vain," he said in a statement.
"This isn't an African-American issue. This is a human issue. Our society must start getting comfortable with the uncomfortable conversation and do the right thing. Silence and inactivity are not acceptable anymore. Now is the time to speak."
Writing in Canadian newspaper The Globe and Mail, Toronto Raptors president Masai Ujiri also called for Americans to have a conversation around the issue of racism.
"The conversation can no longer be avoided because it is hard," Ujiri wrote. "We have to have it. Now."
Six-time MVP Kareem Abdul-Jabbar also penned an emotional op-ed, writing in the Los Angeles Times on Saturday that racism in America was widespread.
"I don't want to see stores looted or even buildings burn," the six-time NBA champion wrote.
"But African Americans have been living in a burning building for many years, choking on the smoke as the flames burn closer and closer.
Racism in America is like dust in the air. It seems invisible—even if you're choking on it—until you let the sun in. Then you see it's everywhere. As long as we keep shining that light, we have a chance of cleaning it wherever it lands. But we have to stay vigilant, because it's always still in the air."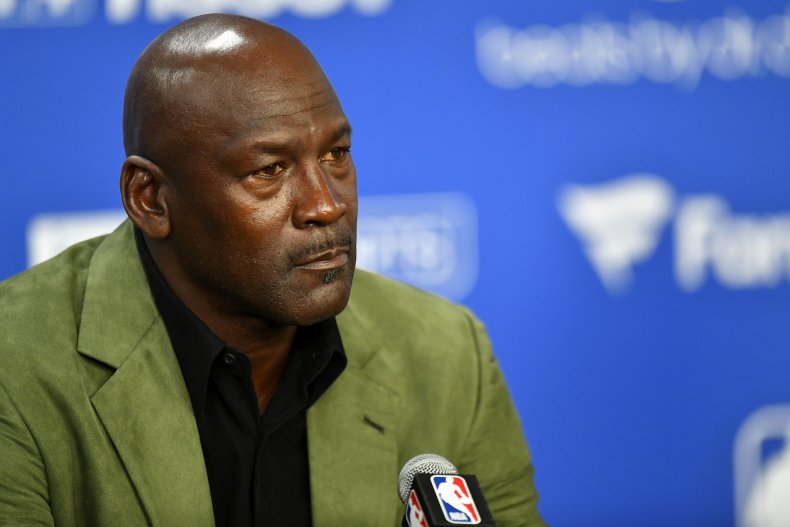 Uncommon Knowledge
Newsweek is committed to challenging conventional wisdom and finding connections in the search for common ground.
Newsweek is committed to challenging conventional wisdom and finding connections in the search for common ground.
About the writer
Dan Cancian is currently a reporter for Newsweek based in London, England. Prior to joining Newsweek in January 2018, he was a news and business reporter at International Business Times UK. Dan has also written for The Guardian and The Observer.