'Michael Myers' Trend Sees the Internet Race To Unlock Their Doors
The internet is trying to unlock their doors as fast as they can in a new "Michael Myers" trend going viral on social media.
People on the internet have started a new trend on TikTok where they have someone recording themselves walking at the pace of fictional serial killer Michael Myers as the others run to their front door and try to unlock it to make it to safety inside.
In a popular video—that surpassed 1 million views and 400,000 likes—@javiirramous posted their attempt at the trend where one person fails and the other succeeds.
"s**t was lowkey hard," the original poster writes in the caption.
Other members of the TikTok community state their opinions on the trend in the comment section.
"Everyone and they mama including me gonna do this," one user said, receiving over 50,000 likes for their comment.
"i would've gotten so much anxiety trying this oml," wrote another.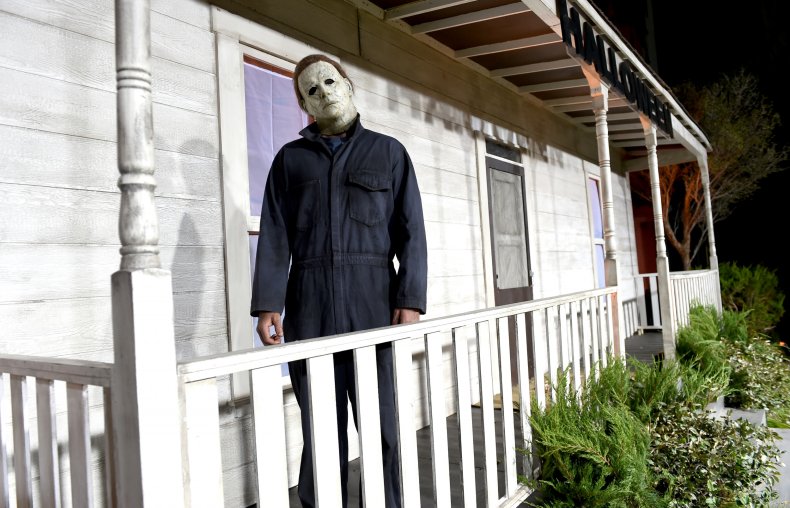 A user admitted, "No cause he's gonna end up teleporting into your house somehow."
"this is so funny," another user exclaimed.
One user wrote, "I will literally get so much anxiety id prolly scream and cry as if it was really happening!"
"maybe they ain't being so dramatic in the movies," one TikToker stated, referring to characters in horror movies.
"People judge those characters in hindsight, but can't do it themselves," one said.
"I would've gave up and ran to the street or something lmaooo," admitted another.
Another Tiktok user said, "No cause I always play this with myself!! Like see if you can get in the house before the car passes by!"
Another TikToker exclaimed, "bro if I couldn't unlock that door I would do parkour to get on top of the roof LMAO."
"Lmaooa you would've thought i was running and was there the way my heart was beating fast watching this," laughed one user.
Michael Myers is the main character in the Halloween franchise that began in 1978 and has continued to scare audiences for decades as the movies continue to this day. Halloween Kills is the most recent film, released in 2021. Jamie Lee Curtis will end her legacy as Laurie Strode in Halloween Ends, set to be released this fall.
In February, Curtis shared a farewell to her character on Instagram as she finished wrapping Halloween Ends.
"I've made great friends and have collaborated with wonderful artists on these three movies and today my part in the film has been completed and with it the END for me of this trilogy. It's all because of the fans who have always supported me and more importantly, Laurie," she wrote.