Michael Phelps Told Naomi Osaka Her French Open Withdrawal Could Have 'Saved a Life'
Olympic swimmer Michael Phelps told tennis player Naomi Osaka that she may have "saved a life" by earlier withdrawing from this year's French Open to take a mental health break.
"Michael Phelps told me that by speaking up I may have saved a life. If that's true, then it was all worth it," Osaka recalled in an op-ed she wrote in Time magazine on Thursday.
Phelps is a well-known advocate for those with mental health issues and has been particularly vocal about the emotional toll that professional sports can take on athletes. Now as the face of talk therapy app Talkspace, he has spoken out about his own depression, substance abuse and suicidal thoughts.
Following her withdrawal from the French Open and Wimbeldon, Osaka has also become a mental health advocate in her own right.
"I always try to push myself to speak up for what I believe to be right, but that often comes at a cost of great anxiety," she wrote. "I feel uncomfortable being the spokesperson or face of athlete mental health as it's still so new to me and I don't have all the answers. I do hope that people can relate and understand it's O.K. to not be O.K., and it's O.K. to talk about it."
In the op-ed, which is one of the first pieces of press she has done since pulling out of several tournaments to avoid related news conferences, Osaka thanked friends and family who have supported her in the last few months. In particular, the Grand Slam champion named Phelps, former first lady Michelle Obama, NBA player Steph Curry, fellow tennis player Novak Djokovic, and Duchess of Sussex Meghan Markle.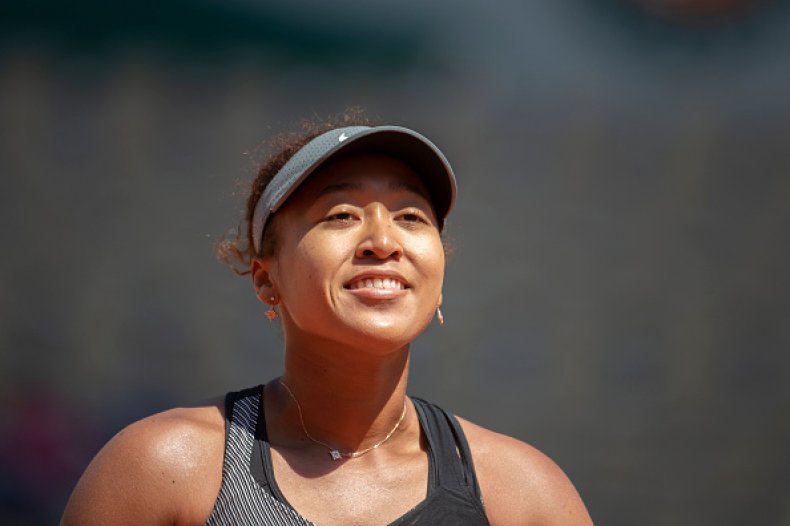 Osaka stressed that while she has called for tennis press conferences to be reformatted so they would "more peer to peer," her withdrawals were "never about the press."
"I'll say it again for those at the back: I love the press; I do not love all press conferences," Osaka said.
She pointed out that while many involved in the pre- and post-game press conferences feared it would send a wave in the tennis community and cause other players to refuse to partake in media briefings, she was the only one that skipped a single conference.
"One of their main concerns was that I might set a dangerous precedent, but to my knowledge, no one in tennis has missed a press conference since," Osaka said. "The intention was never to inspire revolt, but rather to look critically at our workplace and ask if we can do better."
Over the last few weeks, Osaka said she has had the opportunity to recharge over while she's been off the court. She is looking forward to competing the Tokyo Olympic Games, which begin July 23 and where she will compete for the host country.
"I could not be more excited to play in Tokyo," she said. "An Olympic Games itself is special, but to have the opportunity to play in front of the Japanese fans is a dream come true. I hope I can make them proud."