Congo Authorities Show Video of Murder of Two U.N. Experts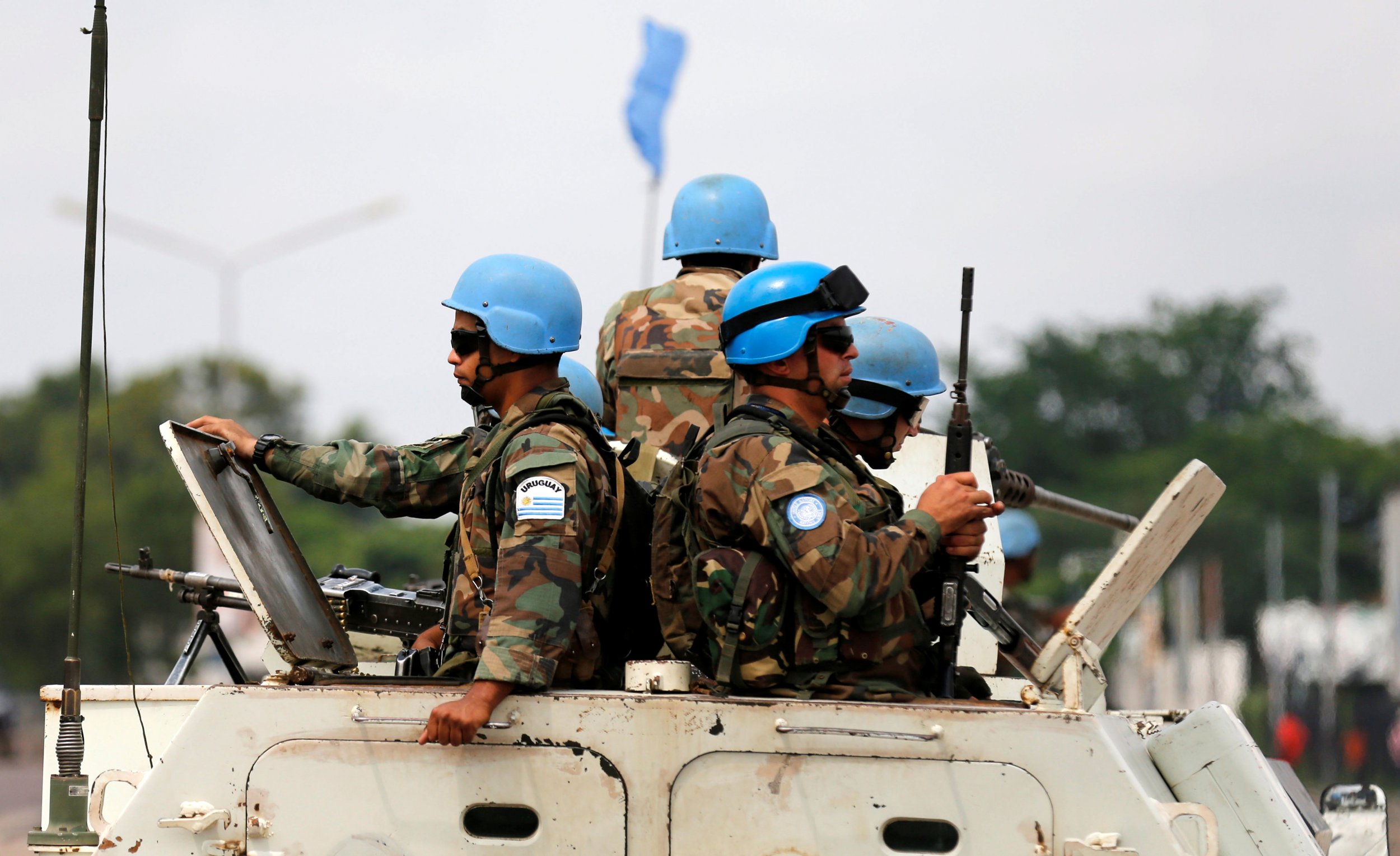 Congolese authorities have obtained a video appearing to show the murder of two foreign U.N. experts by a tribal militia.
The video was shown to reporters in the capital Kinshasa on Monday after allegations that the Congolese government was involved in the murder of Michael Sharp, a U.S. national, and Zaida Catalan, a dual Swedish-Chilean national, in the country's Kasai-Central province.
Hundreds of people have been killed during a conflict between security forces and the followers of Kamwina Nsapu, a tribal leader killed by government troops in August 2016.
Sharp and Catalan were abducted in Central Kasai — along with four Congolese colleagues — on March 12 while investigating the conflict. Local villagers found the bodies of the two foreigners and their interpreter in a shallow grave on March 31.
The two-minute video appeared to show Sharp and Catalan surrounded by seven armed men speaking the local Tshiluba language, AFP reported. The men are armed with sticks and machetes, and one has a gun.
After an exchange between Sharp and an interpreter, the two U.N. experts are forced to sit on the ground; someone shouts orders and the pair are shot. Catalan is subsequently beheaded.
Congolese government spokesman Lambert Mende said that police had secured the video — but did not explain how — and said they were broadcasting it to disprove allegations that authorities were implicated in their deaths.
"Our police and soldiers are accused of being implicated in the assassination of the two U.N. experts. That is not the case," said Mende, according to Reuters.
Mende said that the video showed the men to be members of the Kamwina Nsapu militia; the armed men in the video are pictured wearing red headbands characteristic of the group.
A spokeswoman for the U.N.'s human rights office, Ravina Shamdasani, said that the organization was "utterly horrified" at the video, according to Reuters.
Violence erupted in Central Kasai following the death of the the tribal leader Nsapu, who had called for an insurrection against government security forces in the region.
Congolese authorities have branded the group terrorists, and over 600 deaths have been reported, according to conflict monitor ACAPS. More than 11,000 Congolese have fled the region for refuge in neighboring Angola, and 1 million civilians have been displaced within Congo, according to the U.N.
The chief prosecutor of the International Criminal Court has said that the conflict could warrant an investigation under its mandate, which includes crimes against humanity and war crimes, and the U.N. has discovered at least 40 mass graves in the region since the conflict began.