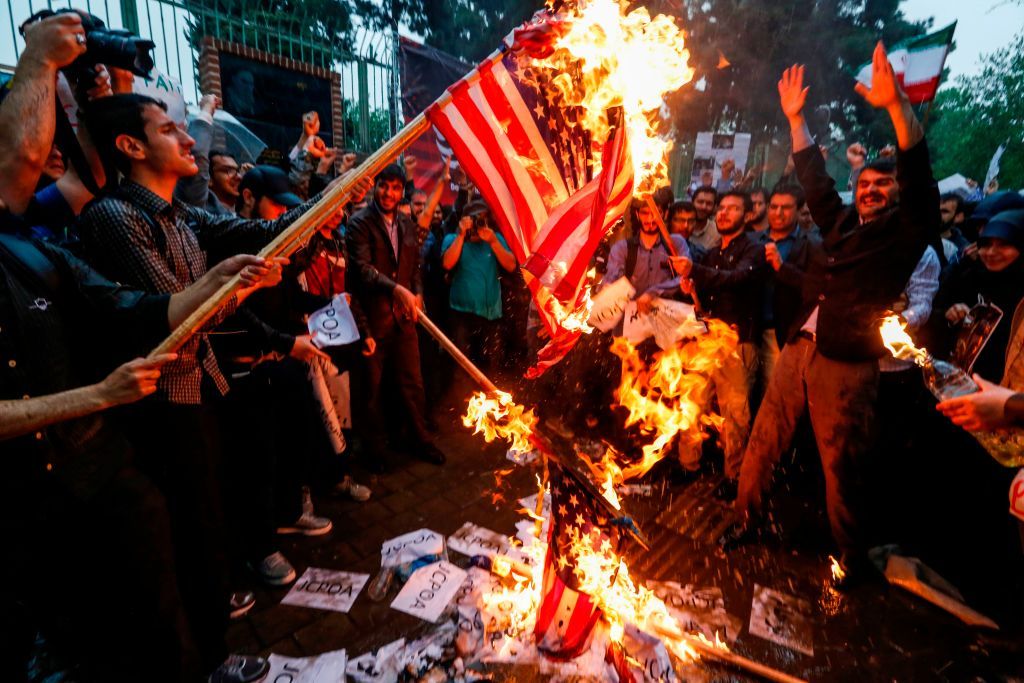 Iran's Foreign Ministry has confirmed that it has held American citizen Michael White in detention since July.
Media reports circulated earlier this week that the 46-year-old Navy veteran, who hails from California, had not boarded his flight last summer to leave Iran for the United Arab Emirates, leading his family to report him missing. When contacted by CBS News, the U.S. State Department had not previously confirmed that White was being held in Iran. However, Iran's Foreign Ministry confirmed the reports on Wednesday, Reuters reported.
When CBS spoke with the State Department on Tuesday, a spokesperson would say only that it was "aware of reports of the detention of a U.S. citizen in Iran" and the government had "no higher priority than the safety and security of U.S. citizens abroad."
According to White's mother, Joanne, her son had traveled to the Persian Gulf nation to visit his girlfriend. He had previously visited the country many times without any problems, she said.
"I'm very worried about his health. He just got over cancer, and I'm worried about his condition. It's very scary to me," she told CBS.
Three other American citizens are known to be detained in Iran, according to The New York Times, while another has been missing in the country for more than 10 years. Besides White, Iran is currently holding Xiyue Wang, a graduate student from Princeton University, Siamak Namazi, a businessman and his father, Baquer Namazi, who was formerly a U.N. diplomat. Robert A. Levinson, a former FBI agent, also disappeared in the Islamic Republic in 2007 and his fate remains unknown.
White's mother said that she knew her son was alive. "[U.S. officials] were putting in a request for a consular visit by the Swiss," according to The Times. As Washington does not have diplomatic relations with Tehran, it must work through an allied embassy or consulate.
Iranwire, a news site that is managed by Iranians living outside their country, first reported that White was believed to have been detained. A man identified as Farhadi, who said he had been tortured and imprisoned in Iran, told the outlet that he'd met White while he was incarcerated there.
CBS News also reported that Iranian officials may be interested in holding White, as well as the other U.S. citizens, in hopes of negotiating a prisoner swap. It's unclear whether the Trump administration would be open to such a possibility, but the president has previously criticized his predecessor Barack Obama's decision to make a similar deal.
Tensions between Tehran and Washington remain exceptionally high since the middle of last year, when Trump officially withdrew the U.S. from the Joint Comprehensive Plan of Action, usually referred to as the Iran nuclear deal. The agreement, made under Obama and signed by the United Kingdom, France, Germany, Russia and China, in addition to the U.S., aimed to curb Iran's nuclear ambitions in exchange for sanctions relief and international investment. The U.S. also agreed to unfreeze Iranian assets in exchange for the release of four captive American citizens.
"I didn't do what Obama did, give them $1.8 billion in cash to get back four hostages," Trump said back in September, slamming his predecessor, reported CBS.
Instead, the president has reimplemented sanctions and threatened to treat anyone doing business with Iran in kind. But the nuclear deal's other signatories have staunchly opposed the White House's decision, working jointly to circumvent the punitive financial measures.