Is Michael Wolff's Trump 'Fire And Fury' Book Fake News?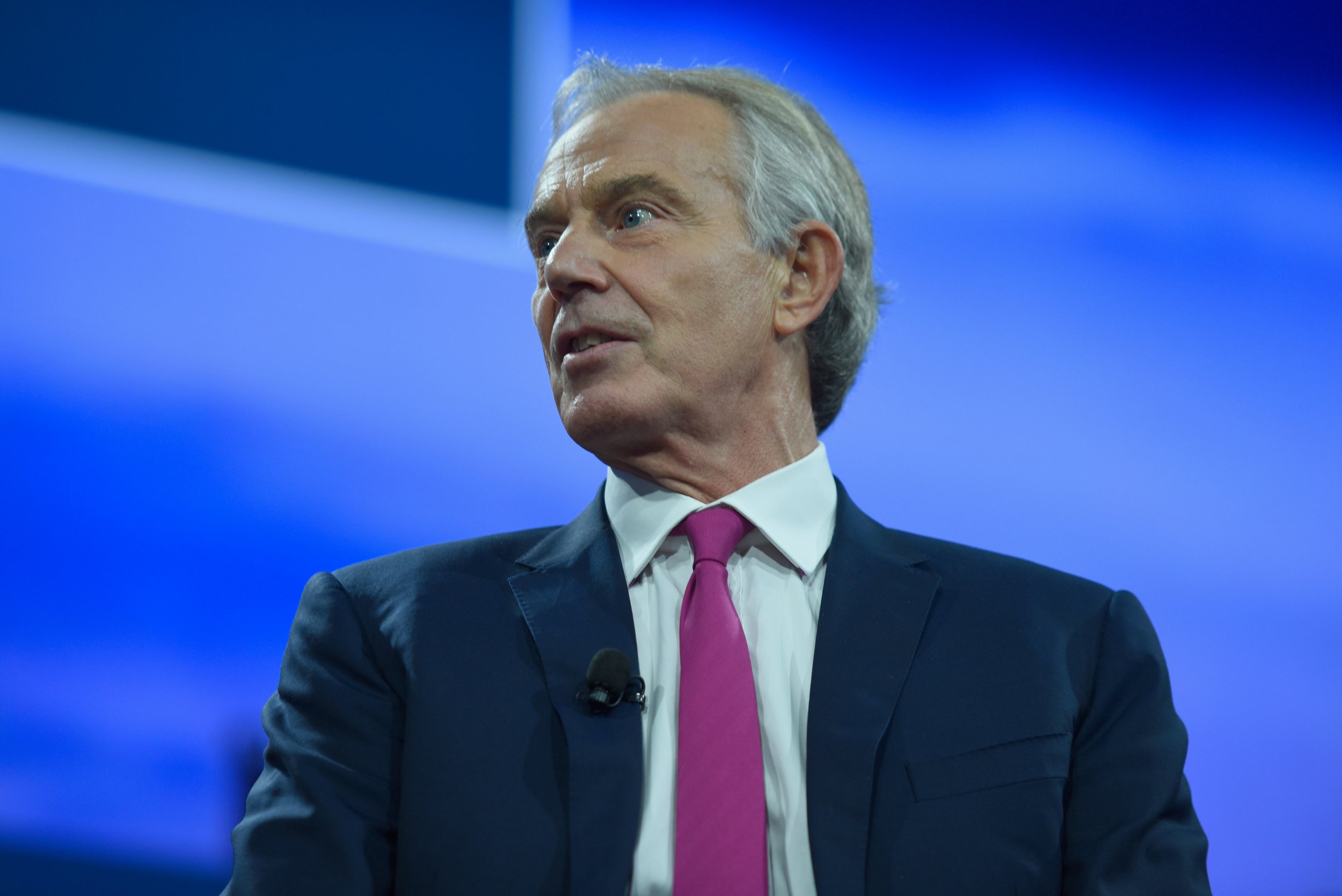 President Donald Trump and his circle aren't the only officials calling parts of Michael Wolff's new book on the early days of his administration fake news.
Former British Prime Minister Tony Blair on Thursday said a story involving him in the book Fire and Fury: Inside the Trump White House, to be released Friday, is "a complete fabrication, literally from beginning to end."
Wolff's book claims that Blair met in secret with Trump's son-in-law and now White House senior adviser Jared Kushner and warned it was possible that British intelligence spied on Trump campaign staff, "monitoring its telephone calls and other communications and possibly even Trump himself." The book also resurrects speculations that Blair was angling to be a Middle East envoy for Trump.
"I've never had such conversation with the White House, outside of the White House, with Jared Kushner, with anybody else," Blair said on BBC Radio 4's Today program. "Of course I've met with (Kushner) and we discussed the Middle East peace process. I wasn't angling for some job."
Blair expressed alarm over how the book's unsubstantiated claims have drawn massive attention since excerpts of the book were released on Wednesday.
"Here's a story that is literally an invention and is now halfway around the world with conspiracy theories attached to it," he said. "That's modern politics."
Wolff has been accused of re-creating scenes for his books previously and pushing facts. The author has been called "pathetic," "blunt" and "calculating."
In a statement Wednesday, Trump focused on bashing his former White House chief strategist Steve Bannon for calling a meeting at Trump Tower between campaign members and Russians "treasonous," instead of denying specific claims the book makes. Yet Trump had no reservations with alluding to Wolff's book as "phony."
"Steve was rarely in a one-on-one meeting with me and only pretends to have had influence to fool a few people with no access and no clue, whom he helped write phony books," Trump said in his statement.
White House Press Secretary Sarah Huckabee Sanders on Wednesday called the book "trashy tabloid fiction," and Treasury Secretary Steven Mnuchin tweeted it falls under "#FakeBooks."
Trump's lawyer on Thursday sent a cease-and-desist letter to Wolff and publisher Henry Holt and Co., demanding that they desist publication and release of the book.
"Your publication of the false/baseless statements about Mr. Trump gives rise to, among other claims, defamation by libel, defamation by libel per se, false light invasion of privacy, tortious interference with contractual relations, and inducement of breach of contract," the letter reads.
But would Trump's attorney have filed the cease-and-desist if the book was truly all fake news?
Wolff and the publisher did not respond to a request for comment on Thursday.