Michelle Obama Loves 'Black Panther' for Inspiring Young 'People of All Backgrounds'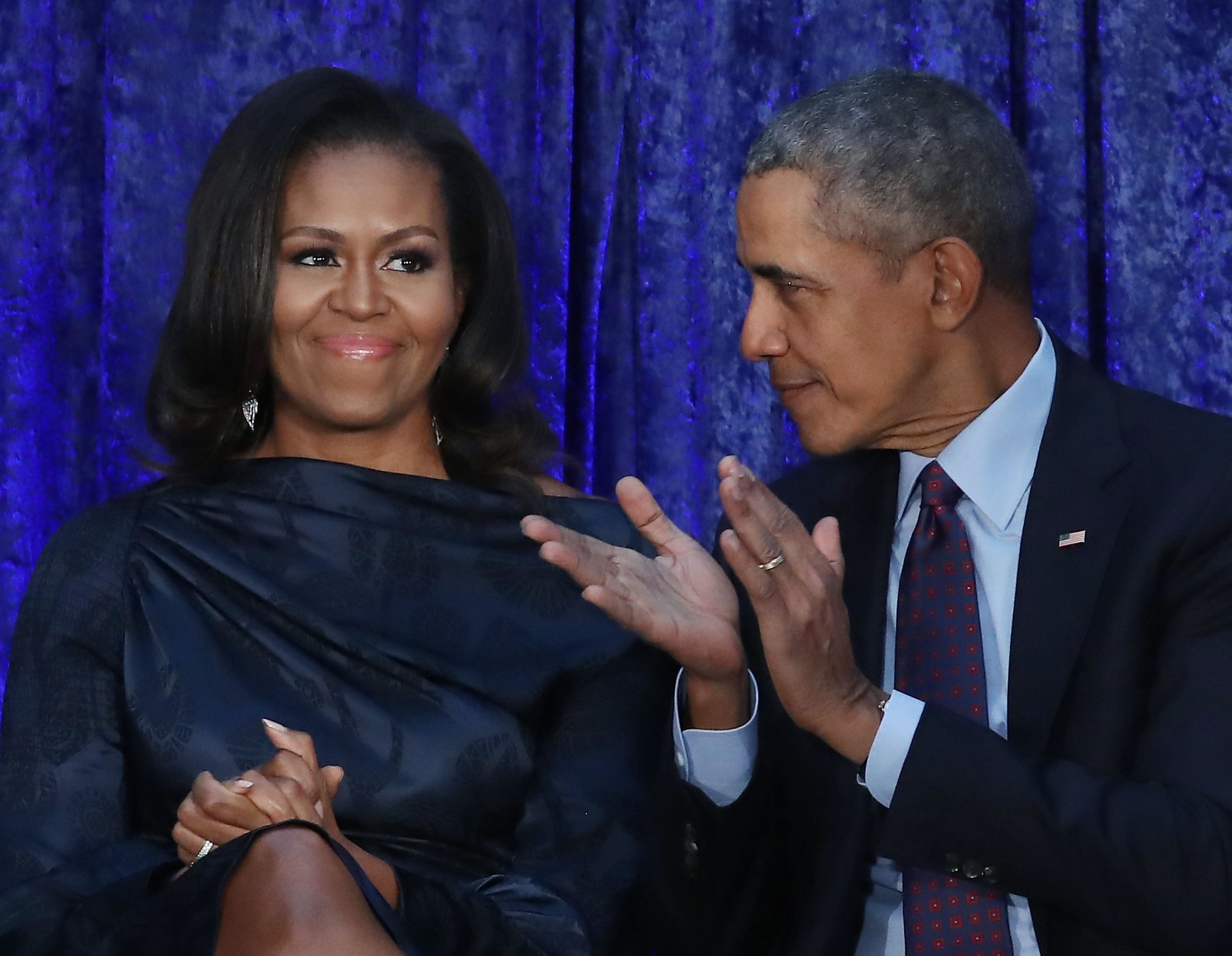 Black Panther over its opening weekend captured the hearts of many Americans, including former first lady Michelle Obama. On Monday, she tweeted her praises to the team, which included a black director and cast members.
Related: Obama says portrait of Michelle captures 'hotness of the woman that I love'
"Congrats to the entire #blackpanther team!" Obama said in her tweet. "Because of you, young people will finally see superheroes that look like them on the big screen. I loved this movie and I know it will inspire people of all backgrounds to dig deep and find the courage to be heroes of their own stories."
Obama's tweet fell in line with other messages she has posted to encourage young people to succeed, and to promote diversity and education.
In a 2016 interview with Variety, she said diversity in entertainment is important, especially for young people.
"For so many people, television and movies may be the only way they understand people who aren't like them," she said. "It becomes very important for the world to see different images of each other, so that, again, we can develop empathy and understanding."
Obama's enjoyment of Black Panther, which grossed about $192 million at North American box offices over the weekend, may also be influenced by her husband, former President Barack Obama, who made liking nerdy things cool.
"What's remarkable is the way 'nerd' is such a badge of honor now," the 44th president told the magazine Popular Science in 2016. "Growing up, I'm sure I wasn't the only kid who read Spider-Man comics and learned how to do the Vulcan salute, but it wasn't like it is today. I get the sense that today's young people are proud to be smart and curious."
Black Panther follows the journey of warrior T'Challa, who is crowned king of the African nation Wakanda after his father's death and must protect his people. Writer Jamil Smith said the film does not "dodge complicated themes about race and identity."