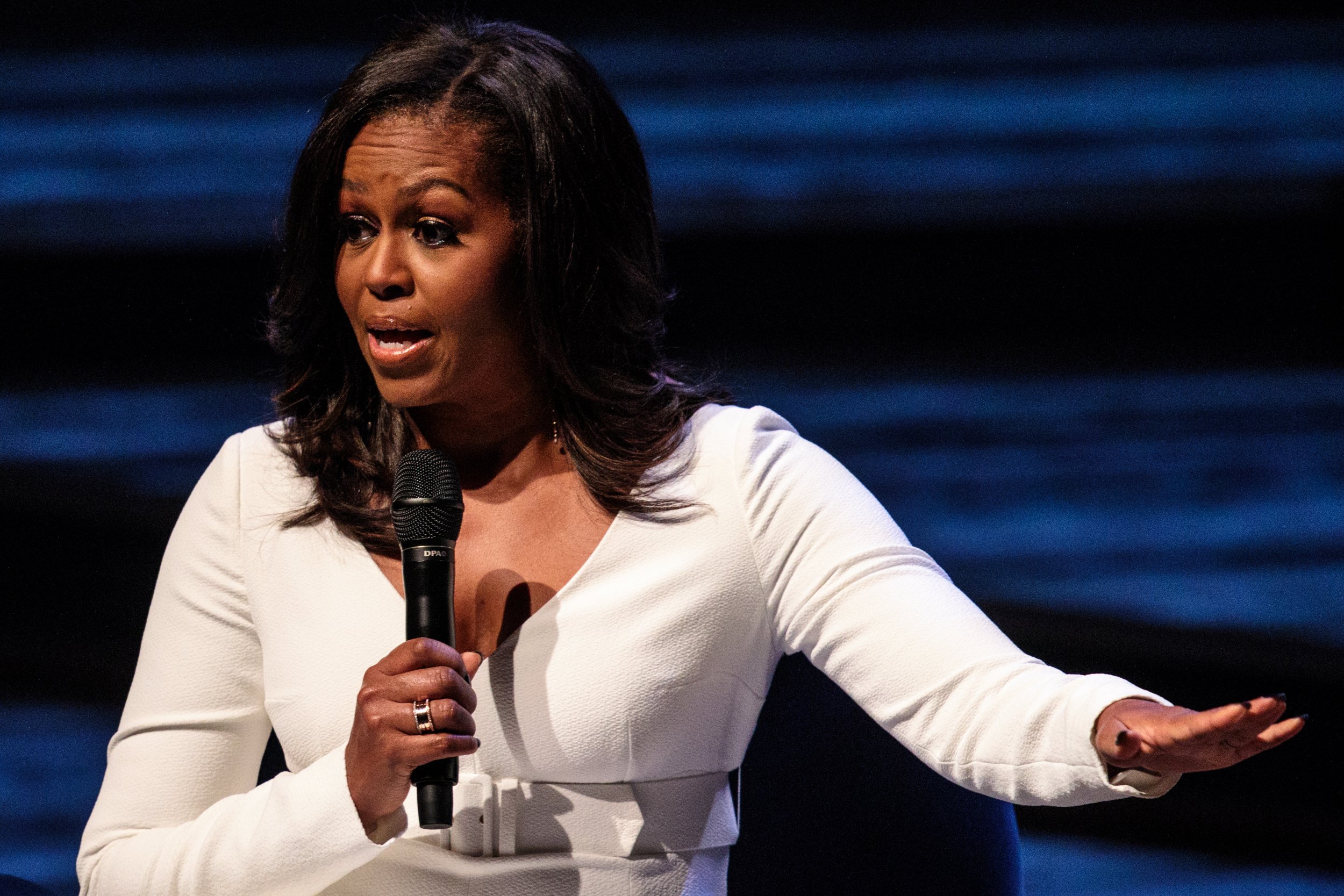 Former first lady Michelle Obama confessed she still suffered from "imposter syndrome," even as her memoir, Becoming, broke sales records last month and became the year's best-selling book 15 days after it was published.
The former first lady opened up about how the struggle with self-doubt "never goes away," during a sold-out talk with Nigerian author Chimamanda Ngozi Adichie in London, which drew lines of tens of thousands of people.
Read more: What is impostor syndrome?
Asked at the event how Obama felt about being seen as a "symbol of hope," she said: "I still have a little imposter syndrome, it never goes away, that you're actually listening to me," according to the BBC.
"It doesn't go away, that feeling that you shouldn't take me that seriously. What do I know? I share that with you because we all have doubts in our abilities, about our power and what that power is."
"If I'm giving people hope then that is a responsibility, so I have to make sure that I am accountable," Obama said.
Asked for a piece of advice for young women, Obama said: "My advice to young women is that you have to start by getting those demons out of your head.
"The question I ask myself— 'am I good enough?—that haunts us, because the messages that are sent from the time we are little is: Maybe you are not. Don't reach too high. Don't talk too loud," Obama said.
The former first lady said that point was profoundly true "for women of color" as people in power try to make them feel as if they do not belong.
But Obama offered a "secret" to young women everywhere: "I have been at probably every powerful table that you can think of, I have worked at nonprofits, I have been at foundations, I have worked in corporations, served on corporate boards, I have been at G-summits, I have sat in at the U.N.: They are not that smart."
In addition to revealing her tonic for self-doubt, Obama also talked about the experience of black women being caricatured, asserting that "the size of our hips, our style, our swag, it becomes co-opted, but then we are demonized."
The former first lady also touched on a feeling expressed by many Democrats, that much of the progress made by her husband, former President Barack Obama, was being undone under the Trump administration.
"We mistakenly thought that Barack Obama was going to erase hundreds of years in history in eight years—that's ridiculous to think that could happen," Obama said.
"So, we're putting down marbles and going backward doesn't mean the progress wasn't real," she said.
Obama has been praised for her honesty and openness in her new book, driving calls for her to run for president against her husband's successor in 2020.
Read more: Michelle Obama says the queen is smart, funny and honest
Updated: This article has been updated with more comments from Michelle Obama.