Michelle Obama Wants More Students to Continue Their Education Beyond High School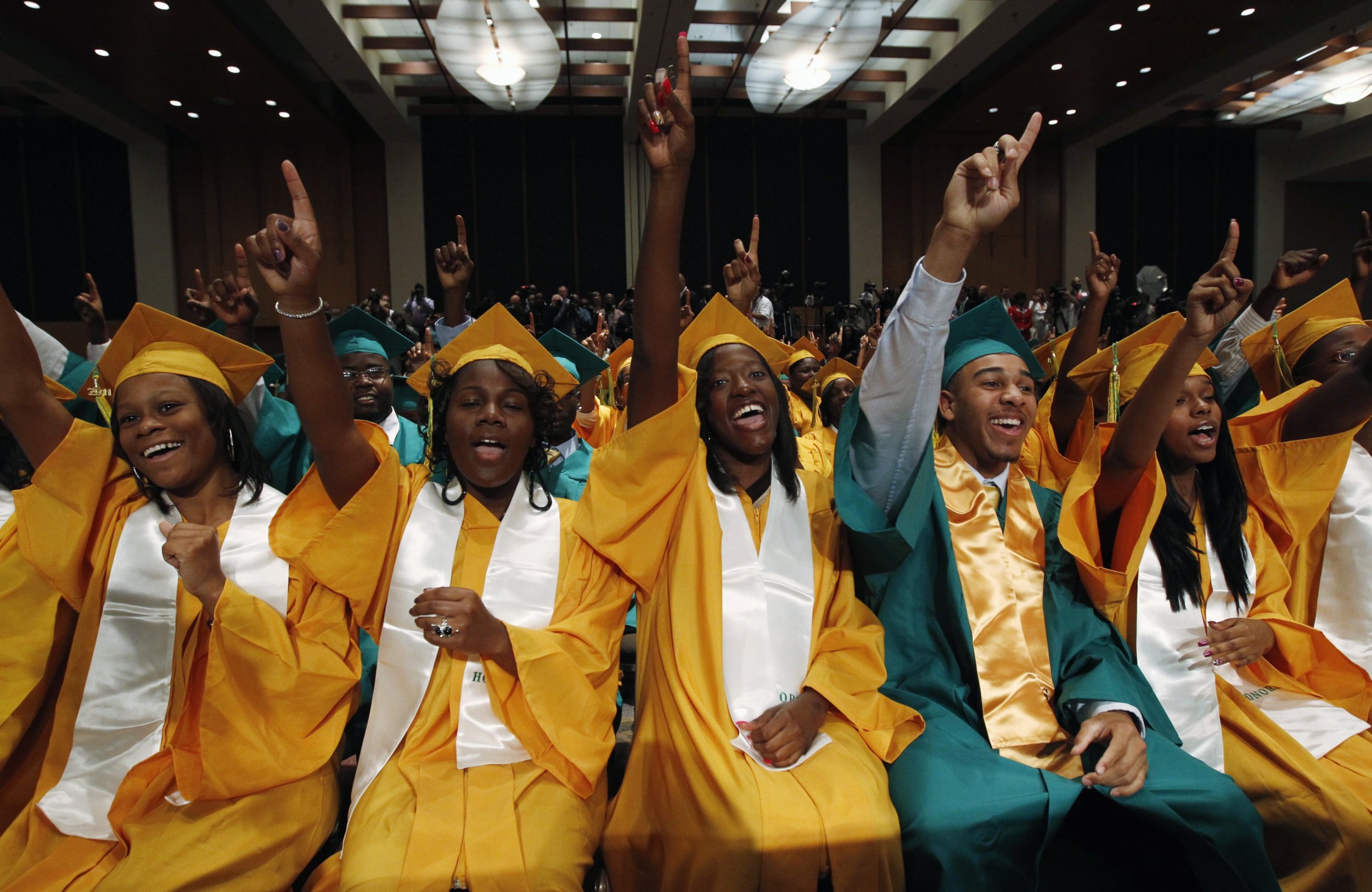 First lady Michelle Obama on Monday unveiled a public awareness campaign to spread word about her initiative to encourage teenagers and young adults to continue their education beyond high school.
As part of the campaign, BetterMakeRoom.org has been launched. It is a platform for students ages 14 to 19 to find information about applying to college, filling out federal financial aid forms and signing up for the SAT and ACT exams, according to the White House.
It also will encourage students to share publicly how they are inspired to continue their education and share their goals for college. Participating students then might see their stories on billboards or subway advertisements, or tweeted by a celebrity. They also could receive an invitation to visit the White House.
"If we truly want to engage this generation in a conversation about higher education, we need to give them a space where they can drive that conversation themselves," Obama said Monday morning at the White House while announcing the new campaign. "And that's exactly what we're doing."
The overall initiative, called "Reach Higher," aims to increase the number of Americans who attend a community college, four-year university or professional training program after high school.
More than 20 social media, business and nonprofit groups have backed the public awareness campaign, including American Eagle Outfitters, the CW network and Mashable.
On Wednesday, Obama will join LeBron James of the NBA's Cleveland Cavaliers at the University of Akron in Ohio for a Better Make Room rally. "I wouldn't be surprised," she said, "if some young people saw their stories in LeBron's Twitter or Instagram feed sometime soon."
In another effort to increase the number of students who attend college, the White House last month announced changes to the Free Application for Federal Student Aid process. Among the updates, students will be able to apply earlier for college financial aid and technological improvements will improve the speed and accuracy of the online application form.