Michigan Abortion Law Predating WWII Could Be Reimposed If Roe v. Wade is Overturned
A day after the U.S. Supreme Court ruled 5-4 that Texas could ban most abortions, anti-choice advocates in Michigan are celebrating the victory as a positive sign that a 90-year-old abortion ban that would become active again if Roe v. Wade is overturned.
President Joe Biden condemned the Texas fetal heartbeat law, upheld Wednesday by justices, pledging to do what's possible to shield women and women's health care providers from its consequences, the Associated Press reported.
He added that women should be protected from "the impact of Texas' bizarre scheme of outsourced enforcement to private parties."
At least 12 other states have issued early-pregnancy abortion bans, but all have been blocked from going into effect.
It is not clear if Michigan's law, which dates to the 1800s and was implemented in 1931, would take effect should Roe v. Wade be reversed. The law makes it a felony to use an instrument or any substance with intent to "procure a miscarriage" on a woman unless to keep her alive.
"Here in Michigan, we face an especially dangerous threat. Because we have a pre-Roe law banning abortion on the books, access to abortion in Michigan would be in danger if the Supreme Court overturns Roe v. Wade," Dr. Sarah Wallett, chief medical officer for Planned Parenthood of Michigan, said in a statement.
The law's supporters, however, are emboldened by the nation's biggest abortion block in over 50 years. Prior to the Texas case, justices scheduled for this fall a major case from Mississippi that seeks to ban abortion after 15 weeks of pregnancy.
Genevieve Marnon, legislative director for Right to Life of Michigan, said: "When Roe is overturned, Michigan will be an abortion-free state, and we are hopeful that will take place next year after the [Mississippi] case is heard."
For more reporting from the Associated Press, see below.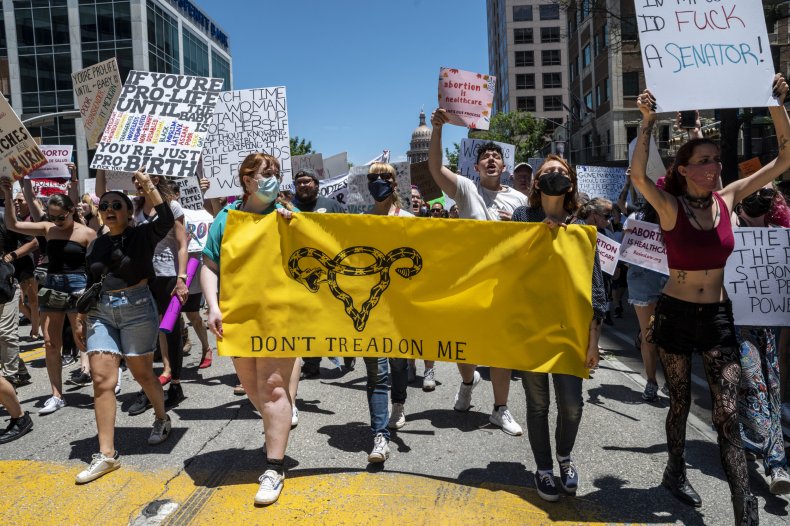 Democrats' attempts to repeal the 1931 law have been blocked in the Republican-controlled Legislature. Democratic Governor Gretchen Whitmer has vowed to veto GOP-proposed abortion restrictions.
Michigan Attorney General Dana Nessel, a Democrat, has said it is likely the high court's conservative majority will overturn Roe and has said she will not enforce the state's abortion ban.
An option on both sides could be to organize a ballot initiative, though strategists said it was too early to say, in part because of uncertainty over what the justices will do.