Michigan Appeals Court Orders Defiant Barbershop to Close, Calling It An 'Imminent Threat' to Public Health
A Michigan Court of Appeals on Thursday ordered a lower court to close an Owosso city barbershop. Karl Manke, the shop's 77-year-old owner, reopened despite restrictions due to coronavirus. The court's 2-1 decision called the shop an "imminent threat" to public health, according to the order reviewed by Newsweek.
Manke reopened his barbershop on May 4 in violation of Governor Gretchen Whitmer's executive order shutting down all non-essential businesses amid the ongoing coronavirus pandemic. He said he did so because he couldn't survive any longer without an income and thought he could safely provide services by using face masks and hand sanitizer.
After Manke ignored state and local commands to shut down, the Michigan Department of Health issued an Imminent Threat and Abatement Order telling him to close. He refused.
Afterward, state Attorney General Dana Nessel filed a motion for a restraining order to close the shop. However, a Shiawassee County judge refused the order.
The Thursday decision by the Court of Appeals overturns the Shiawassee County judge's refusal and instructs the judge to issue the injunction requiring the immediate closure of the shop.
Manke told WEYI-TV that he planned on keeping his shop open despite the court order.
Manke's lawyer, David Kallman, told Newsweek that he filed an appeal with the state's supreme court before the lower court could issue the injunction that would've closed Manke's shop. Under Michigan state law, Kallman said, filing placed the injunction on hold, allowing Manke's shop to legally stay open until the higher court decides what to do.
"We were astounded that the Court of Appeals majority would issue a decision that so clearly violates the law and court rules," Kallman said in a statement. "This appeal to the Supreme Court will allow Mr. Manke to be heard so that he can continue to exercise his constitutional right to speak out and earn a living and to keep his barbershop open in a safe and responsible manner."
Additionally, Kallman told Newsweek that the state's supreme court could take a long time to decide whether to hear the case. However, he thinks the court may consolidate Manke's case with others currently challenging Whitmer's executive order, possibly expediting the legal process so state residents know how to proceed.
The Court of Appeals said that Manke "failed to present any evidence to rebut the [Department of Health's] conclusion that operation of the barbershop posed a serious public health danger."
The court also noted that Sarah Schultz, a paralegal working in the Corporate Oversight Division of the Michigan Attorney General's Office, provided photos that showed "appropriate social distancing is not taking place" inside or outside of shop. Furthermore, the photos showed that "many individuals, including at times Karl Manke himself, are not wearing masks and are coming in close contact with one another."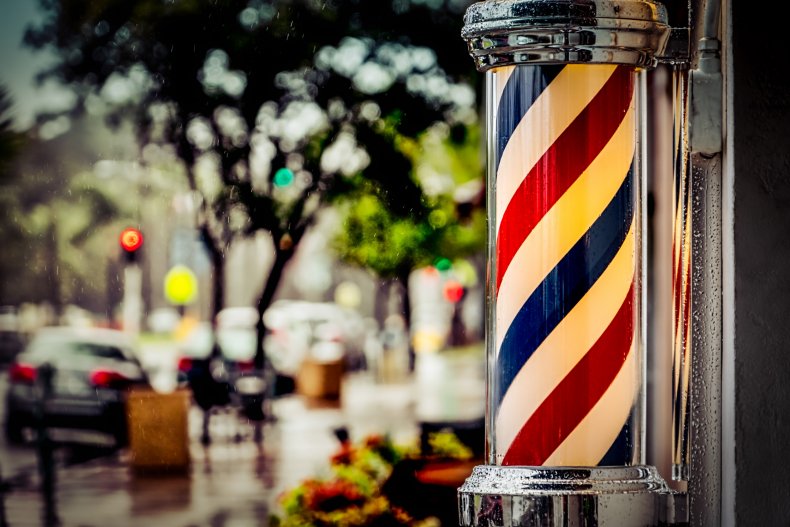 Manke, in his defense, objected to the constitutional validity of Whitmer's executive order. Manke said re-opening his shop is a form of political protest protected by the free speech guarantee of the U.S. Constitution's First Amendment.
However, the court quoted a 1989 U.S. Supreme Court decision about flag burning, saying "We cannot accept the view that an apparently limitless variety of conduct can be labeled 'speech' whenever the person engaging in the conduct intends thereby to express an idea."
Because Whitmer's executive order targets the spread of COVID-19 rather than Manke's speech, the appellate court said it was not trying to oppress his free speech.
Manke also argued that executive order "violates his constitutional right to equal protection under the law because some businesses are allowed to remain open whereas others are closed."
But the court said the state had a "rational basis" to keep such businesses closed, especially since neither Manke nor his business represents any "protected classes" of people historically given additional protection from institutional discrimination.
This article has been updated to include a statement from the Manke's lawyer, David Kallman.