Michigan GOP Backs Trump-Picked Election Denier Kristina Karamo for SOS
Trump-backed Kristina Karamo secured Michigan GOP endorsement on Saturday to be their Republican candidate for secretary of state ahead of the general election in November.
Karamo, who has repeatedly doubted the 2020 presidential election results, is expected to run against Democrat Jocelyn Benson in the race for the Michigan office that is in charge of administering and protecting election law, according to MLive.com.
Given the nature of the duties of the secretary of state who is treated as a top elections official, the GOP endorsement could impact how the 2024 presidential election and other future races would run, according to NBC News.
However, former president Donald Trump congratulated Karamo in a statement for the endorsement and added that she will put an end to what he claims as election fraud and corruption in the state and also "get to the bottom of the 2020 Election Fraud!"
"Michigan is one of the worst on Election Fraud and corruption," Trump said in the statement.
More than 2,000 GOP delegates statewide gathered Saturday in Grand Rapids to hold the endorsement convention for the Michigan Republican Party where they picked the party's candidates in specific races statewide.
Trump endorsed Karamo during a rally back in September when he promoted her as a candidate that is "strong on crime, including the massive crime of election fraud," according to the Detroit News.
Karamo has repeated claims of inconsistencies during the 2020 election and has sought to join a lawsuit by Texas seeking to overturn election results.
Last month, Benson issued concerns over the future of democracy before Trump had his rally in Michigan and announced his endorsement to Karamo.
Benson warned that baseless claims of election fraud made by Trump and his allies could spread into the 2022 midterms.
"The threats against our democracy are truly a five-alarm fire and in that fire, Michigan is ground zero," Benson said.
She referred to the "fire" as a "national, multifaceted, multiyear, coordinated and sophisticated effort to potentially overturn the results of a legitimate presidential election or other elections."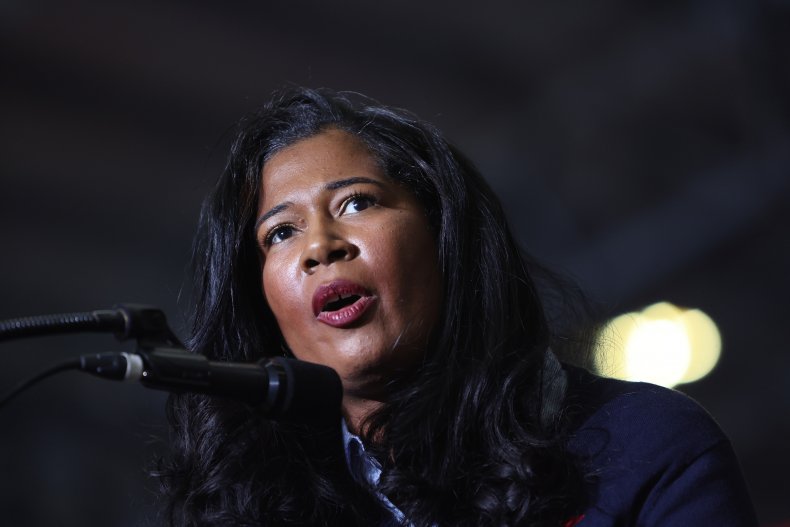 Ahead of Trump's Michigan visit, Benson said "election deniers" now want to be in charge of elections and warned that election misinformation could prompt violence.
"Democracy is on the ballot this fall," she said.
Meanwhile, president of advocacy group Let America Vote, Tiffany Muller alleged that Karamo has worked to "subvert and sabotage our elections" and spread "unfounded and dangerous conspiracies."