Michigan High School Goes Viral for Its Pop Culture Student ID Photos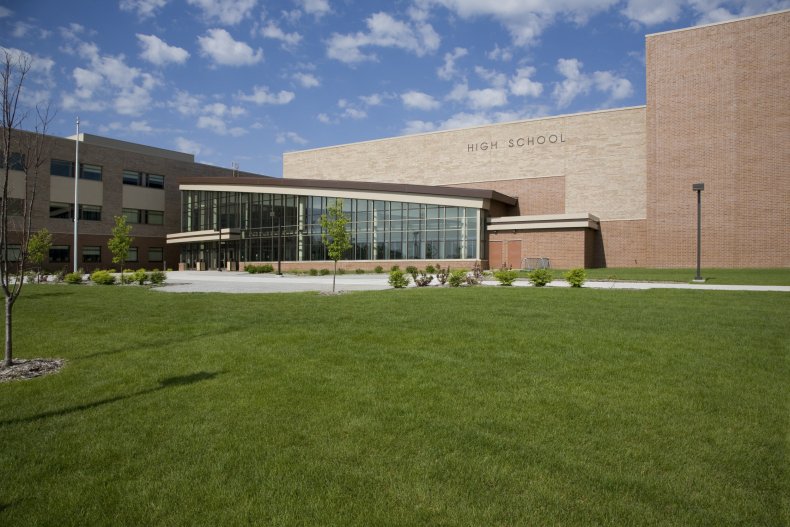 Picture day is usually pretty uneventful—but not at one Michigan high school.
Seniors at North Farmington High School, in the suburbs of Detroit, have an annual tradition of imitating pop culture figures and memes when they get their photos taken for their student ID, and this year their prank reached a whole new level.
Students dressed up as Beyoncé, Jim and Pam from The Office, drag queen Jasmine Masters, Rachel Chu from Crazy Rich Asians and more. The student ID photos have received thousands of likes and retweets on Twitter, under the hashtag #NFID20, as users applauded their creativity.
One student recreated a scene from the Disney Channel show Hannah Montana, where the main character smashes a pie on her own face.
Another student drew the children's cartoon character Peppa Pig on her face and neck.
Another student dressed up as Shuri from the Marvel movie Black Panther.
Fraternal twins Andreas and Therese Diakovasiliou dressed up as the creepy twins from The Shining.
"This is a tradition at North, so we go viral every year," Therese told the Detroit Metro Times. "The senior class went viral for the past three or four years."
Therese told the weekly paper that they bought one dress off Amazon for $30 and shared it.
"Right after I took [my photo], we went to the back of the line and we changed right in the middle of the gym," she said.
"I was like, so embarrassed," Andreas told the Metro Times. "It was hard for me to do it. I tried to hold my laughter the whole time, but it was so hard."
His sister said she has been waiting to take this photo for a long time.
"I had this idea when I was actually a sophomore," Therese said. "At first, [Andreas] was like, 'No, I'm not doing that.' And then, like, junior year came around, [and] he was like, 'Yeah, sure.' Then, closer to ID day, he was like, 'Yeah, I'm doing it.'"
The high school is located Farmington Hills, outside of Detroit. Last spring, the school had 311 students in its graduating class.
Not all senior pranks are harmless. In Florida, around 140 Orange County students were told in May they would not be able to walk at graduation after their senior prank allegedly involved spray-painting the walls, throwing glitter, smashing eggs on windows and more. The cost of the damages added up to an estimated $20,000.