Mickey Mouse Safe With Disney For Now as Early Version Enters Public Domain
Reports that Disney was on the verge of losing the rights to Mickey Mouse emerged last week, but while an early version of Mickey will move to the public domain in 2024, the current version of the beloved character will continue to be protected.
According to U.S. copyright law, the copyright on an anonymous or pseudo-anonymous body of artistic work expires after 95 years from the year it was first created.
The iconic character that has come to define the entire Disney brand made his first appearance as the title character in 1928's Steamboat Willie, which will lapse into the public domain on January 1, 2024—95 years after its release. This led to speculation that Mickey Mouse will enter the public domain—however, it is only the iteration of Mickey Mouse known as "Steamboat Willie" that will no longer be protected.
Images of Mickey Mouse as we now know him will not enter the public domain because those images are protected under both copyright and trademark laws.
However, with Steamboat Willie will entering the public domain, Disney will no longer be able to prevent other artists or companies from using the likeness of the character as he appeared in that short as the images in the short film will enter the public domain and be free for other people to use.
Steamboat Willie, which was the first-ever cartoon with synchronized sound, was a pioneering feat for modern animation when it was released, but Mickey's appearance in the short is different from the one we know today.
However, the more modern version of Mickey Mouse will not enter the public domain, a lawyer has confirmed.
"Mickey Mouse as we know him, in color with gloves and shoes, will not enter the public domain," lawyer Marc Jonas Block told Newsweek. "Later, including current designs of Mickey Mouse, will still be copyrighted until their terms end. Also, Disney protects Mickey Mouse under both copyright and trademark laws."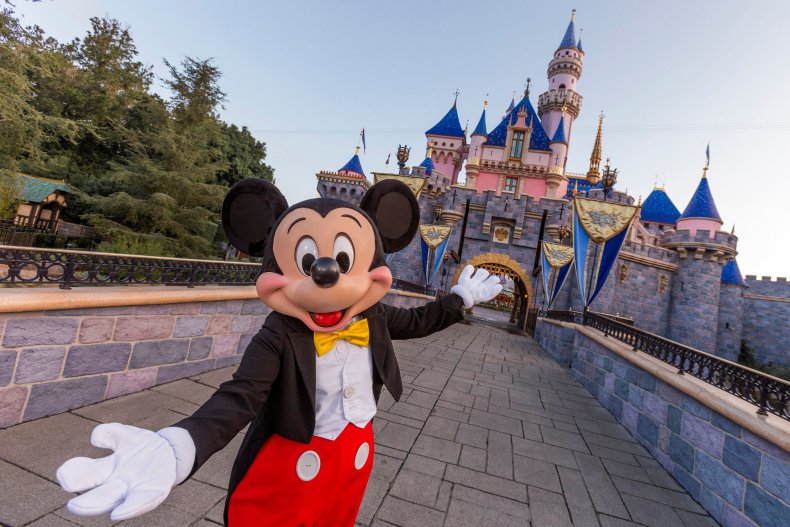 Block explained that trademark protections last as long as Disney continues to use Mickey Mouse as a company logo.
"As such, though derivative uses of the Steamboat Willie version of the character may be used by others, Mickey Mouse will remain the property of Disney for the foreseeable future," Block said.
The trademark protection bars anyone from commercially using the image of Mickey Mouse in a way that would suggest that the products were official Disney products.
Meanwhile, Daniel Mayeda from the UCLA School of Law told The Guardian: "You can use the Mickey Mouse character as it was originally created to create your own Mickey Mouse stories or stories with this character. But if you do so in a way that people will think of Disney—which is kind of likely because they have been investing in this character for so long—then in theory, Disney could say you violated my trademark."