Microsoft, Once Proud to Support ICE, Is Now 'Dismayed' by Child Separation
In January, Microsoft was "proud" to support U.S. Immigration and Customs Enforcement (ICE), touting its use of facial recognition and identification capabilities. But this week, following the revelation that the agency was keeping children in metal cages, the company isn't so sure.
The technology giant was hit with a barrage of criticism on social media on Monday after an old blog post promoting its contracts with the U.S. federal agency resurfaced. Tom Keane, a general manager at Microsoft, described at the time how Microsoft's Azure Government cloud service could help implement "transformative technologies for homeland security and public safety."
But five months later, as news of ICE's controversial child separation enforcement continues to dominate the global headlines, Microsoft was so eager to scrub its links to the agency that it initially edited Keane's blog this week to remove a section that detailed his pride at the partnership. The company has since said that move was "a mistake," blaming the "brief" change on an unidentified employee who was responding to the mounting social media backlash. It has now been restored.
As tensions simmered online, Microsoft, which is led by CEO Satya Nadella, released a statement saying it was "dismayed by the forcible separation of children from their families at the border." In addition, the company distanced its computer software and cloud services from ICE, which has been accused of taking hundreds of children away from their parents. In audio recordings, the kids' cries are loud and clear.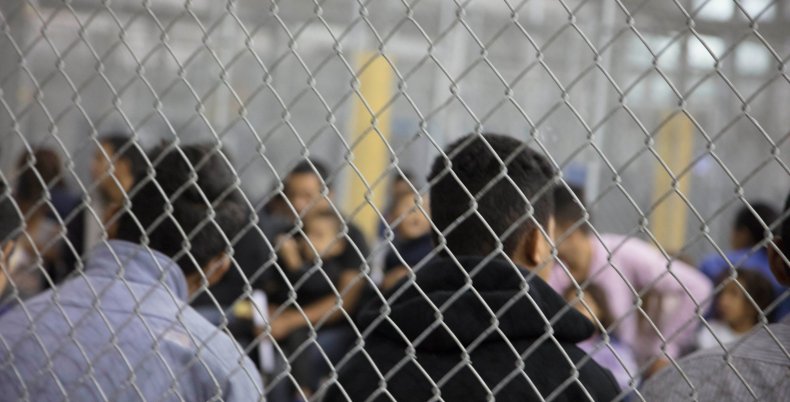 In its statement, Microsoft said: "In response to questions we want to be clear: Microsoft is not working with U.S. Immigration and Customs Enforcement or U.S. Customs and Border Protection on any projects related to separating children from their families at the border, and contrary to some speculation, we are not aware of Azure or Azure services being used for this purpose.
"As a company, Microsoft is dismayed by the forcible separation of children from their families at the border. Family unification has been a fundamental tenet of American policy and law since the end of World War II. As a company Microsoft has worked for over 20 years to combine technology with the rule of law to ensure that children who are refugees and immigrants can remain with their parents."
In conclusion, Microsoft urged the Trump administration to "change its policy" and said that Congress now needs to "pass legislation ensuring children are no longer separated from their families." The technology giant did not mention how its close relationship with ICE would continue into the future.
Microsoft representatives did not respond to a request for comment from Newsweek.
According to Bloomberg data, Microsoft currently has active ICE contracts worth $19.14 million.
Microsoft, Once Proud to Support ICE, Is Now 'Dismayed' by Child Separation | Tech & Science