Midterm Elections 2018 Senate Polls: Updates on Key Races Democrats Need to Win to End Republican Control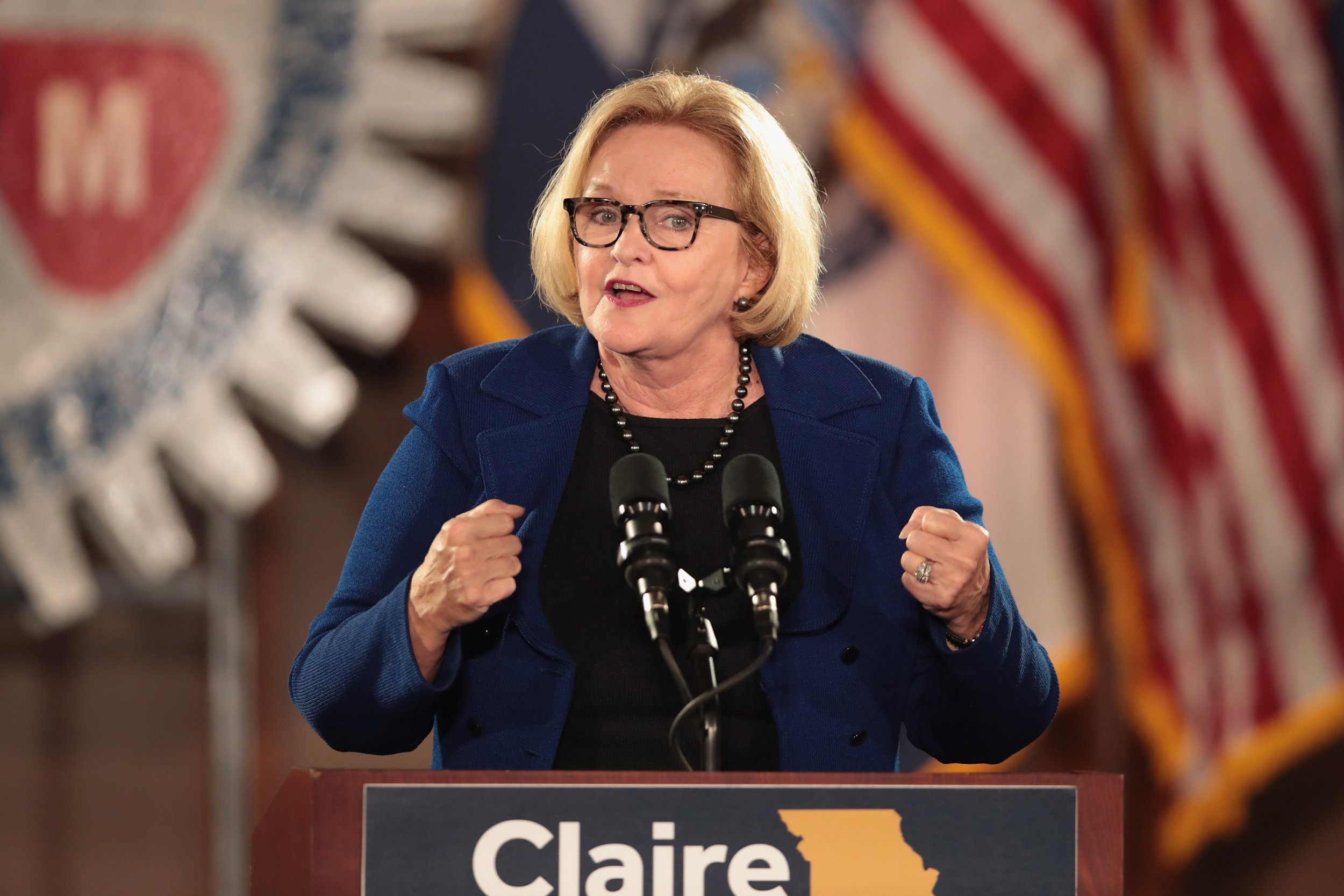 With just three days until midterm elections, polls from key races suggest that Senate Republicans will maintain control of the legislative body and their two-seat majority. Democrats, however, will hold on to their 48-seats—a relative victory in an election year where the left had to defend 10 seats in states that Trump overwhelmingly won in 2016.
Below is a summary of the tightest Senate races around the country.
Tennessee
Republican candidate Marsha Blackburn is solidly leading the field in the Tennessee Senatorial race, despite Taylor Swift's best efforts. Recent polls find the candidate with nearly 50 percent of the vote, and an 8-point lead on Democratic candidate and former governor Phil Bredesen.
Still, top Republican lawmakers in Tennessee are reluctant to throw their weight behind Blackburn. Both Senator Bob Corker, who is retiring at the end of this year, and Governor Bill Haslam failed to directly name the Republican candidate when asked who they were voting for by reporters.
Though Bredesen is unlikely to bridge an 8-point of a gap in the next three days, he is still running an impressively close race for a Democrat in a state that President Donald Trump won by 26 points in 2016.
Florida
In spite of Florida governor Rick Scott's attempts to gain votes by distancing himself from Trump, Democratic incumbent Bill Nelson is holding on to his slight lead of 2 points, according to the latest polls.
Rick Scott donated an additional $1.2 million of his own money to his campaign on Tuesday, indicating that he hasn't given up the race just yet. In the last week, the businessman-turned-politician has given $12.5 million of his personal wealth to his Senate race. In total, he's self-funded his bid to the tune of $64 million.
Nelson has raised about $28.3 million and has not spent any of his own money.
Texas
Recent polls indicate that Democratic contender, El Paso Congressman Beto O'Rourke, is gaining ground on his competitor, Senator Ted Cruz. But with just days remaining, it remains to be seen if he'll be able to bridge the gap. The latest Emerson poll puts Cruz 3 points ahead of O'Rourke, within the statistical margin of error.
Early voting in Texas has indicated a record-breaking turnout, with the youth vote up by over 500 percent when compared to 2014. Growth in Hispanic voters is outpacing white voters. Both of these statistics bode well for O'Rourke.
Texas hasn't voted a Democrat into statewide office in a quarter century, but O'Rourke could open the door to the ruby-red state turning purple.
Indiana
The most recent Fox News poll in Indiana indicated Democratic incumbent Joe Donnelly has solidified his lead against Republican Mike Braun, with a 7-point gap between the two.
Over the summer and into the early fall, Braun began to pass his competitor in the polls but after Donnelly voted against Brett Kavanaugh's appointment to the Supreme Court, he quickly regained his lead.
Arizona
In the final days before midterms, Republican Senate candidate Martha McSally has caught up with Democrat Kyrsten Sinema in the race to replace retiring Republican Senator Jeff Flake. While Sinema enjoyed a steady lead for most of the fall months, the most recent Fox News poll placed the candidates in a dead heat.
The change in poll numbers came after it was revealed that Sinema once suggested that Arizona was the "meth lab of democracy." Arizona is a red state, but did not overwhelmingly support President Trump in 2016.
Nevada
The most recent CNNpoll has Democratic candidate Jacky Rosen slightly ahead of incumbent Senator Dean Heller. Still, a Real Clear Politics roundup of polls gives Heller a slight advantage overall in the election.
Early voting in the state has been remarkably even, making the race in the purple state tighter than was initially expected.
North Dakota
Democratic Senator Heidi Heitkamp appears to be on her way out of Washington D.C. as her Republican competitor Kevin Cramer leads by 9 points according to the latest Fox News poll. In a state that voted for Trump by 36 points in 2016, it appears unlikely that Heitkamp will catch up in the next four days.
Still, Heitkamp has insisted she isn't giving up. She has a large fundraising advantage and said she doesn't believe the polls are picking up all of her potential voters.
Missouri
Missouri has remained one of the closest Senate races in the nation with Democratic incumbent Claire McCaskill in a dead heat with Republican rising-star Josh Hawley. In a state that the president won by 20 points, however, undecided voters are more likely than not to be Trump supporters, making the battle for McCaskill to retain her seat an uphill one.