'Mighty Ducks Game Changers' Cast: Who Is Returning from the Original Movie?
The Mighty Ducks: Game Changers is the new TV reboot of the 1992 ice hockey movie The Mighty Ducks, Episode 1 of which is streaming now on Disney+. The new series turns the action of those films on their head, with The Mighty Ducks team now the bad guys who are obsessed with winning at any cost.
Gordon Bombay (played by Emilio Estevez) returns from the original films in a lead role, but the actor is not the only star of The Mighty Ducks to return for Game Changers.
All the Mighty Ducks characters who return for Game Changers
Emilio Estevez — Gordon Bombay
The Gordon Bombay of Game Changers is a very different character from when we last saw him. Similar to the character of Johnny Lawrence in Netflix's Cobra Kai, the character is embittered and down on his luck in this new version. He now also runs the Ice Palace, taking it over from original mentor Hans (Joss Ackland).
"He's a little broken, Estevez told TV Line. "He's a little beat up by life, and he's kind of hiding out...[He's] not managed his life very well, and this opportunity comes through his door in the form of Lauren Graham saying, 'I need a place where my new team can practice,' and it breathes new life into him."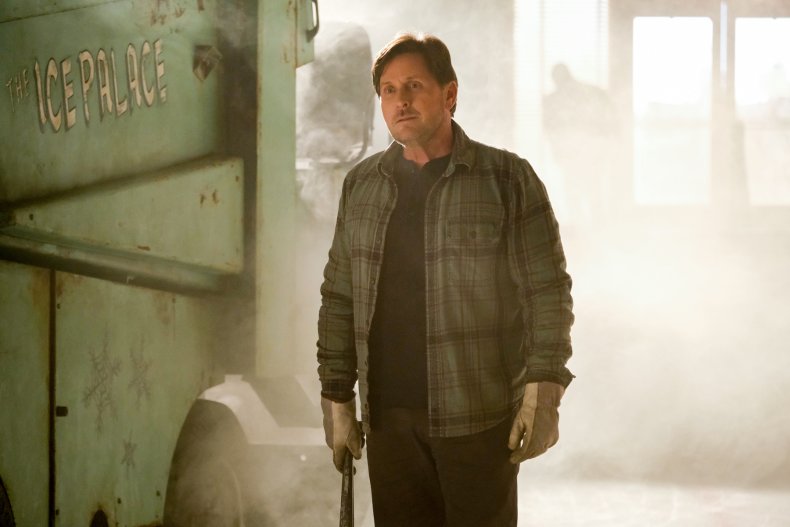 Estevez, the brother of Charlie Sheen and son of Martin Sheen, has mostly been working as a TV director since the last Mighty Ducks movie D3. He directed episodes of The Guardian, Cold Case and CSI:NY, guest-starred on his brother's Two and a Half Men and played the younger version of his father on The West Wing.
Marguerite Moreau — Connie
Episode 6 sees a reunion of some of the original Mighty Ducks, with six former child actors returning—though not those who went on to have big careers like Josh Jackson or Kenan Thompson.
Among those who are returning, however, is the team's forward Connie, the female player known as "the velvet hammer" by her team mates.
As an adult, actor Marguerite Moreau is probably best known for Wet Hot American Summer and its Netflix spin-offs, though she also had multi-episode arcs on Grey's Anatomy, Shameless and The OC.
Elden Henson — Fulton
Fulton was best known in the team for his powerful slapshot, and for being the tallest player. Though he was only 13 when filming began, he was already taller that Estevez.
In real life he is the brother of Guy, actor Garette Ratliff Henson. Since The Mighty Ducks, he starred as Foggy Nelson in Netflix's Daredevil and as Pollux in the last two Hunger Games movies.
Vincent LaRusso — Adam Banks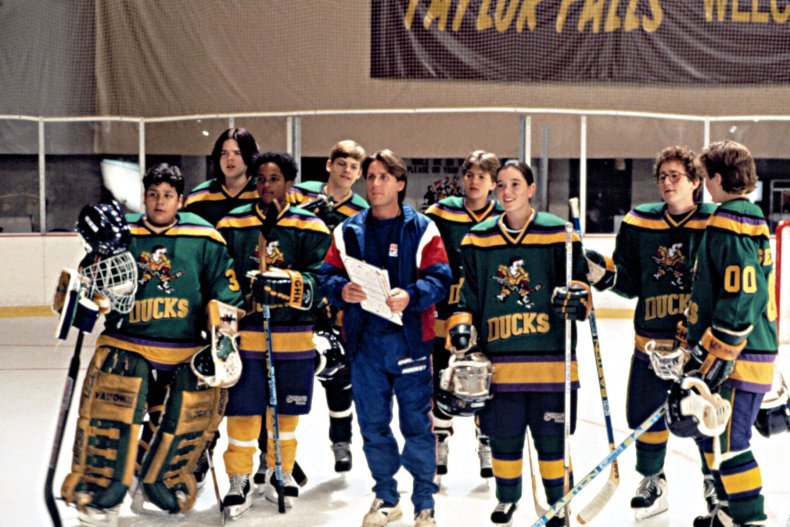 Also returning for the Disney+ show is Adam Banks, the star player of the rival Hawks who later joins the Ducks.
After The Mighty Ducks trilogy, his only TV and film roles were in spoof film Superhero Movie and an episode of Dollhouse.
Garette Ratliff Henson — Guy
Guy was Connie's fellow forward in the films, and the pair were also dating. Viewers, however will have to tune into Game Changers to see if the couple managed to make it work nearly three decades later.
Since The Mighty Ducks, Garette Ratliff Henson has starred in episodes of NCIS and Cold Case.
Matt Doherty — Averman
The goofball joker of the team, Lester Averman spent more of the original movies playing pranks and providing commentary on the games rather than playing.
Matt Doherty's post-Ducks credits, meanwhile, include Boston Public, CSI and CSI: Miami and Grey's Anatomy.
Justin Wong — Kenny Wu
Game Changers will also feature D2 character Ken Wu, the former figure skater turned hockey player. His only post-Mighty Ducks role was in a 1998 episode of Millennium.
The Mighty Ducks: Game Changers airs Fridays on Disney+.