The Biden administration will renew the Migrant Protection Protocol (MPP) policy, better known as "Remain in Mexico," next week, as human rights groups challenge its legality, saying the policy endangers migrants' lives, exposing them to kidnapping, extortion, assault and more.
MPP requires individuals seeking asylum in the United States to wait in Mexico while their cases are processed on U.S. soil. When the policy was introduced by the Trump administration, human rights organizations were quick to condemn the former president, and placed pressure on President Joe Biden to do away with the policy, which he ultimately did in February.
Following an August 13 ruling by a federal court in Texas, the administration faced pressure to renew the policy, with the legal standing for that ruling supported by an August 24 Supreme Court decision whereupon the nation's highest governing body refused to block the Texas decision.
Now that the administration will follow through with the court's guidance, human rights organizations share how the decision to continue the program will endanger the lives of migrants and jeopardize their abilities to claim legal asylum in the U.S.
"We've accounted for numerous cases of kidnapping and extortion, of physical assault, sexual assaults, violence," Marisa Limón Garza, deputy director of the Hope Border Institute, told Newsweek. "When you end up in border communities, there is a delicate ecosystem that is fragile that they're entering into, and they are incredibly vulnerable and easy targets for traffickers, for organized crime, and for violence."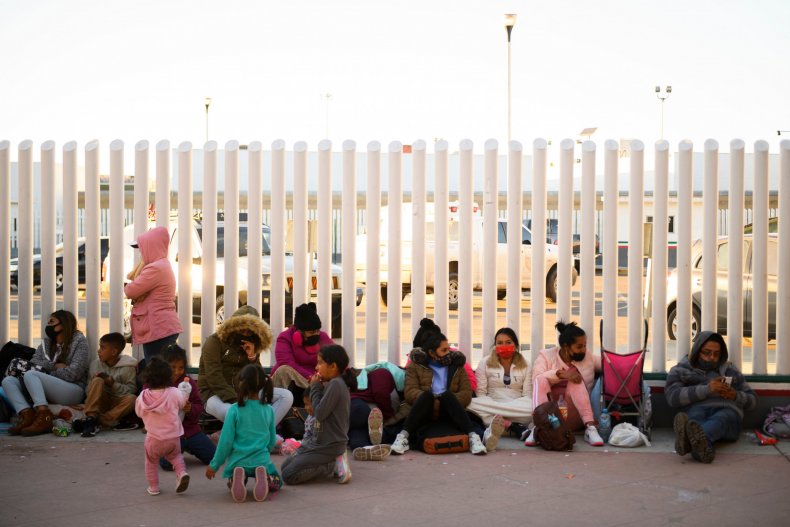 Individuals arriving in border communities often come with limited funds, leaving them with few housing options and can end up on the streets. Factors including language, skin color, and general xenophobia make migrants targets of crime and violence in Mexico, Garza said. And under the new version of MPP, more people could be targeted.
Under the prior iteration of MPP, those originating from Central American countries fell under the category of those who had to follow Remain in Mexico rules. Under the new version, individuals from Haiti will fall under this category. Most Haitians are Black and speak Creole, which could make them greater targets of crime as they await processing in Mexican border cities.
The International Rescue Committee (IRC) shared these concerns, stressing that Black and indigenous migrants are "routinely targeted" on the basis of their skin color. While MPP does recognize other vulnerable groups, the IRC fears that disorder in enforcing the policy may ultimately result in some of these individuals still being unable to cross the border.
"Even for groups slated for exemptions – like members of the LGBTQ+ community and individuals with medical or psychological concerns – we are concerned that exemptions will not be consistently applied and fear that these vulnerable groups will be returned to harm with little recourse," Alexandra Miller, asylum seekers and families program director with the IRC's Arizona office, told Newsweek.
In October, BuzzFeed News published a report where it shared government documents detailing how certain border authorities did not comply with MPP exemption rules, barring exempt migrants with disabilities and medical conditions from entering the country.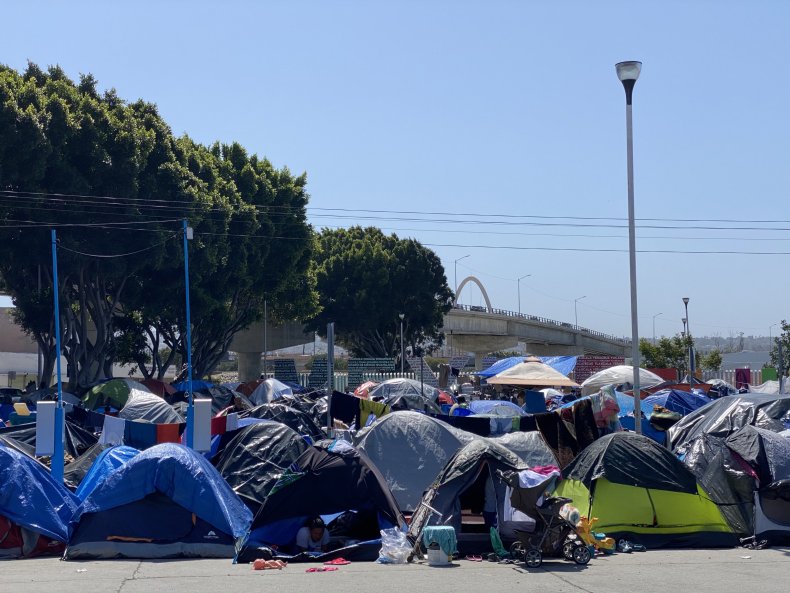 In addition to concerns around the program's handling, Judy Rabinovitz, special counsel with the ACLU Immigrants' Rights Project, told Newsweek that forcing asylum seekers to stay in Mexico could very well hurt their chances of having their cases to become a legal refugee approved.
"If you're in danger, how do you collect the documents that you need? If you're just trying to figure out how to live and negotiate each day, how do you get yourself into the mindset where you're able to actually prepare an asylum application?" Rabinovitz said. "In some cases, it may be that people don't even get notice of their hearing because when they're returned, they don't have an address and then there's no way to notify them."
Housing insecurity and threats of violence factor into the ability for migrants to supply what they need for their cases to be approved, but on top of this, they also face barriers to legal representation, Rabinovitz told Newsweek. She said because conditions in some border communities are so dangerous, attorneys cannot cross over to visit their clients.
A report by the American Immigration Council states that 7.5 percent of individuals in Mexico under MPP were able to hire a lawyer. Almost a year after the program went into effect in January 2019, the council reported that of the over 42,000 MPP cases completed, 521 people (1.2 percent) were granted relief. In contrast, a general analysis of asylum cases undertaken by Syracuse University, which took into account people applying who were not under MPP, found that 29 percent of requests were approved that same year, in financial year 2020.
"When people come to the United States, they have a right to seek asylum, but right now, instead, we're sending them away," Rabinovitz told Newsweek. "We are actively preparing for litigation (against this)."