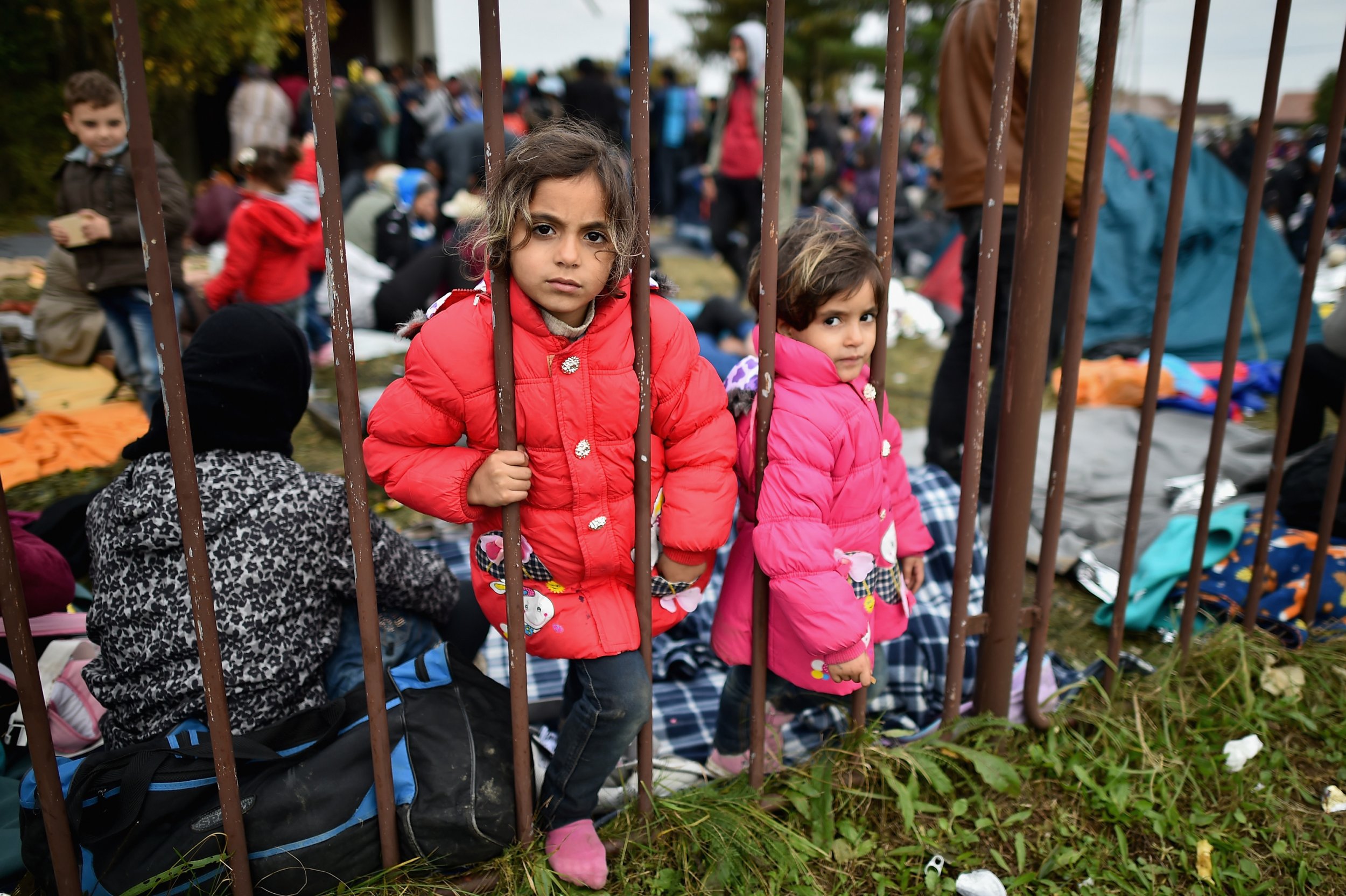 People who have sought asylum in Europe have not burdened the economies of their host countries but rather had a positive effect, according to research.
The study comes amid humanitarian crises in Syria and other parts of the Middle East, which have caused the largest displacement of people since World War II. In 2015, more than a million people claimed asylum in European Union countries.
To understand the effects of the movement of people into Western Europe, economists based in France studied three decades' worth of OECD and Eurostat data on 15 countries: Austria, Belgium, Denmark, Finland, France, Germany, Iceland, Ireland, Italy, Norway, the Netherlands, Portugal, Spain, Sweden and the U.K.
Unlike previous studies, the researchers not only investigated taxes paid by immigrants, but also their economic interactions.
The team differentiated between asylum seekers—who have the legal right to relocate to a host country while their application for residency is being processed—and migrants who had gained such documents.
Between 1985 and 2015, Western Europe first saw a spike in the numbers of asylum seekers, the study authors noted, due to conflict in the former Yugoslavia. Another surge followed the Arab Spring in 2011, and the civil war in Syria.
By crunching the numbers on gross domestic product (GDP) per capita, unemployment rates and public finances, the researchers found asylum seekers entering a country had no negative effect. In fact, after three to five years, when a number were granted asylum, the new arrivals had a positive impact.
A climb in the number of migrants, meanwhile, was linked to positive changes, including a healthier GDP per capita and falling unemployment rates. Also any increase in public expenditure was balanced by a rise in tax revenues paid by the new residents.
The findings of the economists from the CNRS [National Center for Scientific Research], Clermont-Auvergne University, and Paris-Nanterre University, all in France, were published in the journal Science Advances.
The research comes amid an intense row over President Donald Trump's zero-tolerance migration policy, which has resulted in almost 2,000 children being separated from their children in six weeks.
Defending his policy at the White House on Monday, Trump alluded to the perceived negative effects of migration in Europe.
"The United States will not be a migrant camp, and it will not be a refugee holding facility," he said. "You look at what's happening in Europe, you look at what's happening in other places—we can't allow that to happen to the United States. Not on my watch."
However, according to analysis by the International Organization for Migration on the latest data available in 2017, attitudes toward migrants in the U.S. are generally more positive than those in Europe, with 63.33 percent of Americans saying levels should be increased.
Professor Hippolyte d'Albis, research director at the CNRS and author of the study, told Newsweek: "Immigration is a complex subject with many dimensions, but from an economic perspective the belief that immigrants will reduce the economic performance of a country is not supported by the data."
"Restricting legal migration is likely to have negative effect on the economy; this could reduce growth and increase unemployment," he said.