Mike Castle Bows Out in Delaware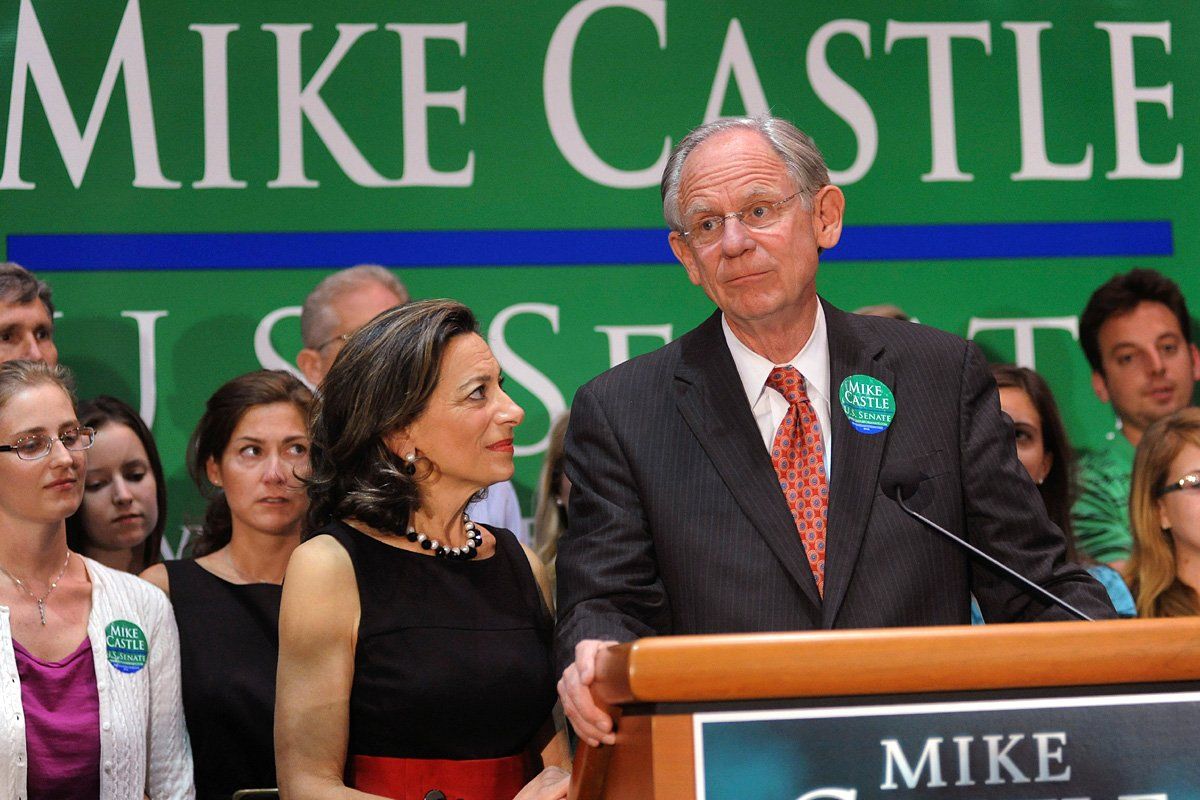 Before Mike Castle, the loser of the Delaware GOP Senate primary, announced last night that he will not pursue a write-in campaign à la another primary loser in Alaska, polls already showed the Delaware race was the Democrats' to lose. But does Castle's decision to finally bow out help Republicans?
On the one hand, the GOP avoids another embarrassing fight that would have given Democrats more ammunition to paint them as a party splitting at the seams. As the 1994 "Contract With America" and this year's GOP "Pledge to America" show, midterm elections are national contests. If Castle had chosen to run a write-in campaign, it would have helped Democrats such as strategist and Obama political adviser David Plouffe, who are eager to portray the GOP as a party divided between moderates and the "Palin-Limbaugh-Beck base" (as he did on Tuesday). That's why national GOP leaders will be happy to see Castle step aside.
Yet oddly, Christine O'Donnell, the Republican nominee for Delaware's Senate seat, might have preferred to see Castle try to convince supporters to scrawl his name on the ballot. "Virtually all" of Castle's supporters say they will vote for Chris Coons, the Democratic nominee, rather than for O'Donnell, according to a Rasmussen poll released Monday. With Castle out of the way, Coons may well claim many of those votes (Castle has support from about 5 percent of likely voters). That may only add to the sizable lead—as wide as 16 points in a Sept. 21 CNN/Time poll—Coons has built to this point.
During the primary campaign, Castle, a longtime congressman, repeatedly said he did not believe O'Donnell would win a general election. Notably, he did not endorse her or mention her at all in his statement last night, a conspicuous indication of how he still feels about her candidacy.
National Republican leaders may have breathed a sigh of relief at having avoided another squabble, but for the O'Donnell campaign, a write-in candidate was always the least of their problems. It will take a whole lot more than Castle's announcement to make pollsters take this race out of the column labeled "Likely Democratic Win."
Mike Castle Bows Out in Delaware | U.S.