MyPillow CEO Mike Lindell is standing by spending $25 million trying to prove the 2020 election was stolen, and he said he is prepared to burn through millions more.
Lindell has been one of the most vocal believers that former President Donald Trump won the 2020 presidential election and claimed for the better part of the year that his Supreme Court case would "pull down" the election. However, he hasn't been successful in proving widespread election fraud and recently admitted that his Supreme Court filing wouldn't overturn the election.
On Thursday, Steve Bannon, a former Trump White House adviser, asked Lindell if the $25 million he spent on fighting the election could have been better used for religious organizations, his recovery network or grassroots organizations. Bannon questioned if Lindell thought burning the $25 million in his backyard would have rendered the same result.
Lindell called it the best money he's ever spent and told Bannon on his War Room podcast that he would "borrow more" if he runs out of money. A self-made millionaire, it's unclear exactly how much Lindell is worth, and websites put his net worth between $50 million and $300 million.
"I'll mortgage everything I have because we're starting to see so many fruits of what we've been doing," Lindell told Bannon. "None of it's in vain. It's all going to come to a beautiful place. Not just an election cleaned up but so many other things we've learned."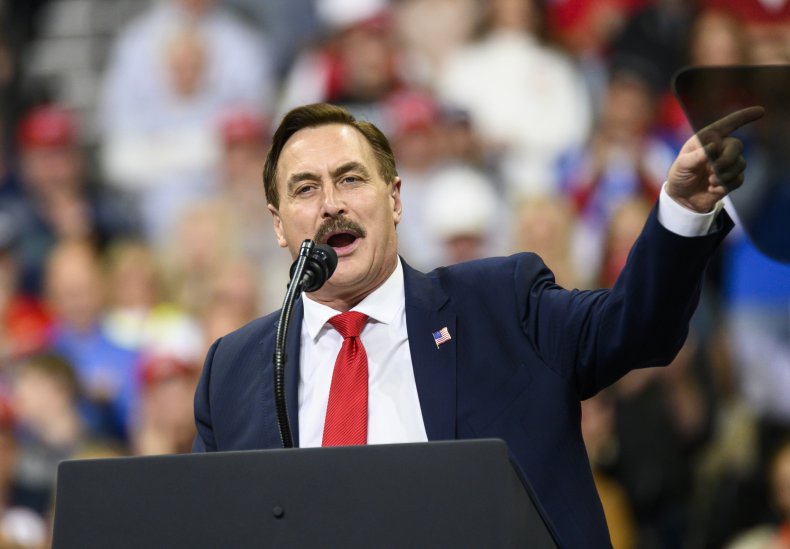 While there have been instances of voter fraud, Trump's allies have failed to uncover widespread fraud that would have changed the results of the election. Several officials note that there's fraud in every election, but it doesn't mean that President Joe Biden didn't rightfully win the presidency.
Lindell promised to file a lawsuit with the Supreme Court by Thanksgiving but missed his own self-imposed deadline. He published a copy of the lawsuit, however, which takes aim at Pennsylvania, Arizona and Georgia, three key battleground states.
The entrepreneur blamed the Republican National Committee for why attorney generals didn't sign onto the lawsuit, as Lindell claimed they would. On Christmas Eve, Lindell said he would file the complaint "right between Christmas and New Years, or after New Year's." He said it would be filed within "weeks" not months, but admitted that it wouldn't "pull down the election." Instead, he said the complaint would push it back to the states.
Just as Lindell's predictions that Trump would be reinstated failed to come true, he's failed to prove his claims of election fraud. However, he has no plans to back down from the fight.
The MyPillow CEO said his pursuit to correct the election has been worth it because it's "over" in 2022 if they aren't successful. He added that failing to correct the 2020 election would spell the end for his company and recovery network so he's prepared to "spend every dime."
While Bannon posed the question about whether the money could have been better spent, he advocated for Lindell to continue the fight, saying he's doing "the Lord's work."