Michael J. Lindell, founder and CEO of the MyPillow bedding company, plans to release a three-hour film on Friday outlining his belief that the 2020 election was subject to voter fraud.
Lindell is currently facing criticism from all sides, a recent Twitter ban, and competition from a rival start-up "progressive" pillow company.
In an interview given to The Revival Channel on YouTube, released on Wednesday, Lindell claims the movie contains "100 percent proof" that a Chinese cyberattack led to Joe Biden's victory. He describes Donald Trump as the "real president" and says he lost as the result of a "Communist coup."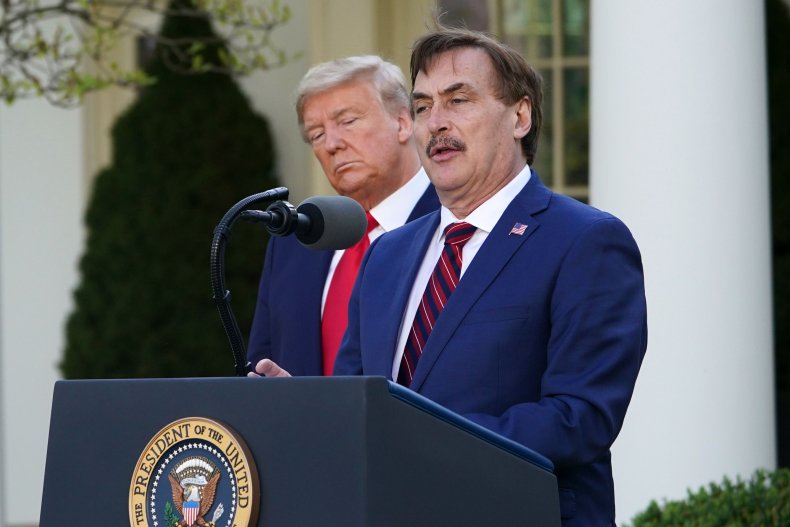 Federal law enforcement and cybersecurity agencies said they found no evidence of malicious activity on Election Day.
Lindell describes the film as "the most important documentary ever," saying: "I think God has been waiting to make this movie... That miracle is coming, and coming, and I'm telling you, Friday is the beginning. "
He said he made the movie over a five-day period under the protection of a former Navy Seal.
"Everyone needs to share it with everyone you know, because anyone that sees it, even if it's nine Supreme Court justices, everyone will say 'Wow, this is an attack on our country,'" Lindell explained.
"Once you guys see what I've seen you're gonna be so excited," he said.
Lindell claimed the movie would run on cable TV on Friday, and be available online. He said far-right cable channel OAN may "run it in a loop," adding: "It's gonna be everywhere."
Lindell, 59, has been one of the most vocal proponents of election fraud conspiracy theories, appearing frequently on OAN and Newsmax.
Lindell made a highly-publicized appearance at the White House in mid-January, when he reportedly discussed installing martial law with Trump as a last-ditch attempt for the former president to remain in power.
Several stores have stopped carrying MyPillow, while Twitter has banned the company and its CEO from the platform.
Dominion Voting Systems, the company behind the voting machines used in the election, has served Lindell with a cease and desist letter.
Parkland High School shooting survivor and March For Our Lives Founder David Hogg announced Thursday he would start a "progressive" pillow company as a direct rival to Lindell's line.
Lindell and MyPillow have not yet responded to Newsweek's request for comment.