Vice President Mike Pence Dispels Talk About Being Replaced as Trump's Running Mate for 2020
Vice President Mike Pence dismissed rumors that President Donald Trump may replace him on the 2020 re-election ticket in an interview with Fox News host Jeanine Pirro on Saturday evening.
In her interview with Pence, Pirro cited recent remarks from former Republican strategist Steve Schmidt, who withdrew from the GOP in 2018 over his opposition to Trump. Schmidt said last month that there is an "overwhelming chance" that the president could replace Pence with former Ambassador to the United Nations and former South Carolina Governor Nikki Haley.
Pirro asked the vice president to respond to the rumor.
"You know, I couldn't be more proud to be vice president alongside President Donald Trump," Pence said. "And I'm honored that he's asked me to run with him again."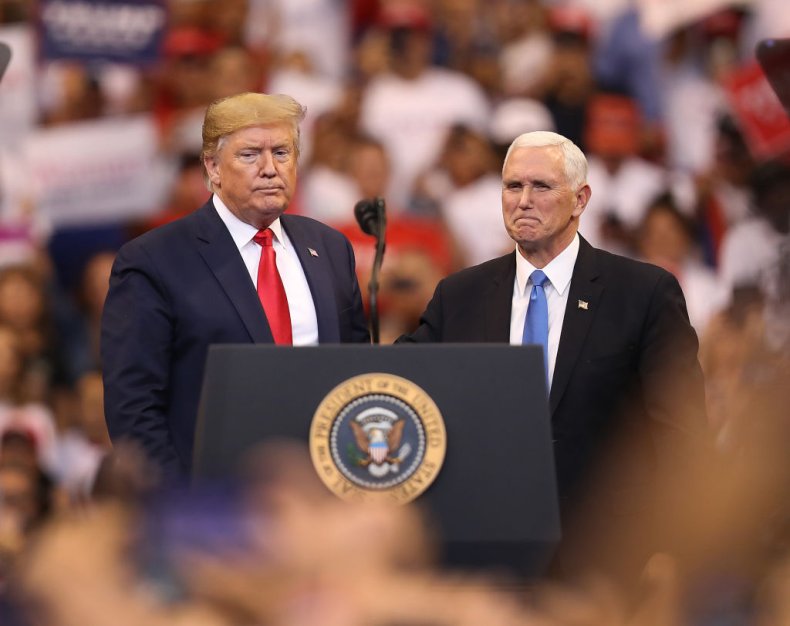 "You've spoke to him [Trump] about this?" Pirro asked.
"Oh, many times. And he's spoken about it publicly," the vice president, who formerly served as Indiana's governor, replied. "He said privately what he said publicly, and I'm humbled by that."
Pence went on to say that he was "not only confident" that he'd be on the 2020 ticket, but that he was also "confident that we're going to win in 2020." He explained that his main ambition in life had been to be the congressman representing his Indiana district, suggesting that he'd already far exceeded his goals by governing his state and then becoming vice president.
Rumors have circulated for more than a year that Trump could replace Pence as part of a reelection strategy in 2020. The main name touted as a potential replacement has been Haley, with analysts suggesting she would draw more women voters to support the president. When Trump and Haley announced together in October 2018 that she'd be stepping down from her role as the top U.S. diplomat to the U.N. at the end of the year, the speculation persisted.
However, Haley confirmed during that announcement that this was not the intention. Since then, the president and his former ambassador have consistently denied the rumors.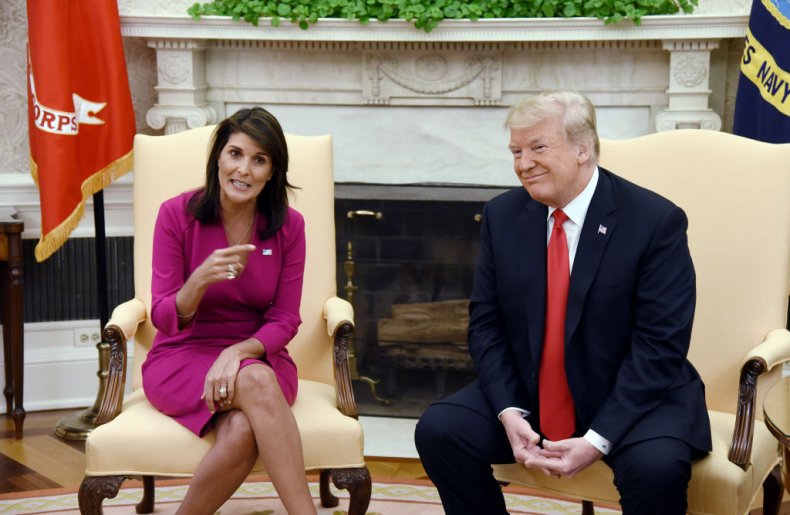 In November, Trump told Fox News morning show Fox & Friends that Pence was "a great vice president," shooting down the rumors. He also spoke highly of Haley, however, saying she would "absolutely" be involved in his 2020 campaign.
"She is a friend of mine, she endorsed me with the most beautiful endorsement you've ever heard. She did a great job at the U.N.," the president said.
Haley also said last month in an interview with Fox News that there was "no truth whatsoever" to the rumors.
"I will tell you, it's amazing how this vice president stuff still keeps coming up," she said. "The vice president and the president are a great ticket together. They're solid. Solid enough that they're going to win together."