Mike Pence Is Leading the U.S. Delegation, and Gay Athlete Adam Rippon Is 'Not Buying It'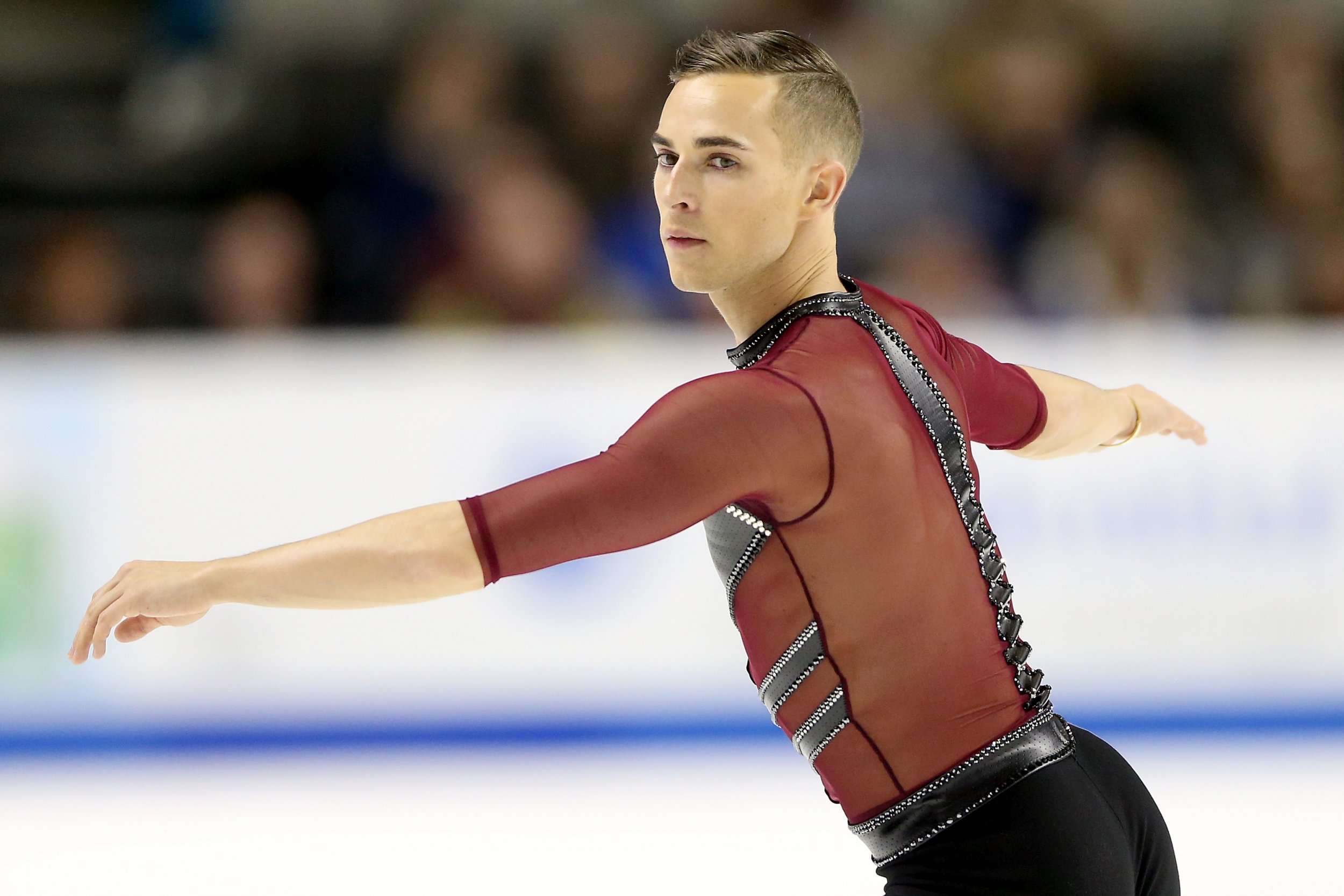 Updated | Vice President Mike Pence has been selected to lead the 2018 U.S. Olympic delegation to South Korea, but Adam Rippon, the first openly gay U.S. Winter Olympian, said he is "not buying it."
"You mean Mike Pence, the same Mike Pence that funded gay conversion therapy?" Rippon told USA Today Sports on Tuesday night.
The accusations that Pence supports gay conversion therapy, which has been discredited by the medical community and LGBT groups, sprouts from a statement he made on his congressional campaign website in 2000.
Read More: Who Is Adam Rippon, the First Openly Gay American Man to Qualify for Winter Olympics?
"Resources should be directed toward those institutions which provide assistance to those seeking to change their sexual behavior."
While he didn't explicitly mention conversion therapy, many leaders in the LGBT community and beyond believe that's what he meant. Alyssa Farah, Pence's press secretary, vehemently denies the accusation.
"The Vice President is proud to lead the U.S. delegation to the Olympics and support America's incredible athletes," Farah said in a statement to Newsweek. "The accusation is totally false with no basis in fact. But despite these misinformed claims, the Vice President will be enthusiastically supporting all the U.S. athletes competing next month in Pyeongchang."
Beyond conversion therapy, Pence has been a harsh adversary to the LGBT community, saying marriage equality would end in "societal collapse" for U.S. families, fighting against the repeal of Don't Ask Don't Tell, and argued against President Barack Obama's directive allowing transgender students to use the restroom of their choice.
These could all be reasons that pushed Rippon into telling USA TODAY Sports that he didn't want to meet Pence during the traditional meet-and-greet between the delegation and the athletes.
"If it were before my event, I would absolutely not go out of my way to meet somebody who I felt has gone out of their way to not only show that they aren't a friend of a gay person but that they think that they're sick," Rippon told the newspaper. "I wouldn't go out of my way to meet somebody like that."
The only time Rippon said he'd meet up with Pence would be after competing. The athlete continued to light into the administration for its anti-LGBT views, saying the vice president lacks a "real concept of reality."
"To stand by some of the things that Donald Trump has said and for Mike Pence to say he's a devout Christian man is completely contradictory," Rippon said. "If he's okay with what's being said about people and Americans and foreigners and about different countries that are being called 'shitholes,' I think he should really go to church."
Rippon has always been outspoken about gay rights. In January, Rippon told Newsweek that, despite the controversy, it's important that he is out and representing the U.S.
"Just being out is important to me, especially in today's political climate," Rippon said. "I want to be visible and be a voice for kids. You should embrace who you are. That's what makes you awesome: not just being gay, but all of the qualities that you have."
Rippon will likely cross paths with athletes representing 11 countries where being gay is punishable by imprisonment or even death, and dozens more that do not recognize same-sex unions or marriage.
"Yes, there will be countries represented that don't give rights to their gay citizens," Rippon said. "But that's why it's important that someone like me can go to the Olympics and show people that yes, I'm an out gay athlete, and being gay has nothing to do with who I am as an athlete."
Rippon added that he won't be attending Trump's White House post-Olympic celebration.
Update: This story has been updated to reflect Vice President Mike Pence's views on LGBT rights.