Mike Pence Will Be Greeted By a 'Big Gay Dance Party' in Ohio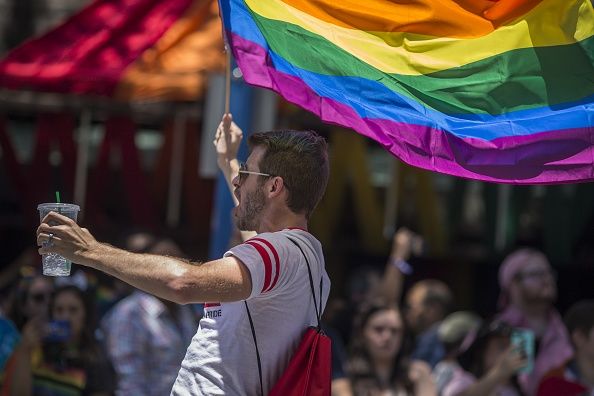 A party of LGBTQ activists, drag queens and performers will greet Vice President Mike Pence when he visits Columbus, Ohio, on Friday.
Pence is expected to give a speech about the Republican tax law inside the Renaissance Hotel, The Cincinnati Enquirer reported. The dance party, which is being co-hosted by Progress Ohio, will be held right outside the hotel on Friday from 2 p.m. to 5 p.m.
"Ohioans will protest Vice President Mike Pence, who will be speaking at the Renaissance Hotel in downtown Columbus, by dancing outside the hotel and performances including DJs and drag queens," a statement from Progress Ohio said.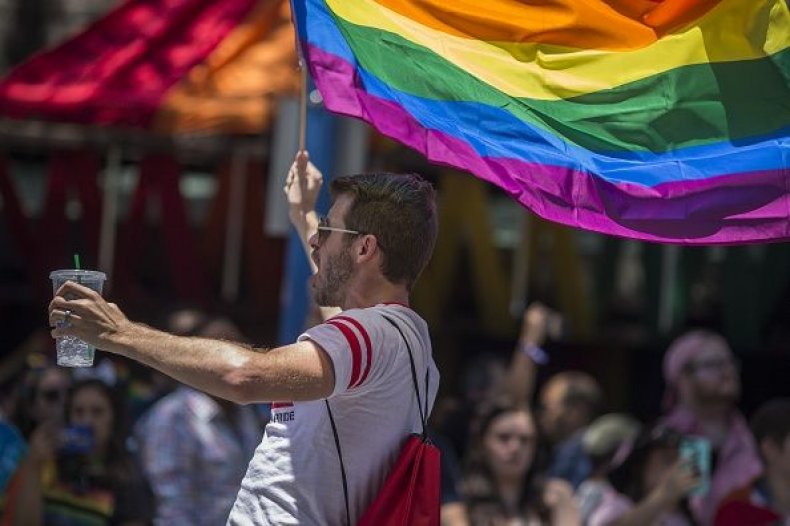 Co-organizer Jay Smith told Newsweek that the idea stemmed from a Facebook post last week, when someone mentioned that Pence was coming to Ohio the first day of Pride weekend.
"We all kind of decided the best way to protest is to have a dance party," Smith said.
Smith said there are two points the protest wants to make: to highlight Pence's anti-LGBTQ record and to provide a positive atmosphere for the LGBTQ community.
"We want this to be a very positive, upbeat event that will showcase for other people in the [LGBTQ] community that may not be out or struggling with their gender identity. The Trump administration doesn't have their back, but we do, and we will be fighting for you every day. We support you, we will fight for you and we love you," Smith said.
Pence has been openly criticized about his views toward the LGBTQ community. In 2017, President Donald Trump joked that Pence wanted to "hang" gays, according to a profile in The New Yorker.
The dance party, which was posted on Facebook, already has over 440 people stating they will attend the event and over 1,600 people interested in attending. Smith has said there are 10 drag queens attending the event as well as Mike "Hot" Pence, Pence's gay doppelgänger who collects money for LGBTQ causes.
With what is expected to be a large turnout, Smith just wants everyone to enjoy themselves and the first day of Pride weekend.
"I just want the entire street filled with rainbows and people dancing," Smith said.
This is not the first LGBTQ party thrown in Pence's honor. Pence's hometown of Columbus, Indiana, held a Pride festival in May to show that the community is open to everyone, including people who identify as LGBTQ.