Mike Pence's Hometown Throwing Gay Pride Festival So Everyone Knows They Don't Share His Views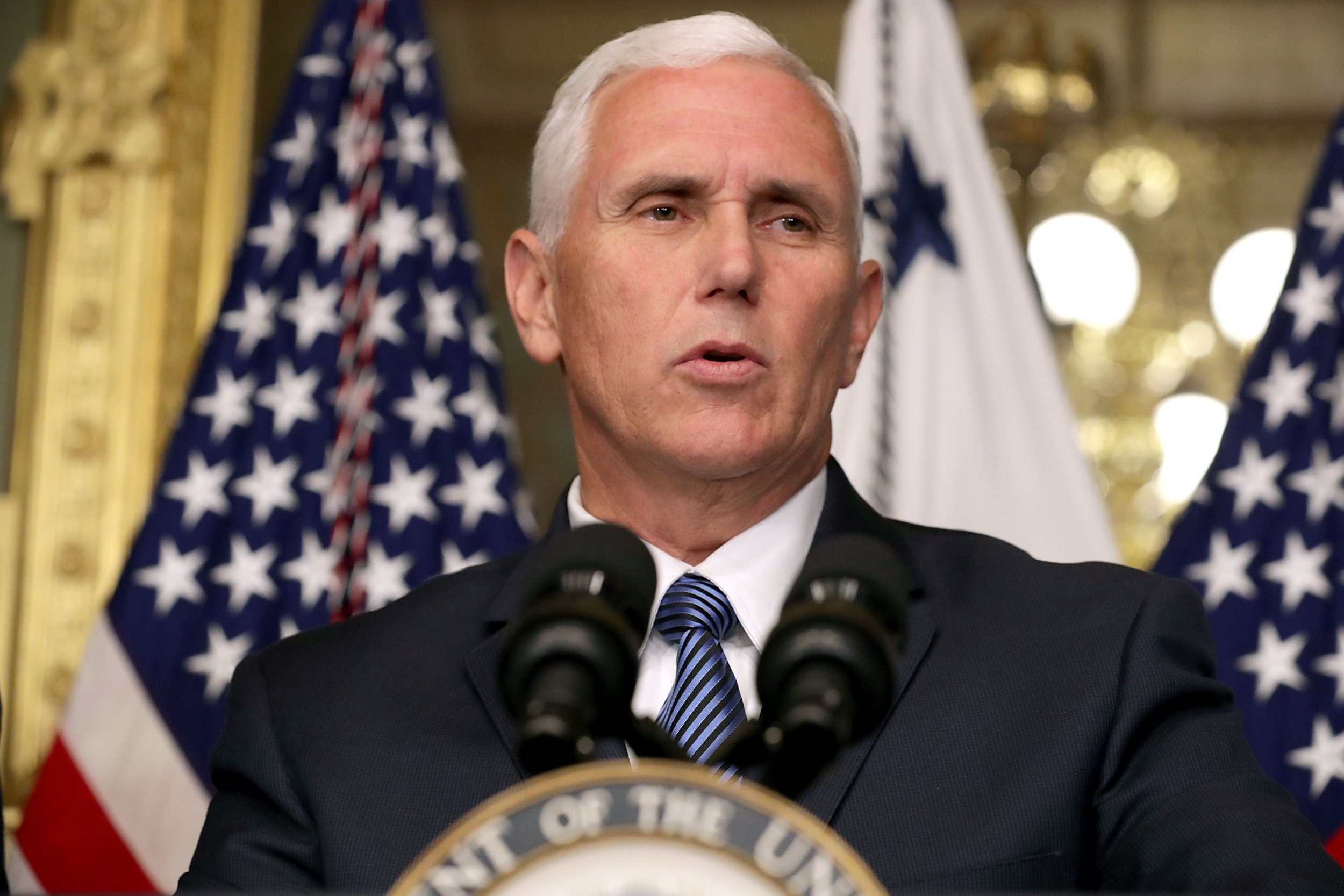 The hometown of Vice President Mike Pence is set to hold its first ever gay pride celebration, in a move intended to show the U.S. that not everyone from Columbus, Indiana, is anti-gay.
Organized by high school senior Erin Bailey, the Columbus Pride Festival draws a clear line between the views of those involved in the festival, and Pence's dubious record on LGBT rights.
"I am organizing Columbus Pride Festival because I feel it is important for members of the LGBTQ community to know that Columbus is a welcoming and diverse community," Bailey told the Huffington Post.
"Even though Mike Pence is openly anti-gay, that doesn't mean that all of us in his hometown are," she added.
Pence has previously argued against same-sex marriage, also standing against anti-discrimination legislation that would offer protection to LGBT people. It is also claimed that the vice president is a supporter of conversion therapy for LGBT people, but he has denied this is the case.
Indeed, during a recent online spat with openly gay Olympic skater Adam Rippon, Pence suggested references to gay conversion therapy cited from his campaign site in 2000 were in fact not references to gay conversion therapy at all, after the skater suggested he did not want to meet the vice president because of his views.
In a tweet to Rippon, Pence said: "Headed to the Olympics to cheer on # TeamUSA. One reporter trying to distort 18 yr old nonstory to sow seeds of division. We won't let that happen! # FAKENEWS. Our athletes are the best in the world and we are for ALL of them! # TEAMUSA"
And the vice president did not appear to take the pride festival as a personal dig, instead wishing Bailey well with the event.
"Vice President Pence commends Erin Bailey for her activism and engagement in the civic process," spokeswoman Alyssa Farah said in a statement to the IndyStar.
"As a proud Hoosier and Columbus native, he's heartened to see young people from his hometown getting involved in the political process," she added.