Mike Pence Would be Even Worse President Than Donald Trump And he Thinks Jesus Talks to Him, Says Omarosa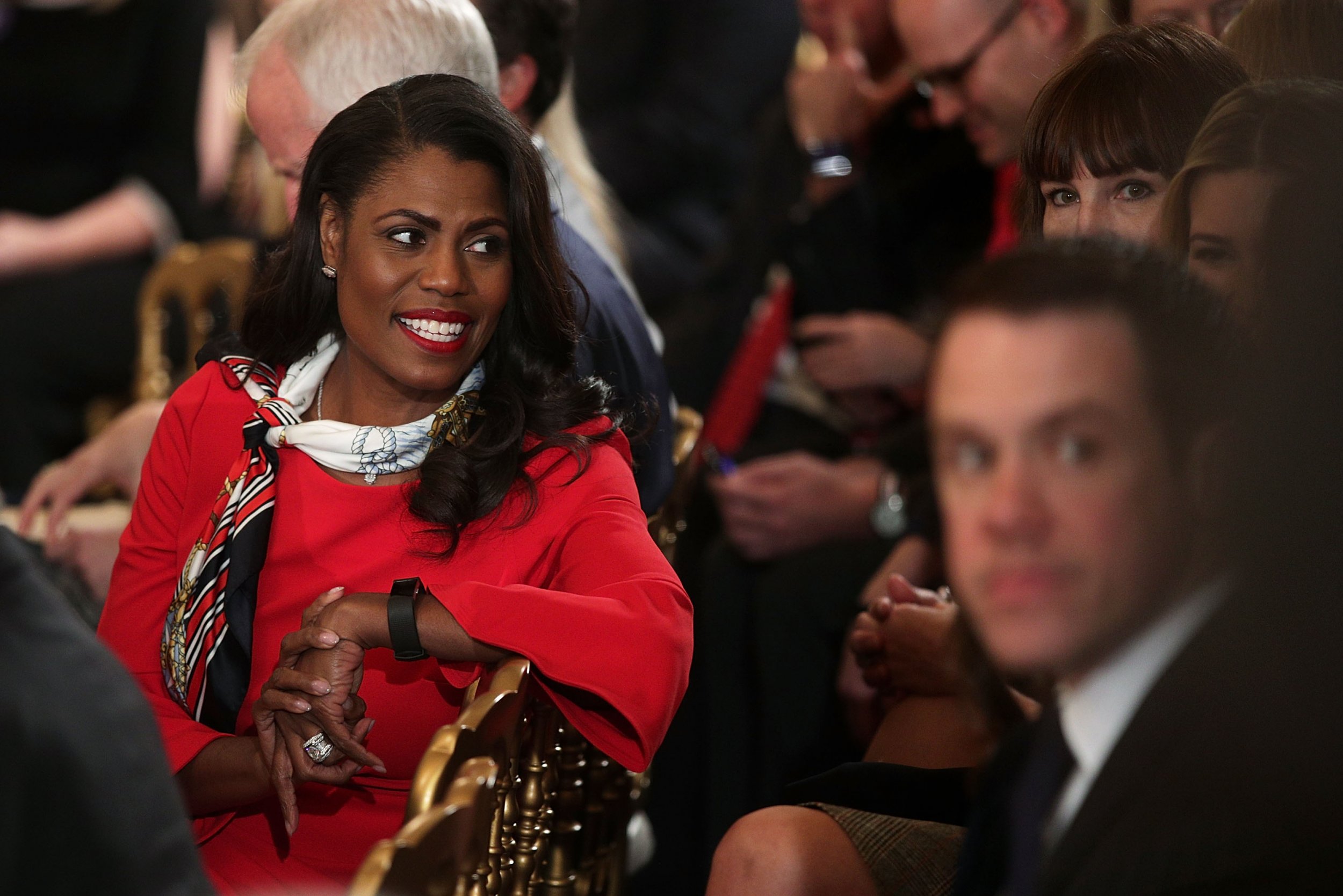 Former White House aide Omarosa Manigault Newman continued to reveal more White House secrets on Monday's Celebrity Big Brother.
In the most recent episode of the CBS show, Manigault Newman—who usually goes by just Omarosa—told her fellow houseguests that Vice President Mike Pence would be a worse president than Donald Trump. She added that Pence believes Jesus tells him to say things.
Omarosa said, "As bad as y'all think Trump is, you would be worried about Pence. Everybody that's wishing for impeachment, you might want to reconsider."
She continued: "We would be begging for the days of Trump back if Pence became president. He's extreme. I'm a Christian, I love Jesus, but he thinks Jesus tells him to say things.... Scary."
Omarosa also said that she has seen the administration's plan for undocumented immigrants and warned her fellow contestants on the show that the crackdown gets "more aggressive."
In an earlier episode, Omarosa broke down into tears while discussing her White House experiences.
In a conversation with Ross Mathews, a fellow Big Brother contestant and former correspondent for The Tonight Show With Jay Leno, Omarosa said: "It's not my circus, not my monkeys. I would like to say not my problem, but I can't say that because it's bad. It's going to not be OK, it's not.... It's so bad."
Last week, deputy White House press secretary Raj Shah attempted to discredit Omarosa's comments, referring to her appearance on the first season for Trump's reality-TV show, The Apprentice, in 2004 and her brief employment in the Trump administration.
Omarosa served as director of communications for the White House's Office of Public Liaison but left in December following reports she had butted heads with chief of staff John Kelly.
"Omarosa was fired three times on The Apprentice, and this was the fourth time we let her go," Shah said during a briefing. "She had limited contact with the president while here. She has no contact now."
Watch the clip of Monday's Celebrity Big Brother below: