Omarosa Said She Would Never Vote for Trump Again 'In a Million Years'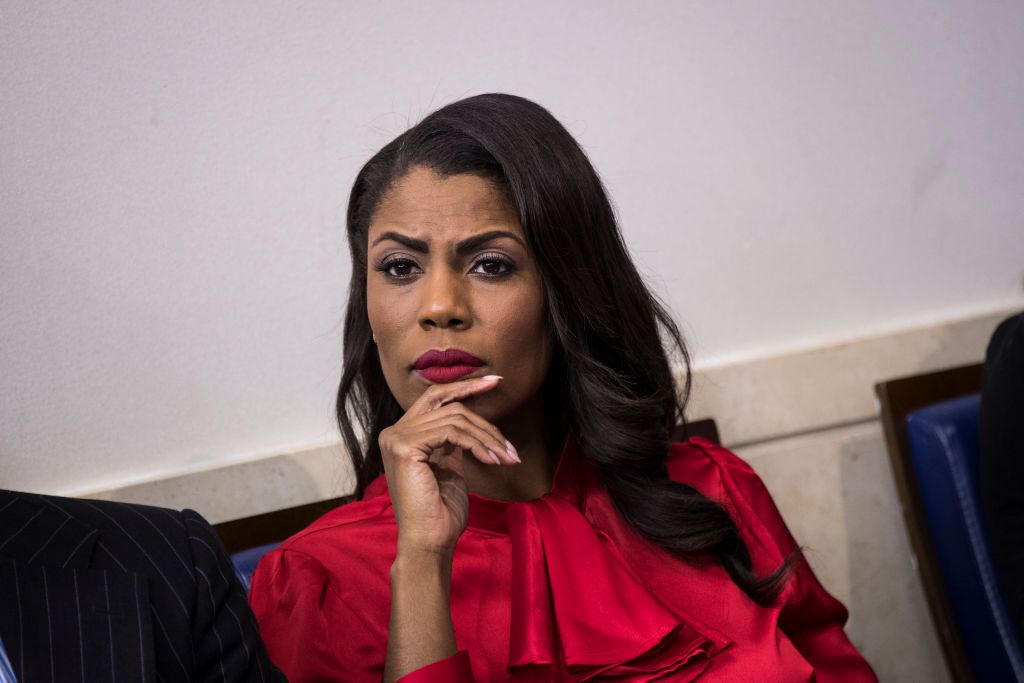 President Donald Trump's former White House aide Omarosa Manigault Newman is using her spot on Celebrity Big Brother to talk about what she saw in the West Wing.
In a conversation with fellow Big Brother contestant Ross Matthews, a former correspondent for The Tonight Show with Jay Leno, Manigault Newman said: "It's not my circus, not my monkeys. I would like to say not my problem, but I can't say that because it's bad."
When Matthews asked, "Should we be worried?" Manigault Newman nodded her head.
"It's not going to be OK, it's not. It's so bad," Manigault Newman said. The two spoke during the premiere of the show Wednesday.
Asked during the show whether she would ever vote for Trump again, Manigault Newman replied: "God, no. Never. Not in a million years, never."
Manigault Newman rose to prominence after appearing on the first season of Trump's reality-TV show The Apprentice in 2004. After, she appeared in and produced multiple other reality shows. She served as director of communications for the Office of Public Liaison in the White House, making nearly $180,000 annually.
She left the White House under a cloud in December after reports said she quarreled with White House Chief of Staff John Kelly. The Secret Service said on December 13 that it deactivated her pass to the White House grounds, but insisted its agents were not involved in escorting her from the complex.
"Omarosa was fired three times on The Apprentice, and this was the fourth time we let her go," deputy White House press secretary Raj Shah said in response to Manigault Newman's statements.
Read more: Omarosa says "Celebrity Big Brother" cast wants to stab her in the back, just like her White House colleagues
In an interview on Good Morning America a day later, Manigault Newman said she left of her own accord and wasn't fired.
"I felt like I was serving my country, not serving him. When accepting a political appointment, it was always about the country," Manigault Newman told her Big Brother housemate Matthews on Wednesday, explaining that Trump's controversial tweets "haunted" her.
She said that she tried to stop the president tweeting, without success. "All the people around him attacked me," she said, wiping away tears.
The show provides the ultimate crossover between reality TV and life in the West Wing, as cameras set up throughout the Big Brother house provide a 24/7 livestream from inside, broadcasting any of Manigault Newman's comments across the country.