Omarosa Says 'Celebrity Big Brother' Cast Wants to Stab Her in the Back, Just Like Her White House Colleagues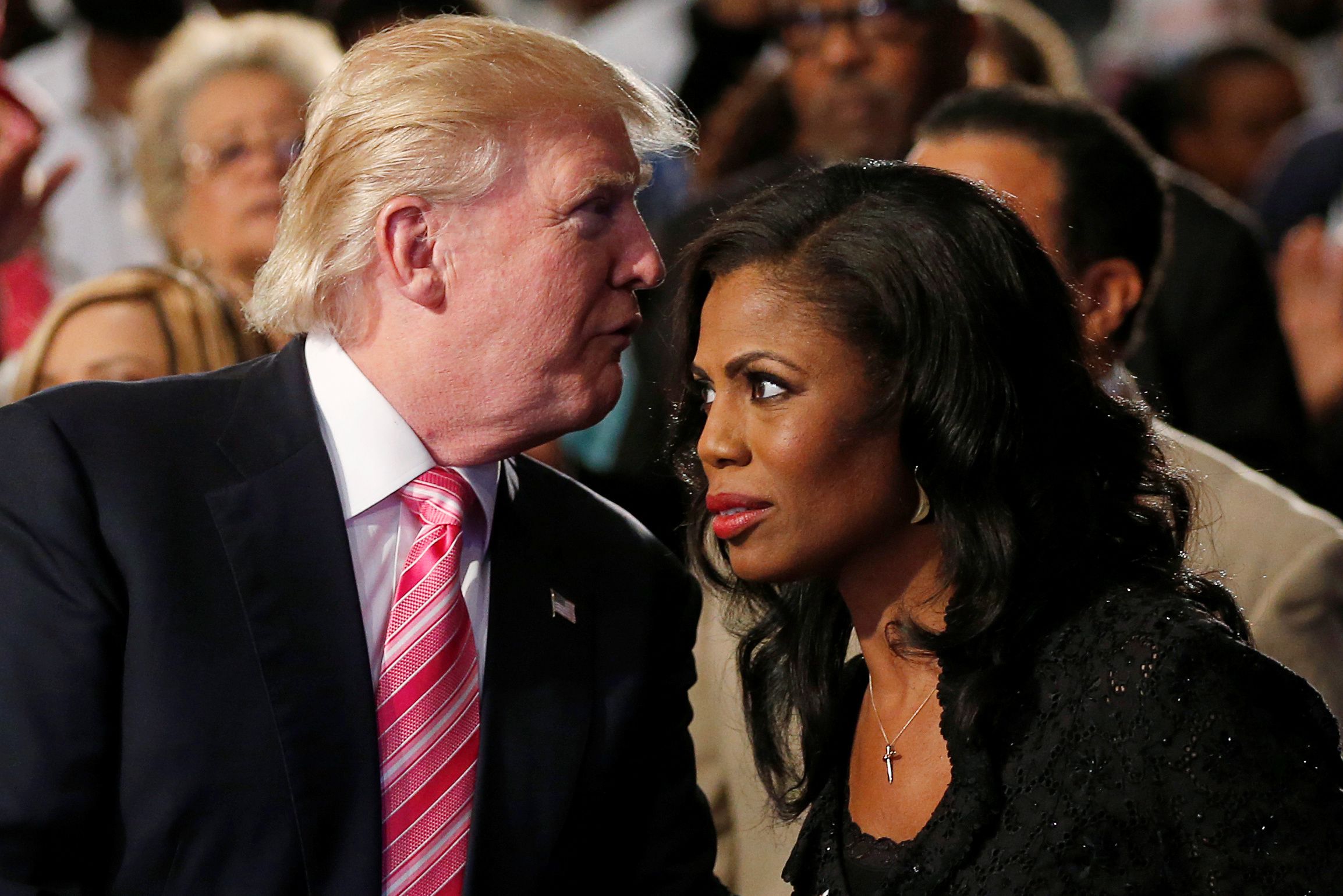 Former White House aide Omarosa Manigault Newman, who left the West Wing under a cloud last December, is in the new season of Celebrity Big Brother. She spoke out about her time in the Trump administration during the show's premiere episode Wednesday.
Manigault Newman described her castmates as just like her old White House colleagues: "There's a lot of people that want to stab me in the back, kind of similar to the White House."
"The one thing I learned from politics is you have to learn how to watch your own back, and in some cases, you have to watch your front, too," said the former assistant to the president and director of communications for the Office of Public Liaison.
In a profile introducing her, Manigault Newman described herself as a "reality TV legend."
She joined the White House after appearing on the first season of President Donald Trump's The Apprentice and a number of other reality TV shows, including Celebrity Apprentice. She was among Trump's most prominent African-American supporters during the 2016 election. She is often referred to by only her first name.
"I'm exceptional in everything that I do and aspire to do. I was the queen of the boardroom now I'll be the queen of the 'Big Brother' house. Celebrities, you better watch your back," said Manigault Newman, who was named one of TV Guide's "60 Nastiest TV Villains of All Time" in 2013.
Manigault Newman left the White House late last year under a cloud after her access pass to the White House complex was terminated by the Secret Service. The law enforcement agency, which protects the president, said in a statement that it was not responsible for escorting her off the premises.
Read more: White House says Omarosa has a job until January, but Secret Service won't let her in
Several reports said she was fired after getting into a heated argument with Chief of Staff John Kelly and that she attempted to storm the president's residence in the West Wing to petition Trump to reverse the decision.
Manigault Newman disputed those reports during an appearance on Good Morning America just a day later, arguing that she resigned her post and wasn't fired.
"There were a lot of things that I observed during the last year that I was very unhappy with, that I was very uncomfortable with," she said during the interview, expressing dismay with the Trump White House.
During the premiere Wednesday, Manigault Newman said that despite being surrounded by cameras that provide a 24/7 livestream from inside the Big Brother house, she is looking forward to being away from "cable news, from Twitter, from newspapers, from the press."