White House Says Omarosa Has a Job Until January, but Secret Service Won't Let Her In
After yesterday's dramatic account of the firing of President Donald Trump's adviser Omarosa Manigault Newman—which apparently involved her being physically removed from the premises—the White House attempted to paint a more civil picture, saying she left to explore other opportunities and insisting she still works there until January 20.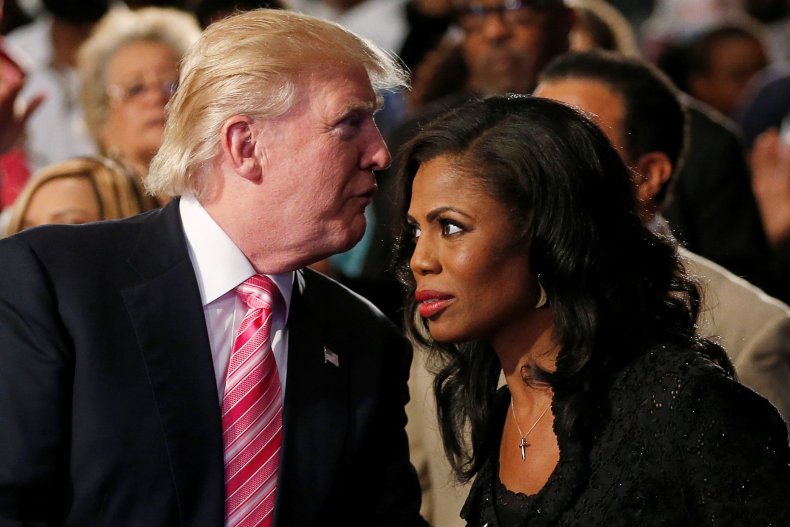 Now it seems like even if this proves to be the case, Manigault Newman will be working from home. After some of the reports claimed it was Secret Service agents who facilitated her departure, the service issued a rare statement. "Our only involvement in this matter was to deactivate the individual's pass which grants access to the complex," read a tweet from the Secret Service account.
"The Secret Service was not involved in the termination process of Ms Manigault Newman or the escort off of the complex," said the law enforcement agency, which provides protection for the president and other top officials.
Read more: LaVar Ball vs. Donald Trump helped push Omarosa out of the White House
Manigault Newman drew a salary of $179,700 as assistant to the president and director of communications for the Office of Public Liaison. She was among President Trump's most prominent African-American supporters and was a favored adviser after appearing in several seasons of Trump's reality-TV show.
Reports indicate that Manigault Newman attempted to "storm the residence" of President Trump on Tuesday, setting off alarms, after she was told by White House Chief of Staff John Kelly that she was being terminated less than a year into Trump's presidency.
"It was actually the closest thing to reality TV [I'd experienced] since getting here," a White House official told The Daily Beast.
MSNBC national correspondent Joy Reid reported that the "dustup happened during the White House Christmas party, and that it may have started with a back-and-forth between her and John Kelly, who then said 'you're fired.' The attempt to go to the residence was about saying 'hell no you can't.' But he did."
On American Urban Radio Networks, White House correspondent April Ryan said Manigault Newman claimed she helped elect President Trump. "And she said, 'I brought the black vote.' General Kelly replied, 'No, you did not. It's not there,'" Ryan said.
"Thank you Omarosa for your service! I wish you continued success," President Trump tweeted late Wednesday.
Manigault Newman's exit leads other departures from the White House in the new year, including deputy national security adviser Dina Powell, who will step down in early 2018. There have been at least 18 high-profile firings in the Trump administration in 2017.