Mike Richards Sabotaged 'Jeopardy!' Says Former Contestant
The Jeopardy! hosting debacle has seen many fans and former contestants lament the bad press that the famously wholesome show has been getting as Mike Richards stepped down as host.
The executive producer of the quiz show will no longer be taking on hosting duties after past offensive comments he made on his podcast emerged.
Now one former contestant has spoken of how Richards "sabotage[d]" the beloved show and the venerable host position.
"It's like looking at yourself in the mirror and shooting yourself in the face," Arthur Chu, 11-time Jeopardy! champion told The Daily Beast.
"You couldn't intentionally sabotage the show worse than this."
Meanwhile, another former contestant, Anneke Garcia told the outlet that Richards getting the hosting job was "about a show business guy getting to do what he wants" rather than finding the best Alex Trebek replacement.
Earlier in August, The Ringer published a story that about comments Richards made on the podcast he hosted in 2013 and 2014 called The Randumb Show.
In some of the remarks, Richards mocked women's weight, Jewish people and other groups, prompting an investigation from the Anti-Defamation League.
Last Friday, Richards confirmed his resignation and released a statement of remorse to staff.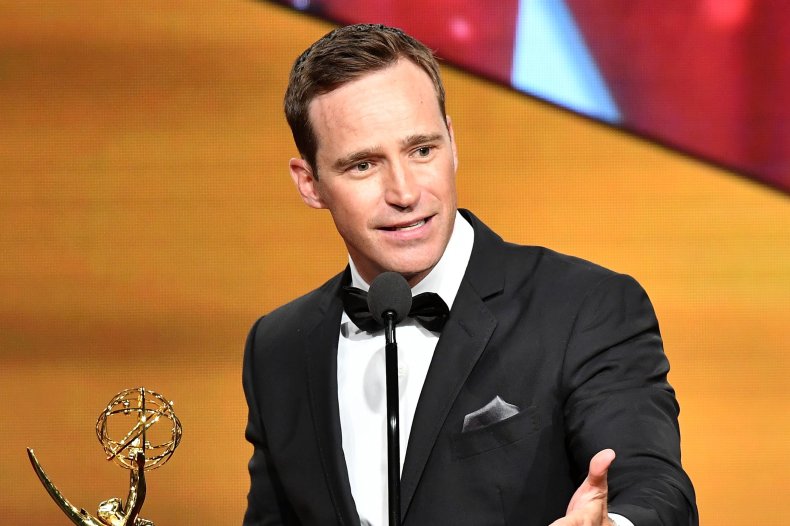 The statement was later published with Richards saying that "moving forward as host would be too much of a distraction for our fans and not the right move for the show."
"As such, I will be stepping down as host effective immediately. As a result, we will be canceling production today," the statement reads in part.
The search for a new permanent host will continue as a new roster of guest hosts will be arranged in the meantime and Richards will continue to stay on as executive producer, despite growing calls for him to leave that post too.
His statement continued: "I want to apologize to each of you for the unwanted negative attention that has come to Jeopardy! over the last few weeks and for the confusion and delays this is now causing. I know I have a lot of work to do to regain your trust and confidence."
Sony Pictures Television said in a separate statement: "We support Mike's decision to step down as host. We were surprised this week to learn of Mike's 2013/2014 podcast and the offensive language he used in the past. We have spoken with him about our concerns and our expectations moving forward.
"Mike has been with us for the last two years and has led the Jeopardy! team through the most challenging time the show has ever experienced. It is our hope that as EP he will continue to do so with professionalism and respect."