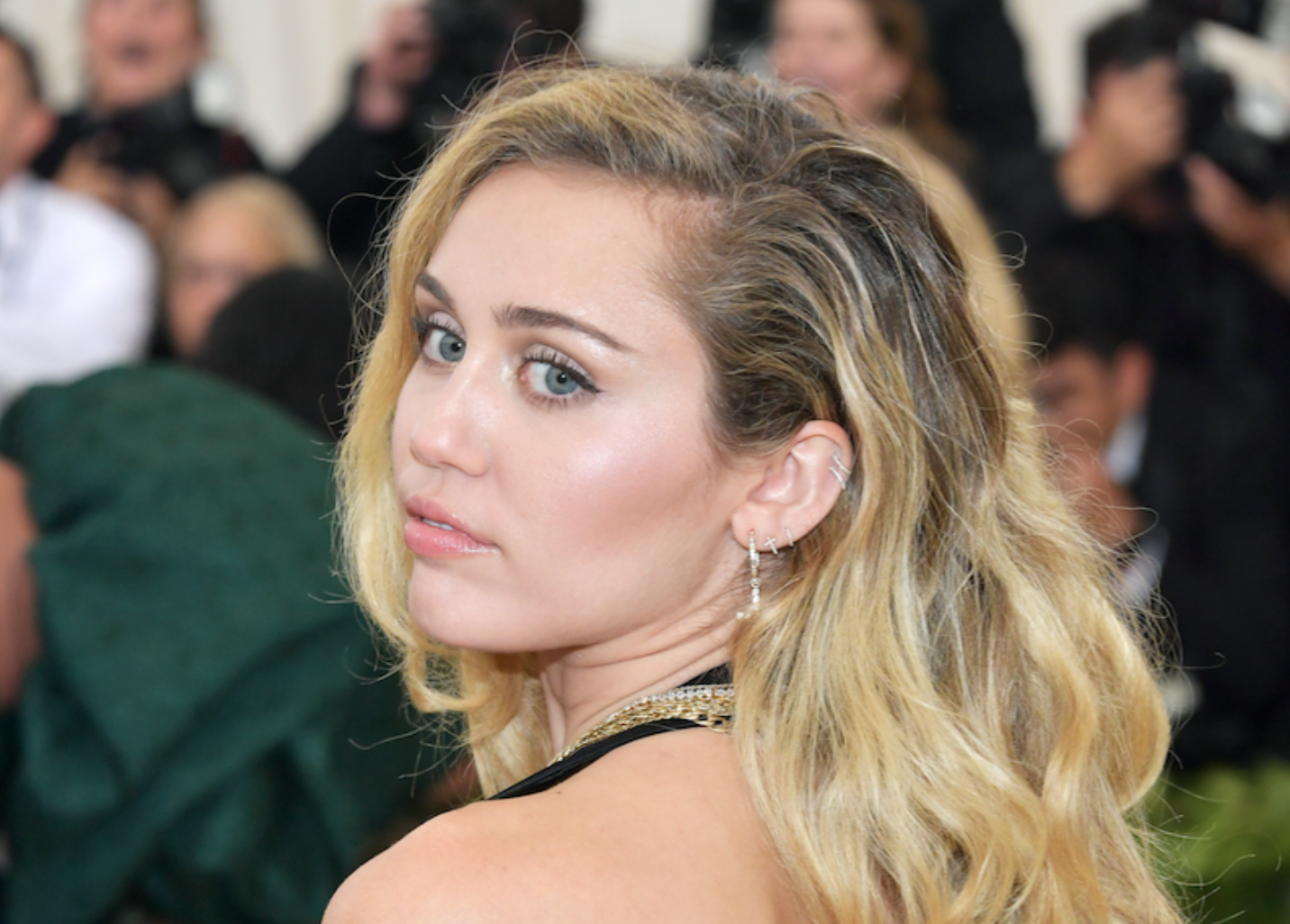 Miley Cyrus has concluded her Instagram blackout, ladies and gentleman. After swiping her account clean in July, the pop singer posted a cryptic video of a broken heart to her page.
"11/29," the post simply read. The 26-year-old songstress tagged British music producer Mark Ronson, who's worked with Adele and late singer Amy Winehouse, in the post as well. The video also appeared on Cyrus's Twitter profile. It featured a broken heart in disco ball form as it rotated in a circle while a song played in the background. This track could be indicative of the first single to come from Cyrus's next album.
In addition to posting the mysterious video, the Hannah Montana alum swapped her once-black profile photos on Instagram and Twitter for a shot of a silver, broken heart that was seen in the clip. Her official website is completely black as well.
Before Cyrus's tweet, Ronson teased his followers with the video as well. He tweeted: "The heartbreak era is coming….sooner than u think #featuringwho?" He also quote tweeted Cyrus's post with broken heart emojis.
Cyrus isn't the first star to do a social media blackout. Zayn Malik swiped his social media pages in April before teasing and releasing the second his single from his sophomore album, "Let Me." In May, Blake Lively temporarily blacked out her Instagram account and unfollowed everyone—including husband Ryan Reynolds—to promote her film A Simple Favor. She instead followed several women named "Emily Nelson" and briefly replaced her bio with "What happened to Emily?..." However, the best and most successful example of a social media blackout was completed by Taylor Swift.
Swift swiped her Instagram, Twitter and Facebook clean in 2017 ahead of her Reputation era. The social media strategy proved to generate a steady wave of buzz for the 28-year-old "Delicate" singer, who hadn't released an album since 1989 (2014).
Cyrus's last record, Younger Now, debuted in September 2017. Younger Now, her sixth album, garnered mixed reviews from critics. The album's sound differed greatly from what surfaced in Miley Cyrus & Her Dead Petz (2015) and the Grammy-nominated effort, Bangerz (2013). In July 2017, she explained to Harper's Bazaar her desire to shift her sound, saying: "I just want people to see that this is who I am right now. I'm not saying I've never been myself. Who I was on the last record was really who I am...I change a lot."
Before sharing a cryptic video Monday, Cyrus broke her social media silence to speak on the devastation caused by the California wildfires. The fire resulted in the destruction of her shared Malibu, California, home with her longtime partner, actor Liam Hemsworth.
"My animals and LOVE OF MY LIFE made it out safely & that's all that matters right now," she wrote on her Instagram Story and Twitter. "My house no longer stands but the memories shared with family & friends stand strong. I am grateful for all I have left. Sending so much love and gratitude to the firefighters and LA country Sheriff's department!"