Military Was Using Outdated Intelligence for Border Troop Deployment Planning, Documents Suggest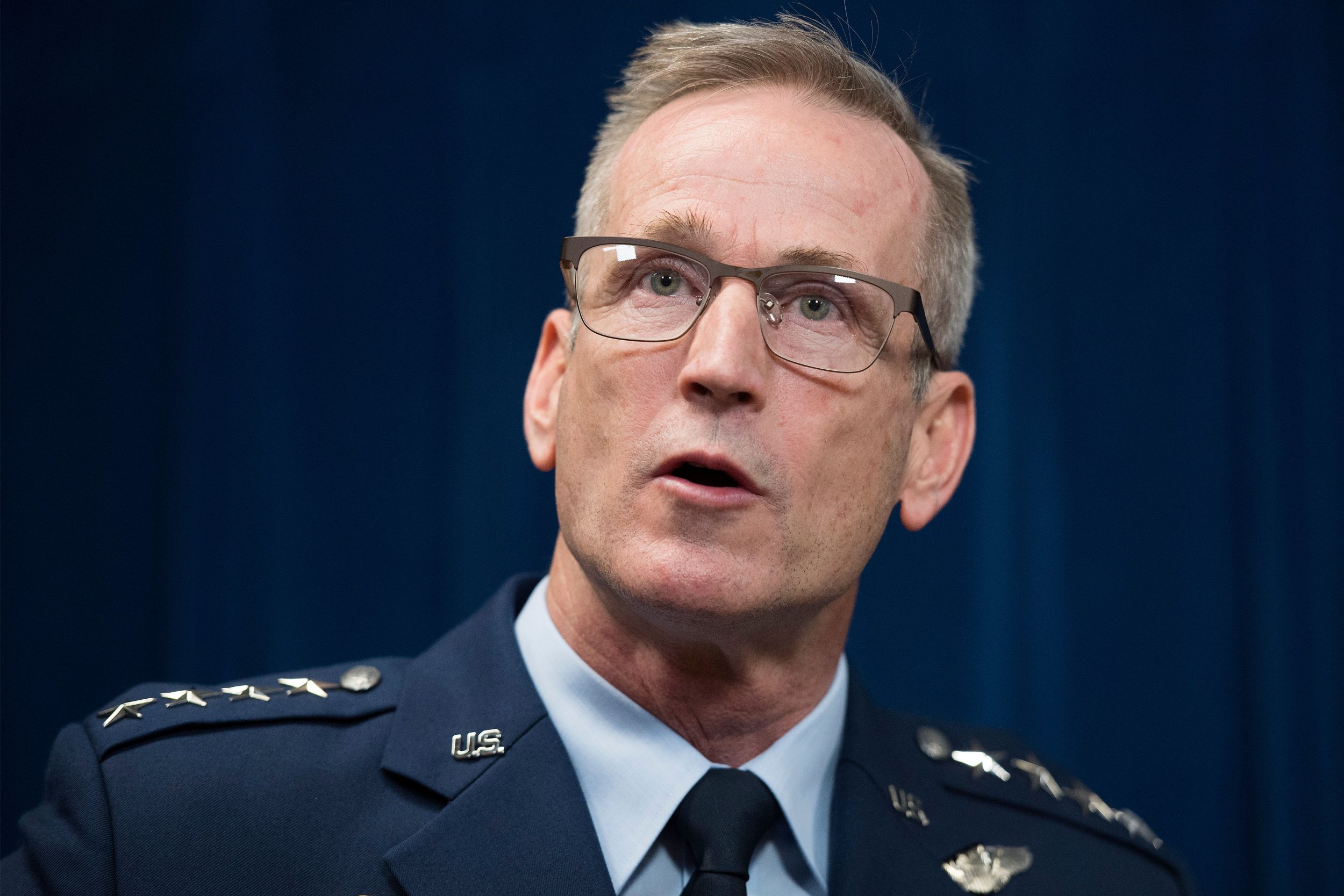 U.S. Army documents obtained by Newsweek appear to show that old information was used to prepare troops to deploy to the U.S. southern border as late as mid-January 2019. The revelation stands in contrast to comments made Tuesday by the top general in charge of domestic military operations.
During a Senate Armed Services Committee hearing on Tuesday, Senator Gary Peters, the Democrat from Michigan, asked General Terrance J. O'Shaughnessy, the commander of U.S. Northern Command, about how the situation at the southern border has changed since U.S. troops were first deployed in October 2018.
"For threats, we rely on our custom and border protection personnel, and we're in close cooperation with them," O'Shaughnessy said. "The response we did in October was to a very large caravan, and we were tasked with assisting DHS [Department of Homeland Security] to respond very rapidly, and we did so…[now] the caravans are not as large, but they're still out there."
But in one instance, Defense Department officials appear to have been using out-of-date information in briefs on the department's joint mission with DHS to secure the southern border, documents obtained by Newsweek reveal.
The PowerPoint slides outline potential border support needs from Fort Bliss, a U.S. Army base that expands into portions of both New Mexico and Texas, but suggests that, as of January 17, Department of Defense (DOD) officials were still relying on intelligence from as early as late October 2018. The documents are marked "unclassified, for official use only."
Newsweek first reported in October 2018 that the DOD had been operating on intelligence that as many as four migrant caravans comprised of approximately 7,000 people were expected to arrive at the southern border.
As of January 17, military units appear to still be operating on that same common intelligence picture, with the unclassified documents suggesting that the "situation" at the border was such: "Four large migrant caravans, originating from Honduras and consisting of approximately 7,000 people and transiting through Mexico in an effort to enter the U.S."
It is not known if the U.S. military is still using the October 2018 information to synchronize the common intelligence picture among units heading to the southern border, but what is known is that the October information that prompted the original deployment of thousands of U.S. forces is outdated.
The briefing asserts that "continued assistance" has been requested to "improve security along the [southwest] border," noting that an extension for the border deployment, which had initially been dubbed "Operation Faithful Patriot," had been extended into 2019.
O'Shaughnessy confirmed Tuesday that the southern border deployment had been extended to September 2019 and that he is aware of $132 million in Pentagon spending through January 31 to support the border deployment.
Contacted by Newsweek to explain why 2019 briefings on the southern border mission appeared to have outdated information from 2018, the Department of Defense seemed to suggest that its intelligence existed to provide a "scope of these caravans."
"We will not comment on information we collect and share with our DHS partners to ensure a common understanding of the scope of these caravans," Pentagon spokesman U.S. Navy Captain William Speaks, told Newsweek.
"Our role is in support of the Department of Homeland Security and Customs and Border Protection. I would have to refer you to them on the question of operating assumptions or what is anticipated with respect to the migrant caravans," Speaks said.
A spokesperson for DHS alternatively recommended that Newsweek turn to the Defense Department for answers.
Neither the DHS nor DOD would comment on how the "Common Operating Picture" for the border mission has changed since October 2018, if at all. Nor would either department comment on whether officials were operating under the expectation of "four large migrant caravans originating from Honduras and consisting of 7,000 people" arriving at the U.S. border.
During the Senate hearing Tuesday, O'Shaughnessy dodged questions from Democratic Senator Richard Blumenthal, of Connecticut, over whether he thought President Donald Trump was justified in declaring a national emergency on the U.S. southern border.
O'Shaughnessy said that Trump had declared a legal national emergency and that "a secure border will reduce the threats to the homeland."
Blumenthal rebuffed O'Shaughnessy's reply as a "general statement" and asked if there was a national emergency only because the president said so?
"I would say the president has made that declaration," O'Shaughnessy said concluding that he would refer to the Department of Homeland Security for the "characterization of the threat."
O'Shaughnessy also told the committee there is no military force from the south threatening the U.S. homeland.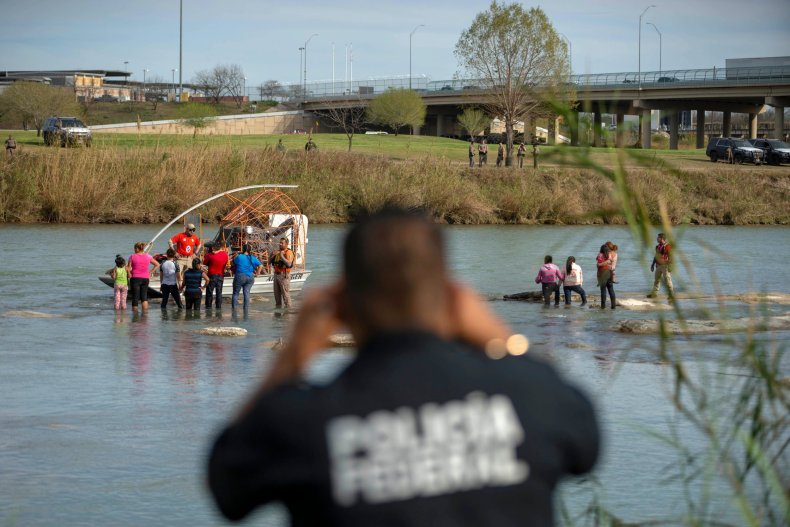 On Monday, a bipartisan group of 58 former senior national security officials issued a statement, saying, "There is no factual basis" for President Trump's proclamation of a national emergency to build a wall on the U.S.-Mexico border.
The joint statement came as the Democratic-controlled House is expected to pass a resolution to block President Trump's February 15 declaration, but it will be up to Republicans in the Senate if the resolution is to stand.
The White House on Tuesday threatened to veto the resolution if it passes the Senate.
In delivering the emergency announcement in the White House Rose Garden earlier this month, Trump noted that the National Emergencies Act of 1976 gave U.S. presidents the authority to declare an emergency when necessary.
However, as the Defense Department has noted in its own response to Trump's declaration, Section 2808 of Title 10 of the United States Code "authorizes the secretary of defense to determine whether border barriers are necessary…to support the use of the armed forces."
Acting Defense Secretary Patrick Shanahan confirmed said that he is "authorized" to make that decision, but, he said he would be "working in close support" with DHS to decide.
Shanahan said that a "mission analysis" was being undertaken by a joint staff team to determine whether the construction of border barriers would be an "appropriate use" of DOD resources.
"I will go in and review that analysis now that the emergency has been declared. Based on that we can do an assessment of what would be appropriate," he said.
It is unclear what information the "mission analysis" will yield or whether the data it analyzes will be updated from the October 2018 information DOD officials appear to have been operating with last month.
O'Shaughnessy told the Senate on Tuesday that one of the options being considered is redirecting funds allocated to supporting drug interdiction operations to funding the border wall.
When asked by Senator Peters what O'Shaughnessy perceived as the biggest threat in his area of operations—the United States—he replied Russia, citing its recent investments, training, and pattern of behavior not just with cyber threats but also missiles.