Millionaire Couple's Murder in Thailand Blamed on Family Row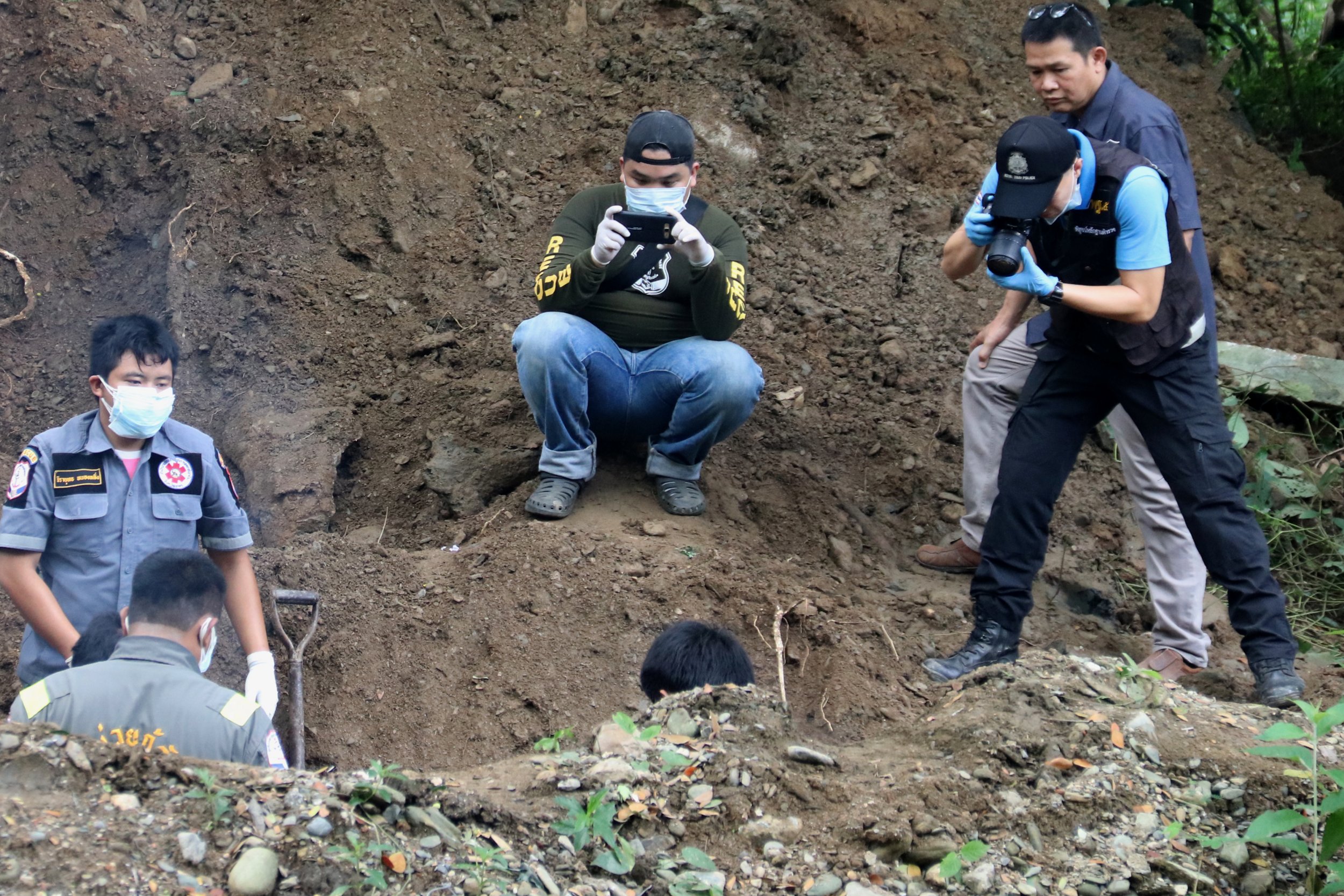 The murder of a British millionaire and his wife in Thailand followed years of quarrels with her brother, who has now been charged with ordering the killings, a family member has said.
Alan Hogg, 64 and Nott Suddaen, 61, were reported missing after they failed to meet friends in Chiang Mai. A police investigation quickly uncovered blood stains in the house and signs that the married couple had been accosted, two of three arrested suspects confessed to killing the couple and accusing Hogg's brother-in-law Warut Satchakit of hiding the bodies. Satchakit is reportedly the third suspect in police custody.
The couple's murder followed plans to evict Satchakit, who had been living and working at the house as a gardener, his brother Thanom Suddan, 53, told The Guardian newspaper. He said that his sister opened up about problems with Satchakit before her death.
"She visited me the Saturday before she was killed to tell me she could no longer stand Warut," Suddan said at the local Phrae Thammaran temple, where the bodies of the two deceased had been brought. "He was creating too many arguments and not looking after the land properly. He didn't even tell them when the dogs died. She told me she was going to ask him to leave."
Thai police are currently alleging that Satchakit was the one who took out the hit and paid the two other suspects around 50,000 baht ($1,541) to kill his sister and brother-in-law, Sky News reported. This followed, tensions that had been "building for many, many years, there were many small arguments over the garden because Alan was very demanding," Thanom Suddan said.
Following the search of the couple's luxury property, police found remains of the two in the garden, while CCTV footage showed Satchakit arrive at the property on Thursday then drive away with the murdered couple's car the day after they were likely killed. Police suspect he sold the car to pay the killers and fund his attempted escape.
"Warut and Nott were so close, closer than any of us brothers and sisters, they did everything together," Suddan said. "He had worked for them for 20 years so had nowhere else to go, and wouldn't be able to get another job because he is old."
Despite the tensions, Suddan said he thought his sister "didn't seem scared for her life, not at all," when they last spoke.