Milo Yiannopoulos Barred from Entering Australia: 'Australian Tours for the World's Hate Speakers Must Stop,' Says MP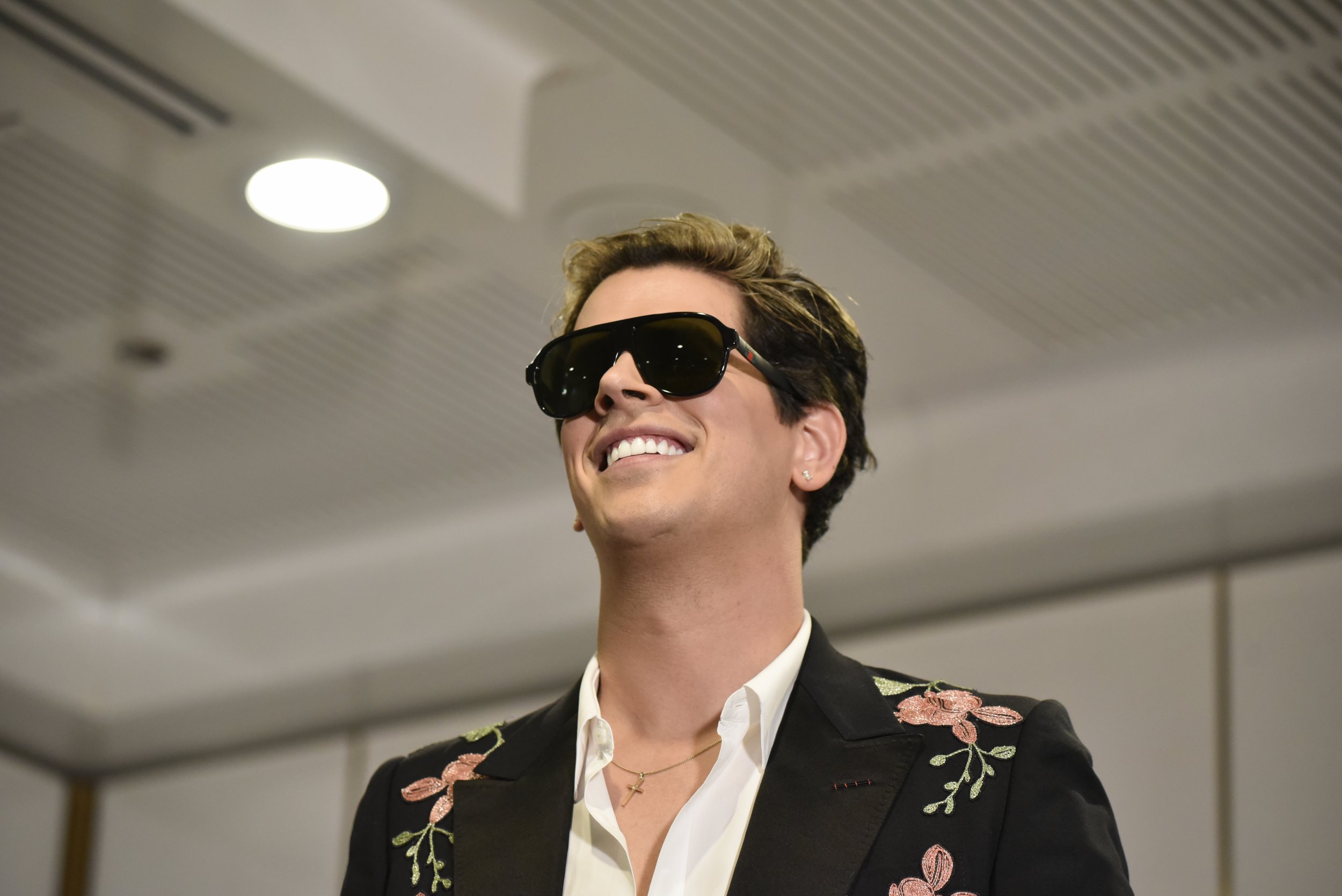 Controversial political commentator Milo Yiannopoulos has been barred from entering Australia because of comments he made in the wake of the attacks in Christchurch, New Zealand.
On Friday, two separate attacks targeted two mosques in the New Zealand city, killing 49 people and injuries dozens more as faithful worshippers gathered for Friday prayers.
Shortly after the attacks, Yiannopoulos described Islam as a "barbaric, alien" culture in a post on social media.
His comments prompted the Australian government to cancel the provocateur's visa.
"Yiannopoulos's comments on social media regarding the Christchurch terror attack are appalling and foment hatred and division," Australia's immigration minister David Coleman was quoted as saying by ABC Australia.
"The terrorist attack in Christchurch was carried out on Muslims peacefully practicing their religion.
"Australia stands with New Zealand and with Muslim communities the world over in condemning this inhuman act."
The shift in stance was praised by Labor spokesman for citizenship and multiculturalism, Tony Burke.
"Milo banned," Burke wrote on his Twitter account.
"Good. His overnight comments weren't that different from how he has always behaved," continued the MP.
"There was already enough evidence to ban him which is why the department had already recommended he be banned.
Burke concluded by declaring, "The Australian tours for the world's hate speakers must stop."
Earlier in the day, Burke had called for Coleman to treat Yiannopoulos as a far-right extremist and revoke his visa.
"If someone wants to come to Australia and we know that they've been speaking in support of values that have given rise to other forms of terrorism, we don't give them a visa," he told ABC 24.
Yiannopoulos had only been granted a visa last week, after Coleman had defied the advice of the home affairs department.
The far-right commentator questioned the decision to strip him of the visa via a post on social media.
"I'm banned from Australia, again, after a statement in which I said I abhor political violence," he said.
Earlier this year, the Briton, who has been banned from Twitter, announced he was broke and owed at least $2.8 million.
His proposed tour of Australia was given the go-ahead despite the fact the 34-year-old still owes Victoria Police over $35,000 for their work at an event in Melbourne in 2017.
An Australian-born man, identified as 28-year-old Brenton Tarrant, was arrested following the attacks, along with other two people whose identities remain unconfirmed.
The former was charged with murder on Saturday during a brief appearance in court.