Milo Yiannopoulos Book Deal Pulled After Child Abuse Remarks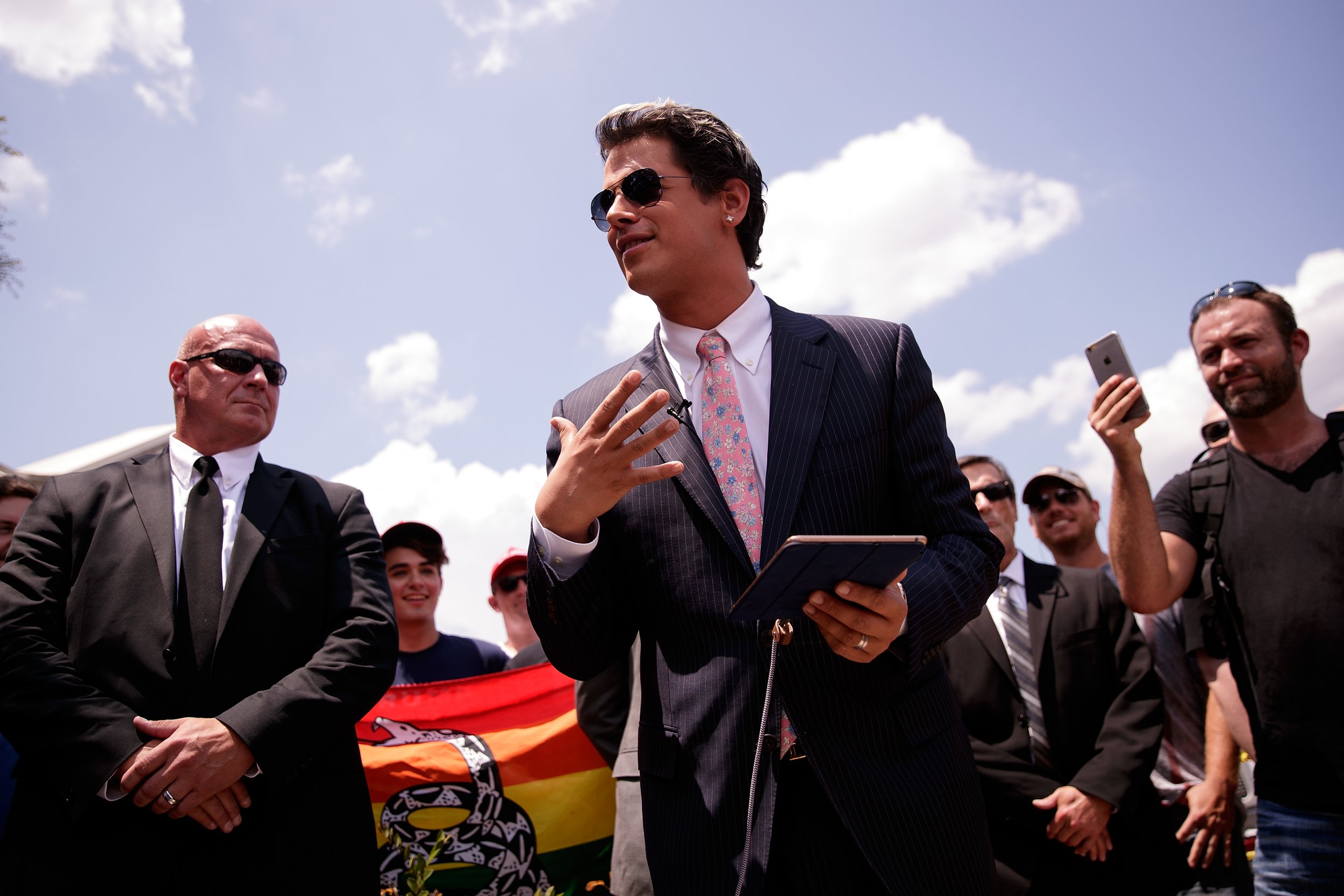 Publisher Simon & Schuster has cancelled a controversial book deal for hard-right commentator Milo Yiannopoulos following comments he made about child abuse.
The publishing house had paid Yiannopoulos, a British writer and senior editor at Breitbart who has become famous in the U.S. for his early backing of President Donald Trump, a $250,000 advance for his memoir, Dangerous .
But in a short statement Monday night, the company announced the deal was off.
"After careful consideration, Simon &Schuster and its Threshold Editions imprint have cancelled publication of Dangerous by Milo Yiannopoulos," the statement read.
Yiannopoulos confirmed the news on his Facebook page, writing simply "They canceled my book."
Simon & Schuster had consistently stood by Yiannopoulos, despite a ferocious backlash when the book deal was first announced. Critics pointed to his long history of racist, sexist, transphobic and islamophobic comments.
Fellow Simon & Schuster author Roxane Gay pulled her forthcoming release How To Be Heard from the publisher's roster in protest.
But the last straw appears to have been remarks Yiannopoulos made about child abuse that were widely reported on Monday.
In an online interview, Yiannopoulos made light of child abuse, saying: "We get hung up on this child abuse stuff, to the point where we're heavily policing even relationships between consenting adults."
He called consent an "arbitrary and oppressive idea."
He also referred to a relationship he had with a Catholic priest when he was young, and described "coming of age" relationships between "younger boys and older men."
Following the comments, the American Conservative Union also withdrew an invitation for Yiannopoulos to speak at its annual CPac conference.
In a long post on his Facebook on Monday, Yiannopoulos said he " would like to restate my utter disgust at adults who sexually abuse minors.
"I am horrified by pedophilia and I have devoted large portions of my career as a journalist to exposing child abusers. I've outed three of them, in fact—three more than most of my critics. And I've repeatedly expressed disgust at pedophilia in my feature and opinion writing. My professional record is very clear," he said.
"I do not believe sex with 13-year-olds is okay. When I mentioned the number 13, I was talking about the age I lost my own virginity.
"I shouldn't have used the word 'boy'—which gay men often do to describe young men of consenting age—instead of 'young man.' That was an error. "