5 Reasons Why Mimi Keene's Character Ruby Deserved Better in 'Sex Education' Season 3
Although Sex Education's Ruby Matthews is without a doubt the most popular girl at Moordale High, her character (played by Mimi Keene) has not been at the center of a major storyline in the show...until now.
Indeed, Season 3 thrust her character into the limelight, as she (rather unexpectedly) embarked on a romantic relationship with Otis Milburn (Asa Butterfield), A.K.A., the series lead.
The pair first crossed paths in Season 2 after a spontaneous one-night stand, which also ended with Ruby having to get the morning after pill.
While fans at first thought they would leave things there, the latest season opener revealed they were still hooking up on a frequent but casual basis. It is safe to say that many viewers were under the impression it would be Otis who would get hurt, but, in fact, it was Ruby who found herself heartbroken at the hands of Otis.
How? Well, Otis realised that his feelings for Maeve (Emma Mackey) had not gone away, and she is the person he really wants to be with - which in itself is absolutely fine, but his actions leading up to that point were more than a little dubious.
Perhaps (if Season 4 is given the green light) Otis will come to his senses after all, because Ruby is great for him. On the other hand (and here's hoping), Ruby might never give Otis a second chance because she deserves so much better.
Here's why.
1. Otis Was The One Pushing For a Relationship
Despite initially being a casual set-up, Otis soon began doubting his capacity for such a relationship. After a chat with his mum, Dr Jean Milburn (Gillian Anderson), he decided that actually what he wanted was to pursue things with Ruby and make things official.
However, soon after making the leap and asking Ruby to be his girlfriend, Otis started having second thoughts and kept her at arm's length. He was happy to step out into the light and arrive at school hand-in-hand with her, but when it came to actually committing to her, he fell short.
While it is human nature to change one's mind and he did discuss his mixed feelings with her eventually, he should have figured out what he actually wanted before taking any steps towards their future.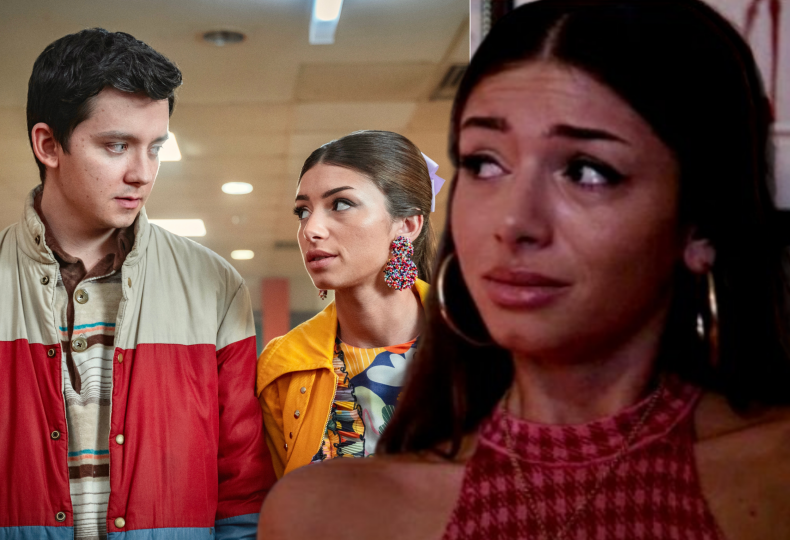 2. She Broke Down Her Walls and Let Otis In
Arguably Ruby forced Otis to change a lot in becoming her boyfriend (from his taste in clothes and music, to where he sat at lunch), but she also broke down a lot of her walls to let Otis in.
The biggest of these alterations Ruby made was relating to her dad; not only did she introduce Otis to her father, he was the first person she had brought home. "I'm poor," she confessed, as she let him in the front door—something even her friends hadn't been made aware of.
Although it clearly was not a big deal to Otis, it was for Ruby. She even cites it when the pair break up later on in the show.
Dr. Katherine Hertlein, a couples therapist and expert advisor at Blueheart, told Newsweek: "A fear of vulnerability usually stems from a lack of stability, predictability, fear of rejection or abandonment. In romantic relationships, it's commonly due to a fear of being rejected.
"Being vulnerable allows people to see some element of the 'real' you. And when people reject you based on you being your authentic self, it's hurtful because rejection contributes to feelings of inadequacy or unworthiness.
"In this case, Ruby was clearly afraid of being vulnerable, and she did get rejected by Otis. Showing true vulnerability, however, is how we achieve intimacy in a relationship, and she did the right thing. Even if she got rejected, it shows she is capable of having truly intimate relationships."
3. She Told Him She Loved Him and His Initial Response Was Unkind
Of course it is the right thing to do to tell the truth and no one should say those three words lightly (or if they don't mean them), but the way Otis responded to Ruby's confession was beyond brutal.
When the pair were chatting on the phone, directly after Otis had met Ruby's dad, she told him how she felt, only for him to reply: "That's nice."
Not only did she feel gutted that he didn't reciprocate her feelings, she also believed it was a result of her letting down her walls, as if she had somehow deterred him by introducing him to her home life.
Hertlein added: "Ruby obviously felt rejected after saying she loved Otis because he didn't say it back. There's nothing wrong with this because he clearly didn't feel the same way towards her at that stage. But it doesn't make the rejection any easier.
"Often, the best way to deal with rejection is to process and acknowledge what you're feeling. Rejection can often feel personal, but it's not. In this case, reframing the perceived rejection as a lack of reciprocity instead (her "I love you" was not reciprocated) can make it feel less personal."
4 . He Got With Maeve Straight Away After They Broke Up
Otis tried his best to justify why he did not say "I love you," but ultimately failed to tell Ruby why he couldn't utter those words: Maeve.
Worse still is that Otis never seemed to really grieve losing Ruby. He felt bad (eventually), but when all was said and done, he and Maeve got together pretty quickly. They also passionately kissed in front of Ruby (and the entire school bus) when they finally admitted their true feelings for one another.
It is just such a shame Ruby became collateral damage as Otis tried to figure things out for himself.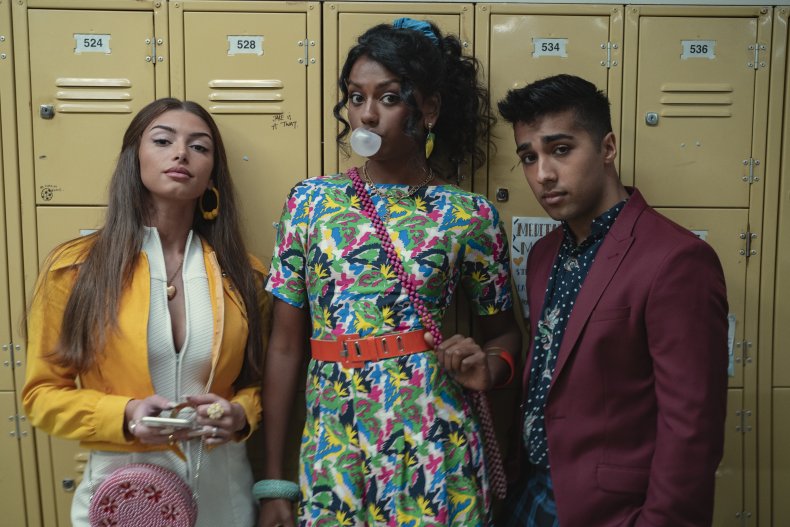 5. Ruby Ultimately Deserved More Screen Time
Mimi Keene has been a part of the Sex Education cast since the show began in 2019. Her character, Ruby Matthews, has always featured in the background of series as the leader of "The Untouchables" (think "The Plastics" in Mean Girls) and the most popular girl in school.
She featured heavily in the first five episodes of Season 3 as her and Otis' romance played out, but after the school trip to France in Episode 5 and witnessing Maeve and Otis' kiss, Ruby was largely absent from the rest of the show.
On Twitter, many Sex Education viewers voiced their opinion that Ruby "carried the show," while others accused the writers of "dumping" her after Maeve and Otis got together.
One fan perfectly encapsulated the mood, writing: "Ruby Matthews deserves a happy ending. She better get something in Season 4 or there will be a riot. #sexeducation."
Thankfully, Ruby made an iconic (albeit brief) return in the penultimate episode, physically fighting Headmistress Hope (Jemima Kirke), who was trying to stop the NSFW video presentation Jackson (Kedar Williams-Stirling), Viv (Chinenye Ezeudu) and other Moordale students had prepared to play to the press in a bid to put an end to the principal's horrifyingly strict regime.
Ruby even sprayed Hope in the face with her expensive perfume to stop her from pausing the video.
"You're incredible!" Eric (Ncuti Gatwa) cried out as he watched the fight unfold, and we'd have to agree with him!
Sex Education Season 3 is streaming on Netflix now.
UPDATE: This article has been updated with additional comments from Dr. Katherine Hertlein