Will There Be A 'Sex Education' Season 4? All We Know About the Netflix Show's Future
Sex Education is the hit teen-comedy drama series on Netflix, following the lives of the students at Moordale High School.
The first season aired in 2019, introducing audiences to the life of Otis Milburn (played by Asa Butterfield), a sexually frustrated teenager whose mother Jean (Gillian Anderson) just so happens to be a sex therapist.
Along with fellow student Maeve (Emma Mackey), Otis sets up a "sex clinic," offering advice to students to make some extra cash. Despite his lack of formal education on the topic and experience, it turns out Otis' recommendations not only open up important conversations, but also genuinely help his peers.
Two more seasons later, the story of Sex Education keeps getting more and more entertaining, while continuing to combat the shame and stigma shrouding sexual health.
So, will Sex Education return for a fourth series? Newsweek has everything you need to know...
**WARNING: Season 3 spoiler ahead**
Will There Be A 'Sex Education' Season 4?
At the moment, Netflix has not officially announced Season 4 of Sex Education.
However, audiences across the world are very hopeful for another outing, considering the events of the Season 3 finale.
While the series could wrap up with Jean "The King" Milburn giving birth to her daughter Joy and Maeve leaving to study in America, there is so much more to delve into and so many questions left unanswered.
One of the more pressing questions viewers have is about Jean's baby girl. After a traumatic birth scene, she received the results of the paternity test Jakob (Mikael Persbrandt) had undertaken. In a classic cliffhanger move, the results weren't revealed to viewers, but she did exclaim "oh, s**t!" when she opened the letter.
Elsewhere, Maeve and Otis finally decided to make things work. The couple were on track until Aimee (Aimee Lou Wood) quite rightly convinced Maeve to take the opportunity to study in America for a term. Sadly this put a pause on Maeve and Otis' blossoming romance, with each of them agreeing to see what their situation was when Maeve returned.
So, what will happen when Maeve makes her long-awaited return to Moordale? Also, do we know she actually left? Yes, Maeve was spotted on the bus heading towards the airport but we never saw her get on the plane. Maeve and Otis fans should not lose hope, there could always be a Friends-inspired "I got off the plane" moment on the cards in Season 4, if given the go-ahead.
The finale also saw the end of Eric (Ncuti Gatwa) and Adam's (Connor Swindells) romance. Many fans were very much in support of Adam's character development throughout the third series, with many devastated at his character's fate. Hopefully, Adam will continue down the same path if Season 4 is given the green light and he will learn to tap into his emotions more - we all heard that poem, after all!
Speaking of poetry, Adam had been growing close to Eric's ex-boyfriend and poem enthusiast Rahim (Sami Outalbali) towards the end. Perhaps there is something, or at least a friendship, there to be explored in Season 4?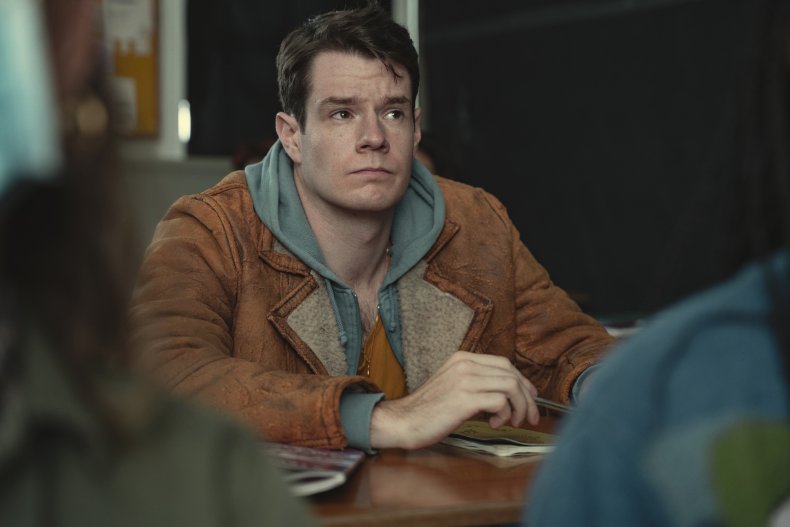 Speaking to The Hollywood Reporter, creator Laurie Nunn shared she was on board to do a fourth season.
She said: "I think these characters... they've got legs. I think I could do some more with them if we're given the chance."
Separately, Gillian Anderson who plays Jean Milburn teased: "It has been discussed and I think, given how much people are enjoying it, I don't see why it wouldn't [continue], but things change. Things are changing at Netflix daily, as we speak. And so at the end of the day, it's nobody's call but those guys at the top."
If Sex Education is renewed for a fourth series, it will not come as a huge surprise considering how popular the show is.
When Will 'Sex Education' Season 4 Air?
Season 3 faced significant delays to the coronavirus pandemic, but if things run smoothly, following the release pattern of the first two seasons, Sex Education Season 4 could arrive as early as January 2022.
Netflix usually announces renewals between one and six months after their release, so there is the possibility fans could be waiting until March 2022 to hear any news on the show's future, meaning a much later release date.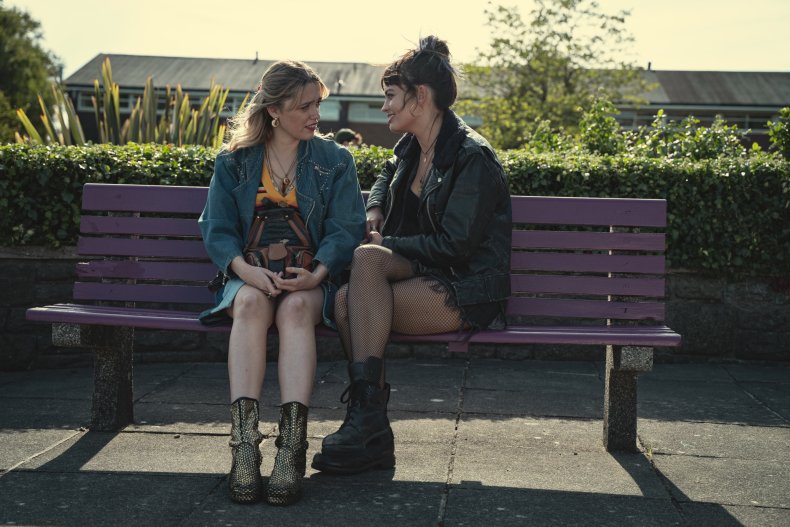 Who Will Star in 'Sex Education' Season 4?
The entire main cast should hopefully return for Season 4 of Sex Education.
This means Asa Butterfield should return as Otis, Gillian Anderson as Jean, Ncuti Gatwa as Eric, Emma Mackey as Maeve, Connor Swindells as Adam, Kedar Williams-Stirling as Jackson, Alistair Petrie as Michael Groff, Mimi Keene as Ruby Matthews, Aimee Lou Wood as Aimee Gibbs, Patricia Allison as Ola Nyman, Tanya Reynolds as Lily Inglehart, Chaneil Kular as Anwar and Simone Ahsley as Olivia.
Season 3 of Sex Education also saw the introduction of some new characters, including two non-binary students Cal and Layla, played by Dua Saleh and Robyn Holdaway respectively. Hopefully, we will see more of them.
Whether Jemima Kirke and Jason Isaacs will be back as Headmistress Hope and Michael Groff's (Alistair Petrie) brother Peter remains unknown for now, after Hope quit Moordale and Michael turned his back on his brother.
Sex Education Seasons 1 to 3 are streaming on Netflix now.