What Happened at the End of 'Sex Education' Season 3?
Sex Education season 3 is streaming on Netflix now and fans are already wanting to know if the show will return for a fourth series after its cliffhanger ending.
There is a lot to unpack from the finale of season 3, from Jean's (played by Gillian Anderson's) pregnancy, to the fate of Maeve (Emma Mackey) and Otis (Asa Butterfield). Not to mention Headmistress Hope (Jemima Kirke) has quit Moordale and the school has been sold to developers, meaning the students will have to find a new school to attend to complete their studies. That should all make things interesting if season 4 is given the green light.
The finale of Sex Education wrapped up the majority of the show's main characters' storylines, well almost. There were two major cliffhangers in the finale, one surrounding Jean Milburn and the other involving Otis and Maeve.
Jean went into early labor in the penultimate episode of Sex Education, but in a heartbreaking twist, hemorrhaged immediately after giving birth to her daughter Joy. The beginning of the finale focused on Otis, Jakob (Mikael Persbrandt), Ola (Patricia Allison) and Eric (Ncuti Gatwa) waiting at the hospital for news on Jean's condition, with Otis fearing the worst.
In very emotional scenes, Otis broke down to his best friend Eric, over the fight he and Jean had had days before about her series of failed relationships. In a sweet moment, he confessed to Eric he wished he had told her everything about Maeve. After meeting his younger sister, Otis broke down again as Eric's kit-kat got jammed into the vending machine. If anything positive came out of this moment, it was the strong bond between Eric and Otis with their friendship giving Aimee (Aimee Lou Wood) and Maeve a run for their money.
Thankfully, Jean pulled through the surgery, but after coming down from her anesthetic high (where she declared herself the King), Jean received the results of the paternity test she and Jakob undertook.
Unfortunately, the results of the paternity test weren't revealed and Jean's reaction was certainly hard to read. It wasn't happiness, that is for sure and the phrase "Oh S***" doesn't sit so well. So, is Jakob her baby's father? We sure hope so.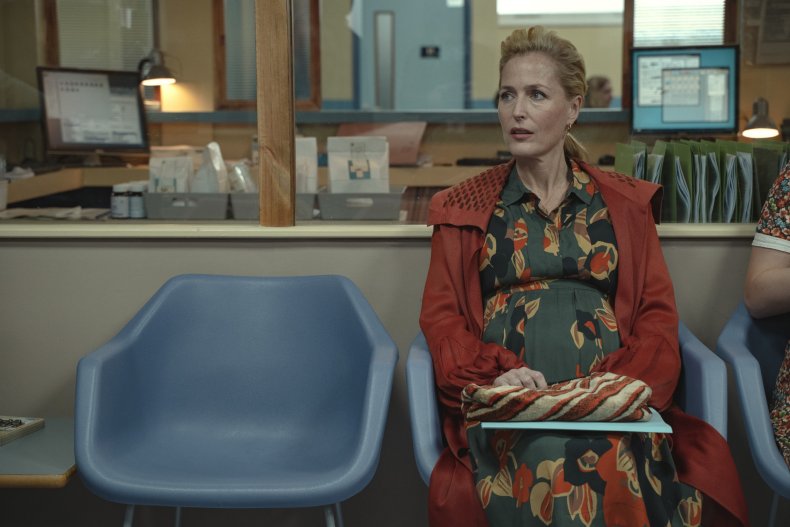 Elsewhere, (sorry Ruby and Otis stans) Maeve and Otis are happening, it's finally happening. Well, at least it was. Earlier in the season, Maeve was accepted into a program to study abroad in America, which she was hesitant to accept until her mum (Anne-Marie Duff) gave her all of the money she possibly had to ensure she could attend.
As she moved into Anna's (Indra Ové) home, Maeve told Aimee she was not going to go to America after all so she could give things with her and Otis a shot, but thankfully Aimee was there to convince her to go.
As the "Ballad of El Goodo" by Big Star played in the background, Maeve made the brave decision to study in America for the next school term, putting a pause on her relationship with Otis. "It's a see you soon," she told him before hugging him goodbye and boarding the bus, heading straight out of Moordale.
The entire finale didn't just focus on Jean, Otis and Maeve, with plenty of other storylines needing to be tied up before the season concluded. Here's where your other favorite Sex Education characters ended up.
Eric and Adam
In a move nobody could have seen coming, Eric kissed another man while in Nigeria, turning his and Adam's (Connor Swindells) controversial relationship upside down.
Earlier in the series, the couple said: "I Love you," but by the end, Eric and Adam were going their separate ways.
It had become quite clear they were on different paths, with Eric feeling trapped as they both headed in different directions in their personal lives.
"I feel like I'm ready to fly and you're just learning to walk and I've worked really hard to find myself and I'm beginning to lose who I am," Eric told Adam on the iconic Sex Education bridge.
They may have fallen apart as a couple, but in their personal lives, they began to thrive. At the end of the series, Adam excelled at the dog competition alone and Eric began to explore his Nigerian heritage through fashion. It looks like some time apart may be good for Eric and Adam after all.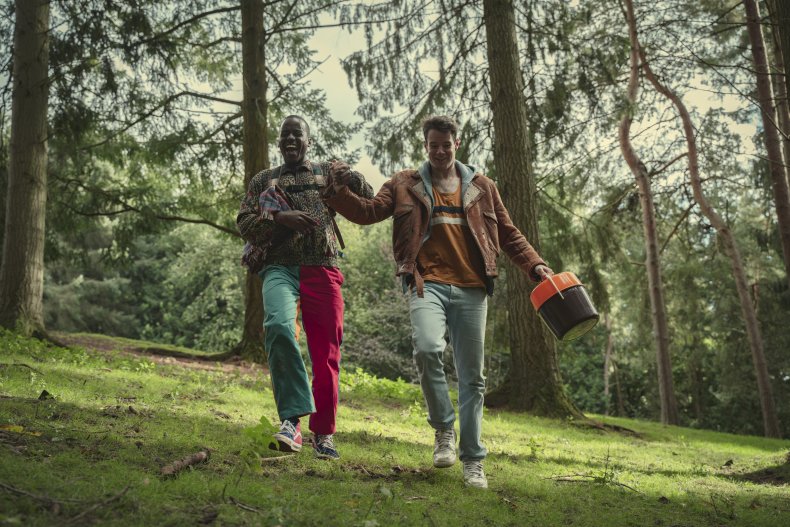 Aimee and Steve
Aimee finally faced her fears and broke up with Steve (Chris Jenks). Sadly, we don't know what was said between the pair, but we saw a short clip of them having what appears to be an upsetting conversation in Aimee's bedroom.
Ola and Lily
Ola and Lily (Tanya Reynolds) had a bit of a rough ride this season after Ola was open and honest with her feelings regarding their sex life.
Ola shared with Lily she wanted to have sex without "all of the alien" stuff sometimes, which Lily took to heart, leading to an argument where some nasty words were exchanged.
Embarrassed, Lily threw out her alien memorabilia and told her mother she was too old to enjoy the thing she loved the most.
Thankfully, Ola and Lily reunited at the night of the eighth event, the day when aliens were suspected of making contact with Earth. Lily also returned to her old ways, attending the event dressed in her iconic alien attire.
Maureen and Mr. Groff
In a twist nobody saw coming, Maureen (Samantha Spiro) and Mr. Groff (Alistair Petrie) rekindled their romance for one night and one night only.
Mr. Groff — who has a newfound love for cooking — invited Maureen over for dinner the following evening but in the end, she politely declined.
Sadly, for now, their divorce is still going ahead and Mr. Groff has failed to fix his relationship with his son Adam.
Viv and Eugene
Couple of the century Viv (Chinenye Ezeudu) and Eugene (Reece Richards) were finally reunited in the last episode of Sex Education after months of long-distance communication.
On the coach trip home from France, Viv confessed to Eugene she wasn't into medieval-themed sexting and told him exactly what she would like to hear.
The pair eventually met in the middle and had some medieval-themed sex, complete with gold costumes.
Jackson and Cal
Jackson (Kedar Williams-Stirling) and Cal (Dua Saleh) decided to remain just friends after their kiss on the bus home from France, despite both of them admitting they had feelings for each other.
Cal shared they were still trying to figure themselves out and that it would be unfair to "carry" Jackson along on their journey of self-discovery.
A part of Cal's journey actually turned out to be helping others. They offered their help and advice, particularly surrounding chest binders, to fellow non-binary student Layla (Robyn Holdaway).
Jackson on the other hand appeared to have mended his relationship with his mother after their huge falling out in season 2. He opened up to her about sex and his sexuality and asked about her own experiences of identifying as a lesbian. It seems like their dysfunctional relationship from the first two seasons is now over and Jackson can be his own person, away from the pressure of sport.
Sex Education season 3 is streaming on Netflix now.