Minecraft Steve and Alex Join 'Super Smash Bros. Ultimate' as Latest DLC
Representatives from the Minecraft franchise are the next fighters in Super Smash Bros. Ultimate.
During Thursday's special Super Smash Bros. Ultimate stream, the reveal trailer for Minecraft Steve, Alex and Zombie showed the blocky fighters in action against Mario, Sonic and the rest of the Smash gang.
Check out Minecraft Steve and Alex in Super Smash Bros. Ultimate below.
Series director Masahiro Sakurai ended the stream by explaining how popular the Minecraft series is and how challenging it was to program the attacks into Super Smash Bros. Ultimate.
Sakurai says that the reveal trailer shows the basics of how Minecraft Steve and Alex play, but if you want to learn more, a special stream will begin Saturday, October 3, at 10:30 a.m. EDT.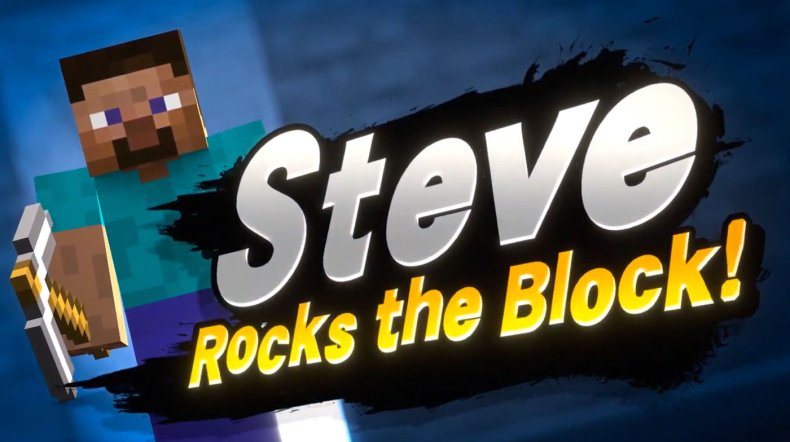 Steve and Alex will be available to players who purchase Super Smash Bros. Ultimate Fighters Pass Vol. 2 or who purchase Challenger Pack 7 separately for a suggested retail price of $5.99.
After its initial release, Super Smash Bros. Ultimate has had a number of DLC fighters added. Piranha Plant was the first, which was offered for free to those who bought the game early.
However, more fighters showed up in Fighters Pass 1. Among them: Joker from Persona 5, Hero from the Dragon Quest series, Banjo & Kazooie, Terry Bogard from King of Fighters, and Byleth from Fire Emblem: Three Houses.
Shortly before the final DLC character was revealed, Nintendo announced Fighters Pass 2, with six more characters joining the fight. The aforementioned Min Min was the first fighter for this pass, with Minecraft Steve and Alex being the second.
Super Smash Bros. Ultimate is available now for Nintendo Switch.
Are you excited to see Minecraft characters join the fight? Who do you hope makes the cut in the final four DLC spots? Let us know in the comments section.