'Defund the Police' Plan Rejected in Minneapolis as Buffalo Voters Revolt Against Socialist
Minneapolis voters rejected a proposition Tuesday that would have disbanded the city's police department in the face of rising crime, and replaced it with a new Department of Public Safety.
As polls closed, the citizens of Minneapolis voted 57 percent to 43 percent with 94 percent reporting to keep the police department in place, despite some nationwide calls among protesters that larger police departments should be defunded.
If passed, the amendment would have removed the Minneapolis Police Department from the city's charter and also eliminated the police chief position. Staffing requirements for law enforcement would have also been eliminated.
Minnesota state law requires a law enforcement response to at least 13 types of incidents. The city, then, would have drafted a replacement Department of Public Safety to enforce policing responsibilities.
The Department of Public Safety, per the referendum, would have "[employed] a comprehensive public health approach to the delivery of functions ... which could include licensed peace officers (police officers), if necessary."
The department would have "[fulfilled] its responsibilities for public safety," but would also "not be subject to exclusive mayoral power over its establishment, maintenance, and command." At the helm of the department would have been a commissioner, appointed by the Minneapolis City Council upon mayoral nomination.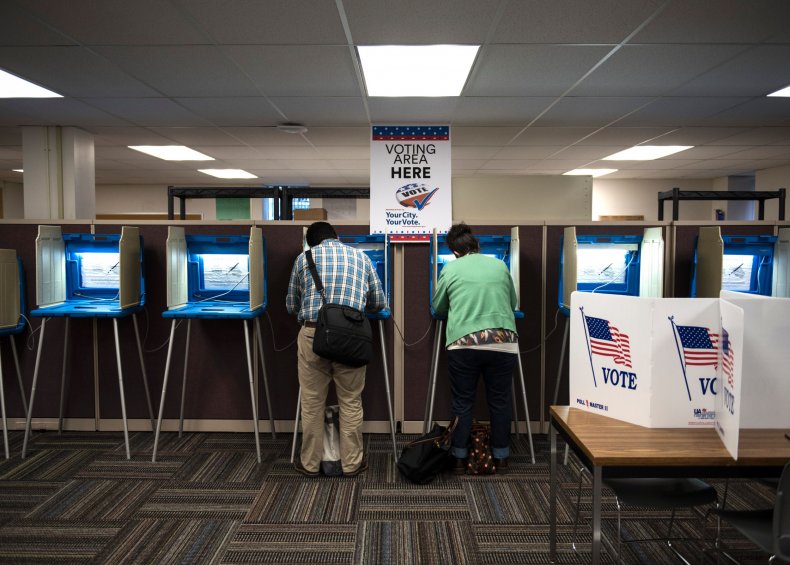 The referendum was proposed in response to nationwide calls for police departments to be defunded following the May 2020 murder of George Floyd, who was killed at the hands of former Minneapolis police officer Derek Chauvin.
The "Defund the Police" movement saw some successes—Fortune reported that "at least 20 large U.S. cities have since reduced their police budgets"—but nationwide issues with policing remain.
The refusal of the referendum also comes as Minneapolis continues to see rising crime statistics. While homicides in the city have gone down in the past two months, the rates several other violent crimes, including robbery and assault, have gone up since the summer.
While the Minneapolis referendum had not been expected to pass, across the country in Buffalo, New York, a surprise continues to come, in a strong rebuke of socialism seen in that city's mayoral race.
The four-time incumbent mayor, Democrat Byron Brown, was forced to run as a write-in candidate after losing the primary to India Walton, a self-described Socialist and a member of the Democratic Socialists of America.
Walton won the Democratic primary in a major upset, carrying the race by just under 2,000 votes. However, she appears to be floundering in the general election, as Brown is currently leading the race nearly 2 to 1 with just over a third of the vote counted.
Brown also had a very strong showing among early voting ballots, where he ended up beating Walton by nearly 5,000 votes.
Brown, Buffalo's first Black mayor, launched a heavy campaign against socialism in the lead up to the election to siphon votes from Walton, which included a significant boost from write-ins. He now appears poised to win despite Walton receiving a number of high-profile New York-based endorsements, including Senator Kirsten Gillibrand (D-N.Y.) and Representative Alexandria Ocasio-Cortez (D-N.Y.).
If Walton is able to storm back and win, she would become the first Socialist mayor of an American city in 60 years, according to CNN.
This is a breaking news story and will be updated with additional information.