Michael Hari: Minnesota Mosque Bombing Suspect Wanted to Build Trump's Border Wall for $10bn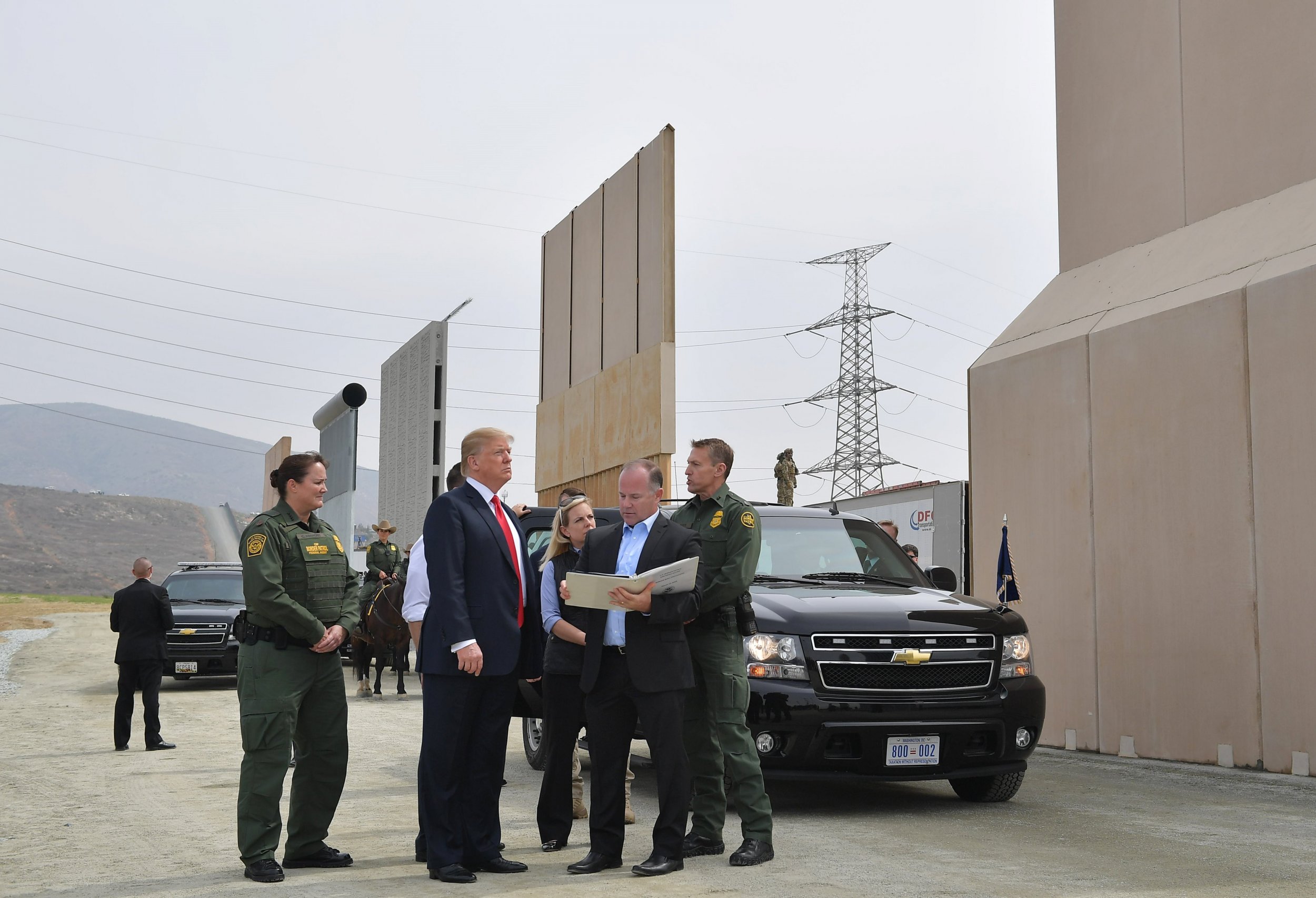 Three men from rural Illinois have been charged in connection with the 2017 bombing of a mosque in Minnesota and the attempted bombing of an abortion clinic.
Michael Hari, 47, Joe Morris, 22, and Michael McWhorter, 29, are accused of carrying out the attack on the Dar al-Farooq Islamic Center in Bloomington, Minnesota, just before morning prayers on August 5 2017. The building was damaged, but no one was killed or injured during the attack.
The three men are also charged with the attempted bombing of the Women's Health Practice abortion clinic in Champaign, Illinois, on November 7 2017, according to a statement from the U.S. attorney's office in Springfield, Illinois.
The Associated Press reports that McWhorter allegedly told an FBI agent following his arrest the group planned to bomb a mosque to let Muslims know they are not welcome in the U.S. and to "scare them out of the country."
Fellow suspect Hari also previously told the Chicago Tribune in April 2017 how he planned to build President Donald Trump's border wall with Mexico for around $10 billion.
Hari launched own global security firm as part of an attempt to win the contract for the construction of the proposed wall. His Crisis Resolution Security Services company said the "The Great Western IBW" (International Border Wall) would consist of two 26-foot concrete walls built on a 30-foot packed earth berm, similar to the Great Wall of China.
"We would look at the wall as not just a physical barrier to immigration but also as a symbol of the American determination to defend our culture, our language, our heritage, from any outsiders," said Hari.
Authorities launched an investigation against the three men after a person sent the local police force photos of guns and bomb-making material inside Hari's parents' home, where he often stayed as his own home had no running water or electricity.
Hari is said to have promised to pay Morris and McWhorter $18,0000 for carrying out the attack. The men are accused of throwing a pipe bomb containing black powder into the mosque before it detonated.
It is unclear why the suspects traveled more than 600 miles from their hometown of Clarence, Illinois, to allegedly carry out the attack against the mosque in Minnesota.
The incident was similar to the attempted bomb attack at an abortion clinic three months later.
McWhorter also allegedly admitted the men threw a PVC pipe bomb through the window of the clinic, but the device failed to go off.
The three suspects were arrested by FBI agents in Illinois and also charged with possession of machine guns. A fourth man, Ellis Mack, 18, was also arrested on suspicion of possession of a machine gun, but is not linked to the bomb attacks.