Miracle Boy Born With 'No Brain' Defies Odds After it 'Grows Back'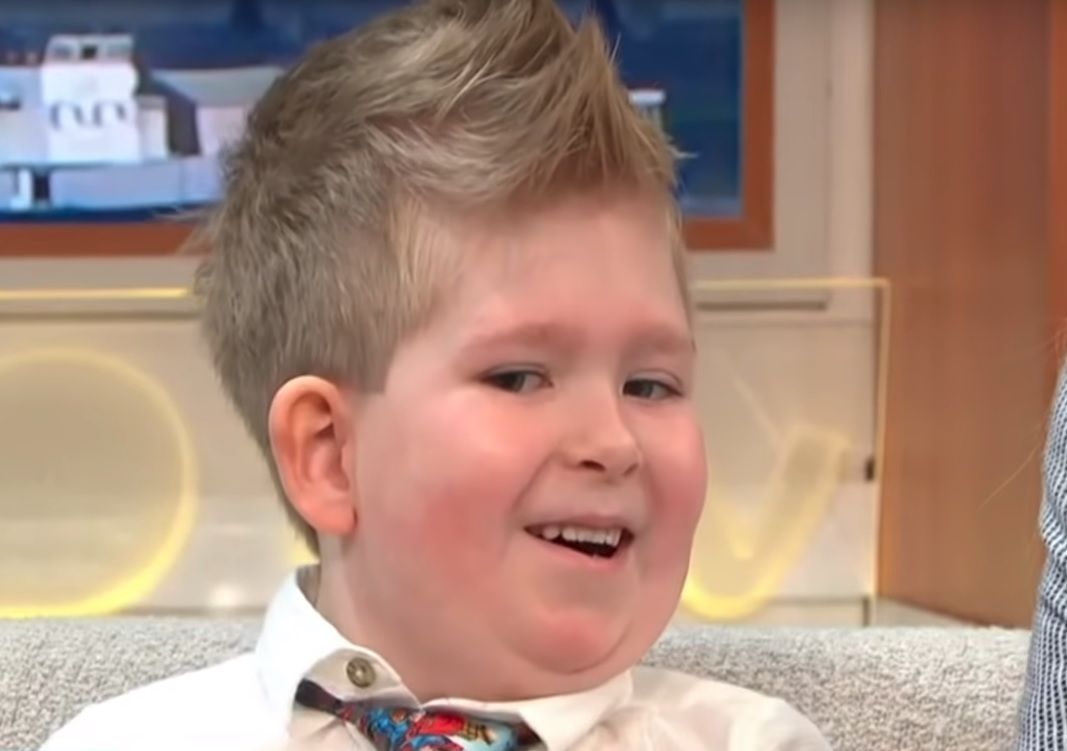 The parents of a boy born with only 2 percent of his brain have spoken out about their son's "extraordinary" development.
Noah Wall, from Cumbria, in the north of England, U.K., was diagnosed with spina bifida in his mother Shelly Wall's womb. The birth defect causes the structure from which the baby's brain and spinal cord forms to not close properly. This can cause harm the baby's nerves and spinal cord and lead to disabilities.
Speaking on British TV program Good Morning Britain on Wednesday, Shelly and his father Rob Wall spoke of how their six-year-old son has since gained function in 80 percent of his brain.
During Shelly's pregnancy, doctors warned the family their son would be paralyzed from the chest down, and could be born with other abnormalities, according to the Hugs for Noah website. It was feared his spina bifida was so severe it would not be possible to close the gap. In the womb, a cyst in his brain destroyed the organ leaving behind a small segment at the front of his head.
Noah was born on March 6, 2012, via c-section because his head had grown so large due to hydrocephalus, a condition where cerebrospinal fluid builds in the brain and causes the pressure in the skull.
After his birth, surgeons performed a double operation where they closed up an opening in his back and placed a shunt inside his head to drain life threatening fluid from his brain.
Rob told Good Morning Britain: "It's a very emotive subject. Some people say you can't grow a brain, some say his brain was there, all squashed up, so when he's had his shunt fitted, it's gone back to where it should be—but if his brain was so squashed up, he should have been so severely mentally disabled."
Now, he is able to sit up without assistance as well as kneel on all fours, Good Morning Britain broadcaster ITV reported.
The young boy now hopes he will one day be able to walk, and even surf, he said.
Shelly told the Chronicle Live in 2017: "Noah's doing amazingly well—he can write, he knows how to spell his name, he can hold a conversation."
Writing on the Hugs for Noah website, Shelly said she hopes Noah's case will raise awareness about the importance of taking folic acid during pregnancy. This can prevent spine and brain defects such as spina bifida and anencephaly.
According to the Centers for Disease Control and Prevention, women who wish to conceive are advised to consume around 400 mcg of folic acid per day.
"Even though I took it I didn't take it early enough," she wrote, "No one told me just how important folic acid was."
Noah has already made headlines in the U.K. after he dressed up as an elf at Christmas, to give 2,500 gifts to staff and patients at the Great North Children's Hospital in Newcastle which helped to save his life.
"The thing is, it's good to give," he told BBC News at the time.
"I was born with a little bit of brain," he told BBC News. "It just grew bigger and bigger and bigger," the boy said.