Miss Massachusetts Beauty Queen Gives Up Title to Protest Skit Mocking #MeToo Movement
A beauty pageant winner has given up her crown after the competition featured a skit that mocked the #MeToo movement.
Maude Gorman, who won the title of Miss Plymouth County 2018 in the Miss Massachusetts competition, criticized the skit, which featured one person playing God, who was asked by the host why swimsuit competitions are no longer part of pageants. The character of God then holds up a sign that reads #MeToo.
Speaking to NBC Boston, Gorman said she was "heartbroken" while watching from backstage. "To see this happen, to hear this backstage, my gut dropped," Gorman said. "I just knew I could not just stand by and let this go. It was making fun of sexual assault survivors and their courage to come forward, and that is despicable.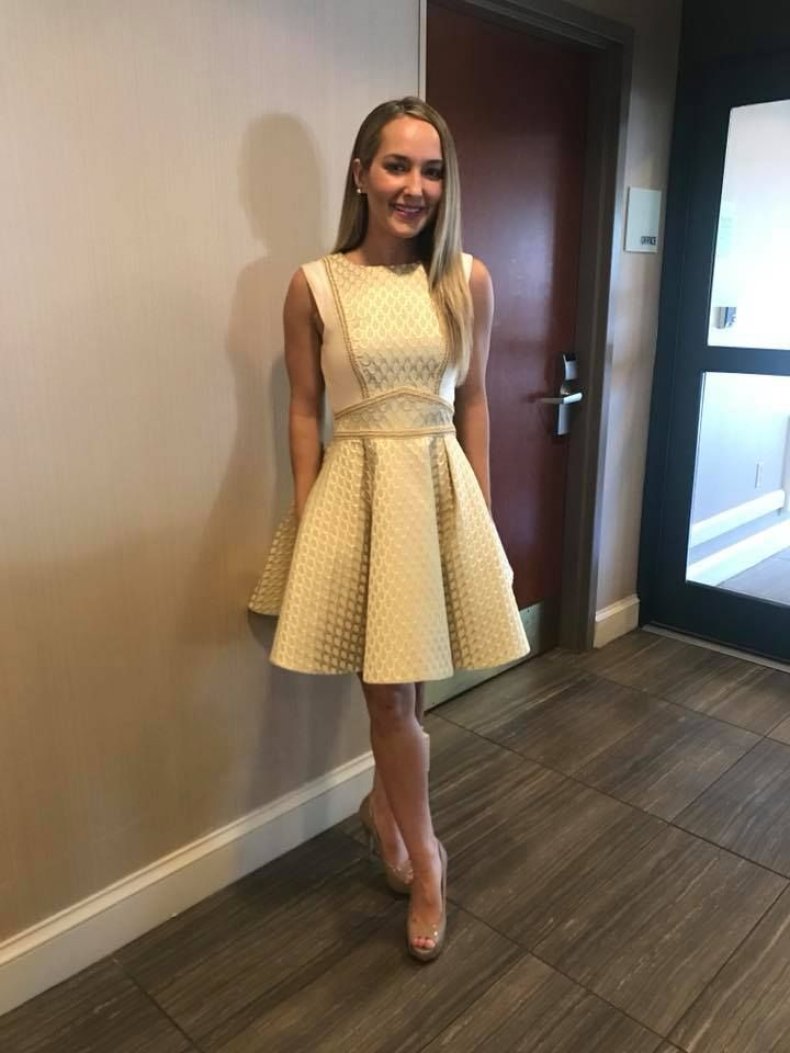 "Sometimes you have to make some sacrifices.To be able to represent my home was something that meant a lot to me. So to walk away from that, while I do have my dignity in place and while I know that I didn't have to compromise my personal beliefs and my morals, it is still hard."
Since winning Miss Massachusetts World in 2015, Gorman has spoken out about being gang-raped when she was 13, first sharing her story with the Boston Herald.
Speaking to Observer.com, she said: "I don't even really want to have a local title anymore after seeing something like that. Personally, I can't see myself being a part of the Miss America organization."
The Miss Massachusetts Miss America Organization has since posted an apology on its official Facebook page. "The Miss Massachusetts Board of Directors offers our sincere and heartfelt apology for those offended by Saturday Night's skit," the post reads.
On June 5, Gretchen Carlson, the 1989 Miss America winner and first former contestant to sit on the pageant's board of trustees, announced the Miss America Organization would no longer recognize the swimsuit competition nor judge contestants on their physical appearance.
"We are no longer a pageant," Carlson said. "We are a competition."
In addition to axing the swimsuit portion of the pageant, contestants will no longer have to participate in the evening-gown competition. Instead, they will be allowed to display the personal style that makes them feel the most comfortable and confident in the role of Miss America.