Women competing in the annual Miss America pageant will no longer be judged on how well they can parade around the stage in their swimsuits. Gretchen Carlson, the 1989 Miss America winner and first former contestant to sit on the pageant's Board of Trustees, announced the Miss America Organization would no longer recognize the swimsuit competition and judge contestants on their physical appearance.
"We are no longer a pageant," Carlson told Good Morning America on Tuesday. "We are a competition."
Going forward contestants from all 50 states will participate in a live interactive session with the judges, during which they will show off their skills, intelligence, and passions in an effort to prove that they are fit for the job.
In addition to axing the swimsuit portion of the pageant, contestants will no longer have to participate in the evening gown competition. Instead, they will be allowed to display the personal style that makes them feel the most comfortable and confident in the role of Miss America.
According to Carlson, who has been the main advocate of cutting the swimsuit competition, the decision to get rid of that particular portion of the show came after learning young women didn't want to participate because it was based on looks and appearance rather than values. "We've heard from a lot of young women who say, 'We'd love to be a part of your program, but we don't want to be out there in high heels and a swimsuit.' So guess what, you don't have to do that anymore," Carlson said.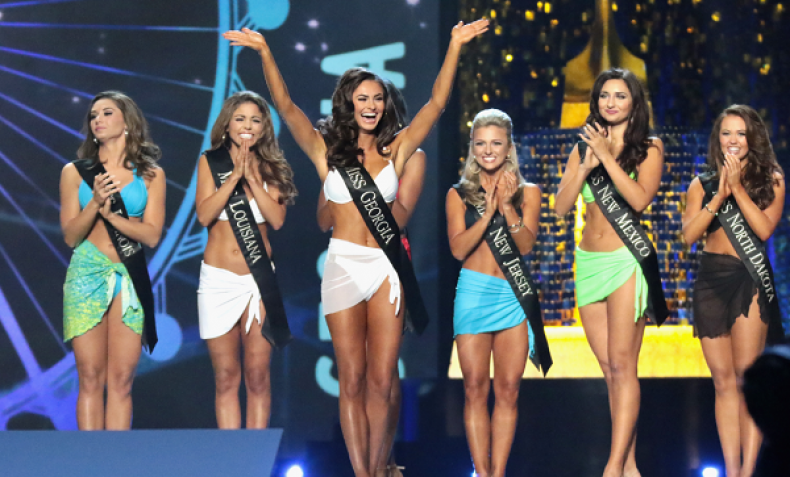 "Who doesn't want to be empowered, learn leadership skills and pay for college and be able to show the world who you are as a person from the inside of your soul," she continued. "That's what we're judging them on now."
Carlson became the first female chairwoman of the Miss America Organization board in January after the derogatory and chauvinistic messages former CEO Sam Haskell allegedly sent became public, resulting in his resignation. Since joining the board, Carlson has made it her primary focus to make the pageant "100 percent about empowering women."
She also filed a sexual harassment lawsuit against Roger Ailes, the former chairman of Fox News, in July 2016. Megyn Kelly, one of the biggest star's on the network, also came forward with allegations. Two days after Kelly spoke out, Ailes stepped down.