Miss America To Get Rid of Swimsuit Competition? What Gretchen Carlson Wants
Gretchen Carlson is determined to make a feminist Miss America pageant.
That's no easy feat, considering the pageant's longtime emphasis on objectifying women, which culminated recently in the resignation of CEO Sam Haskell after his emails leaked. Haskell's alleged private messages about former Miss America winners were derogatory and chauvinistic.
But now Carlson—who won the Miss America title in 1989 and served on the board of directors for years—is in charge. And as the first female chairwoman of the Miss America Organization board, she promises "big changes" are coming for female empowerment—maybe even a reworking of the controversial swimsuit portion of the competition.
On Friday, Carlson spoke to Good Morning America's Amy Robach (also once a Miss America contestant) about her new role, announced on Monday.
Robach asked Carlson if she felt "women parading around on stage in a swimsuit" was outdated. Robach replied candidly, saying, "I have so many great ideas for this organization, and I will be talking about those with all the other board members and the eventual CEO of Miss America and staff of Miss America."
Clearly, Carlson didn't want to make any big promises yet, but she did hint Robach should "stay tuned." She assured the host that she planned "to make this organization 100 percent about empowering women. Changes are coming—potentially big changes."
Carlson's vision to bring Miss America into the 21st century is not new. In the Huffington Post's initial report on Haskell's leaked emails, which Haskell claimed were "conveniently edited," Haskell seemed to dislike Carlson. They reportedly clashed over her push to modernize the organization, and her refusal to attack former contestants.
Carlson, 51, grew up in Anoka, Minnesota, where she was a musical prodigy, performing with the Minnesota Orchestra as a 13-year-old violinist. But in college at Stanford University, she decided to make journalism her focus. Winning the Miss America title in1989 opened doors to broadcast journalism. She started as an anchor for local news in Texas, then Ohio, Virginia, and finally New York City, where she became the co-anchor of The Saturday Early Show on CBS.
In 2006, after initially serving as a substitute host, Carlson nabbed a weekday slot on Fox & Friends.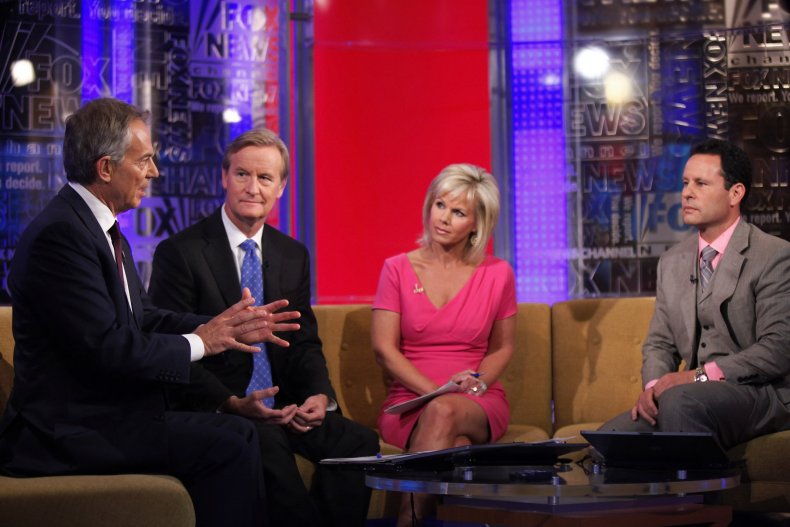 In 2013, she got her own Fox show, The Real Story with Gretchen Carlson. Carlson stayed with the network until 2016, when she filed a sexual harassment lawsuit against Fox News chairman Roger Ailes. According to Carlson, Ailes frequently made inappropriate comments about her appearance. When she rejected his advances, she says he denied her opportunities for career growth and support. Ailes resigned shortly after.
In short, Carlson is no stranger to standing up to sexists in media and making waves in her industry. Up next: Miss America.
"Some of the women who were maligned in those appalling alleged emails are now running the place," Carlson told Robach on Friday. "It's a form of justice."