Miss Piggy Lauded for Her 'Determination and Grit' at Brooklyn Museum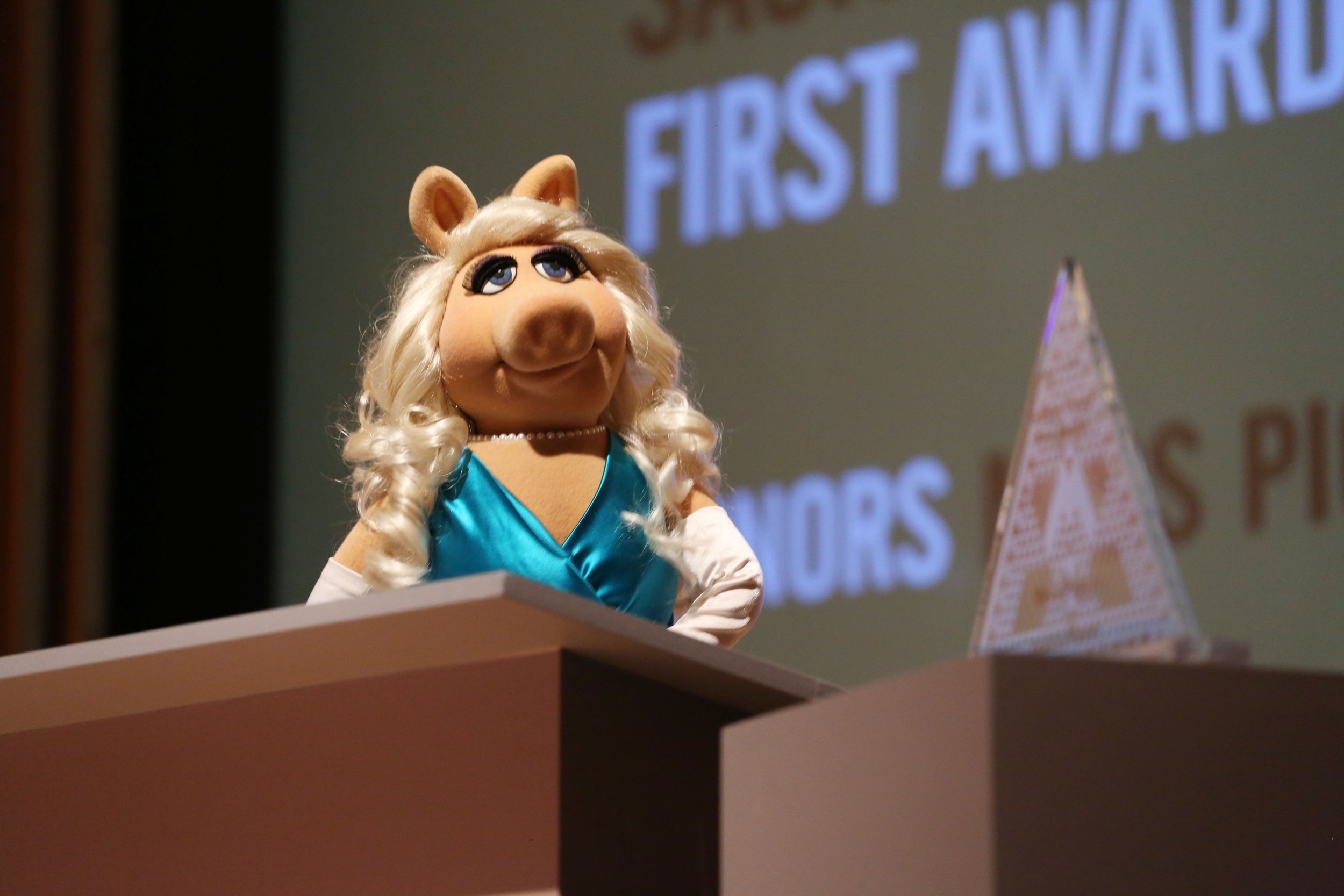 Dressed in a shimmering green ball gown with elbow-length white gloves, the fantastically feisty Miss Piggy accepted an award Thursday from the Elizabeth A. Sackler Center for Feminist Art for her work inspiring "generations throughout the world."
Accompanied by Kermit the Frog to the ceremony at the Brooklyn Museum, she received the center's First Award, presented to women who are first in their respective fields. She joins such previous winners as former Supreme Court Justice Sandra Day O'Connor, Tony Award-winning director Julie Taymor and attorney and professor Anita Hill.
"Thank you to all of you who are here today and have made it possible for moi to receive this Sackler Center First Award," said Miss Piggy upon accepting the honor. "It is truly a major highlight, in the highlight reel that is my life," she added, hovering between speech and song and striking a glamorous pose.
Miss Piggy made her first television appearance in 1974 on the Herb Alpert and Tijuana Brass Special, and soon afterward the puppet became a star on Jim Henson's The Muppet Show.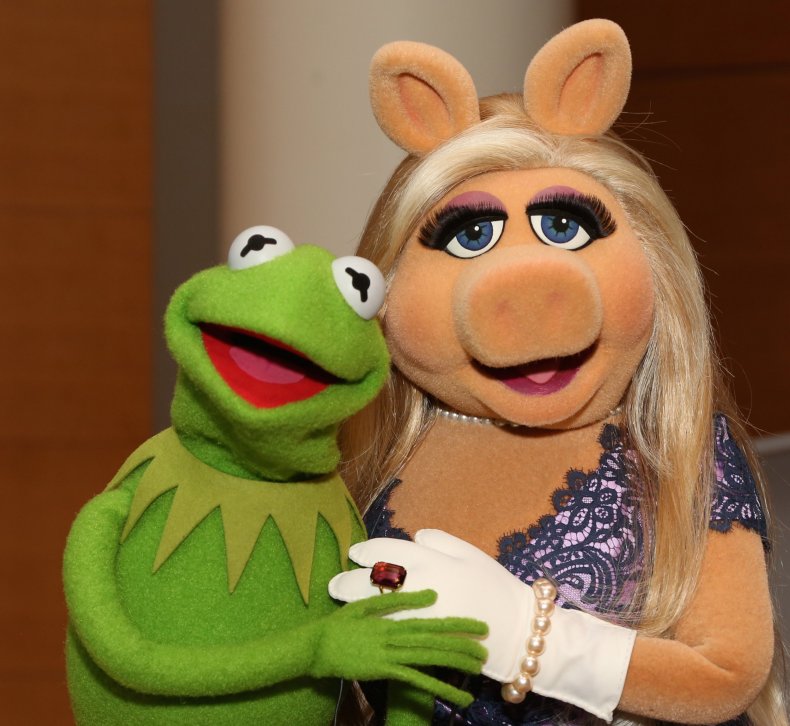 Elizabeth Sackler, whom the center is named after, told Miss Piggy that the award "is for your spirit for your determination, for your grit, for your humor, for your confidence…"
"Go on," Miss Piggy interjected.
"I will!" Sackler replied. "And because you have taught millions of us what it is to have a dream and to go after that dream and that the beauty comes from within," Sackler continued. "You have given a gift to the world, and we thank you."
The First Awards provide "an opportunity to isolate and to honor women who have broken barriers and to hear them speak. These are really women who, in our lifetime, changed our world for us," Sackler told Newsweek in April, after the center announced that Miss Piggy would be this year's honoree.
The audience included children from the Ronald McDonald House New York who are suffering from pediatric cancer, along with their families, as well as Brooklyn-based Girl Scout Troops 2081 and 2158, Brooklyn-based Girls for Gender Equity and artists from Groundswell, a community mural project. The evening kicked off with a reception for these attendees, featuring milk and cookies.
"Wow, this is an exciting event. Look at all these names, Gloria!" Kermit said while seated next to Gloria Steinem in the theater, with Lea DeLaria of the Netflix series Orange Is the New Black relishing the moment one row back.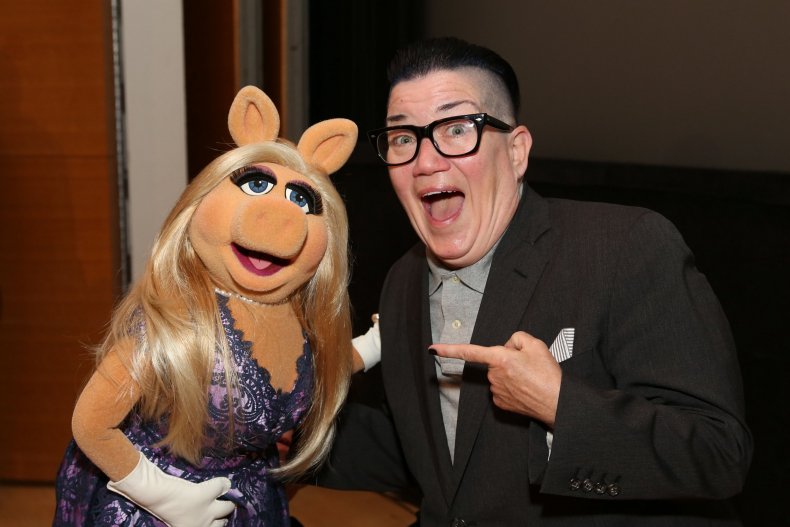 In addition to a 20-minute video retrospective of her career, the Muppet sat down for a conversation with Steinem on Thursday evening. The two discovered they had a shared love for tap dancing, according to a recap of the evening provided to Newsweek by the museum. Miss Piggy even promised to teach Steinem her "signature kick step," which she says is "perfect for when you're debating chauvinists."