Missile Test at Space Force Base Ends in Failure Seconds After Launch
The planned launch of an unarmed missile at a Space Force base in California ended in failure with the rocket exploding just seconds after liftoff on Wednesday night.
Just 11 seconds after taking off during a test launch at Santa Barbara's Vandenberg Space Force Base, the Minotaur II+ rocket exploded, raining debris around the launch pad area and igniting a fire on the North Base, local news station KSBY reported.
No injuries were reported in the incident. It is currently unclear what caused the explosion at this time, but an investigation is underway, authorities at the base said.
"We always have emergency response teams on standby prior to every launch," Colonel Kris Barcomb, Space Launch Delta 30 vice commander and launch decision authority for the launch, said in a press release. "Safety is our priority at all times."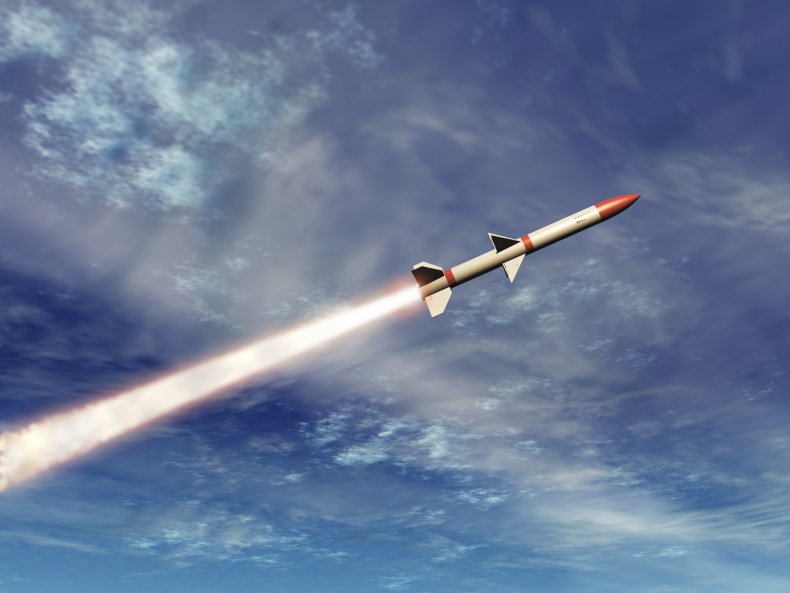 The launch was originally expected for Thursday morning but took place Wednesday evening, instead. It is currently unclear why the missile was launched earlier than expected.
Smoke remains in the area, however, there is no immediate danger, KSBY reported.
The Minotaur II+ rocket was used to support the development of a reentry vehicle known as Mk21A, a platform to be used for the LGM-35A Sentinel intercontinental ballistic missile. The LGM-35A Sentinel is slated to eventually replace the Minuteman III intercontinental ballistic missile.
The LGM-35A Sentinel is currently in the early stages of development.
The missile will "not just be a new missile, but a fully integrated launch, flight and infrastructure system with modern command and control features," according to the U.S. Air Force.
The current Minuteman missiles are being replaced because they are "aging," and still use much of the original equipment installed since they were first developed in the early 1970s.
This was the first test in developing the Mk21A reentry vehicle. The Mk21A will eventually be integrated into the Sentinel ICBM.
"Existing launch facilities, missile alert facilities, communication systems, infrastructure, and technologies for the Minuteman III ICBM will be modernized and replaced as necessary to support the new Sentinel weapon system," the Air Force Nuclear Weapons center said in a statement explaining the new technology.
"The Minuteman III ICBMs will be decommissioned, which requires demilitarization and disposal activities...The Sentinel development and deployment will not include generating or disposing of nuclear material and the total number of land-based nuclear missiles on alert 24/7/365 in the continental United States will remain the same."
Newsweek reached out to the Vandenberg Space Force Base for comment.
Correction 7/7/2022, 4:20 p.m. ET: This story was corrected to state that the Minotaur II+ rocket was used to support the development of the Mk21A reentry vehicle and that it is the first test in developing the Mk21A reentry vehicle.