Mississippi Carries Out 'Picture Perfect' Execution of Man Who Killed Wife, Assaulted Girl
A man who pleaded guilty to shooting and killing his estranged wife and sexually assaulting her young daughter in front of her as she died was executed Wednesday evening from lethal injection, becoming the first prisoner executed in Mississippi in nine years, the Associated Press reported.
David Cox, 50, was given the death sentence by a jury in 2012 for pleading guilty to capital murder for the May 2010 shooting of his estranged wife, Kim Cox. He also pleaded guilty to multiple other charges including sexual assault.
For the execution, Cox wore a red prison jumpsuit and was covered by a white sheet. He was held down by leather straps on a gurney.
"I want my children to know that I love them very much and that I was a good man at one time," Cox said during his final words. "Don't ever read anything but the King James Bible."
He thanked the state corrections commissioner, Burl Cain, for being "very kind" to him.
"And that's all I got to say," he ended.
Cox appear calm as he received the lethal injection. He seemed to take several deep breaths after the chemicals started to enter his body through a clear plastic tube; his mouth moved slightly. A corner pronounced him dead at 6:12 p.m. CST at the Mississippi State Penitentiary at Parchman.
"You couldn't make it more picture perfect than we had tonight," Cain told reporters afterward.
Mississippi carried out six executions in 2012. The state does not have any others scheduled among the more than 30 people currently on its death row.
For more reporting from the Associated Press, see below.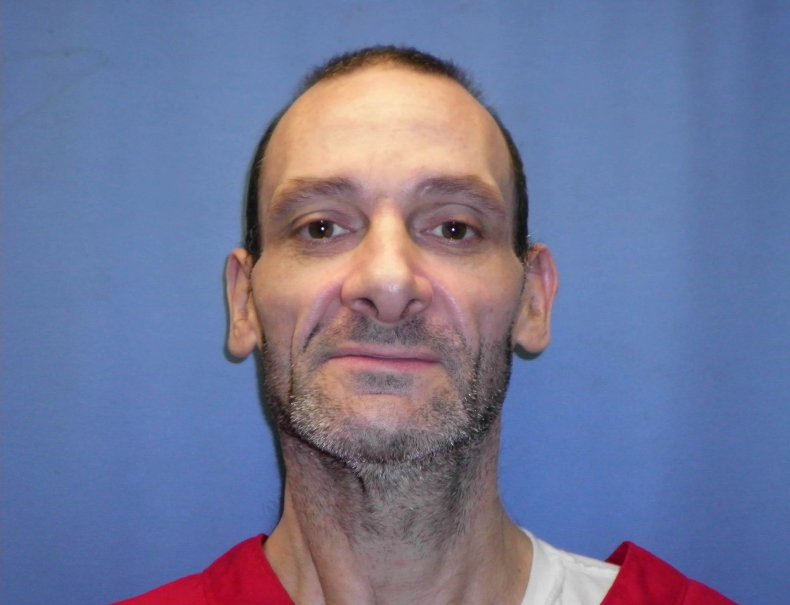 States have had difficulty finding lethal injection drugs because pharmaceutical companies began blocking the use of their products to carry out death sentences.
The Mississippi Department of Corrections revealed in court papers earlier this year that it had acquired three drugs for the lethal injection protocol: midazolam, which is a sedative; vecuronium bromide, which paralyzes the muscles; and potassium chloride, which stops the heart.
Cain told The Associated Press on Tuesday that the drugs listed in the court records were the ones being used for the execution. He would not say where the department obtained them.
Cain, the onetime head of the Louisiana State Penitentiary in Angola, witnessed several executions in that neighboring state before he took up his new role in Mississippi. He stood by Cox during the execution.
Among those who witnessed the execution was Cox's now 23-year-old stepdaughter. She was 12 when he sexually assaulted her three times in front of her wounded mother as he held them and one of her younger brothers hostage on the night of May 14 and May 15, 2010, in the small town of Sherman.
A group that opposes executions, Death Penalty Action, said earlier that killing an inmate who surrendered all appeals would amount to "state-sponsored suicide." The group had petitioned Republican Governor Tate Reeves to block the execution of Cox, but Reeves' spokeswoman said the governor declined to intervene because Cox admitted to "horrific crimes."
Attorneys from the Mississippi Office of Capital Post-Conviction Counsel represented Cox in recent years. After the state Supreme Court set his execution date, Cox sent a handwritten statement strongly objecting to their continued involvement. The office director, Krissy C. Nobile, said Tuesday that after "considerable and difficult deliberation, and out of respect for David Cox's autonomy and stated desire," the office did not plan any more appeals for him.
Kim Cox's family did not issue a statement after the execution.
Questions remained about whether David Cox was responsible for the 2007 disappearance of his brother's wife, Felicia Cox, who was last seen in a neighboring county. Her daughter, Amber Miskelly, recently told WTVA-TV that David Cox was the last person to see her mother alive. After the execution, Cain said David Cox had not spoken about his sister-in-law's disappearance.