Mississippi Death Row Inmate Asks State to Execute Him After '25-Year Wait for Justice'
Mississippi death row inmate Blayde Nathataniel Grayson asked the state to execute him after what Grayson calls a 25-year wait for justice.
"I ask to see that my execution should be carried out forthwith," said Grayson in a letter to the state Supreme Court justices filed Friday with the court.
In August 1997, he was convicted of capital murder for stabbing 78-year-old Minnie Smith while burglarizing her home in George County in May 1996, The Associated Press reported. Grayson wrote in his letter that he would give up all his appeals.
"Sirs & Ma'ms I drop my appeals and thank the courts of our nation for doing its burdensome duty," Grayson wrote. "Please with expedience carry out the justice myself, and the victims' families and my own family has waited for now 25 plus years!!!"
Mississippi recently carried out its first execution in nine years on Nov. 17. David Neal Cox was put to death by lethal injection. Cox also gave up all appeals, then filed court papers before the state Supreme Court scheduled his execution, according to the AP. In the paper, Cox called himself "worthy of death."
Cox was charged with capital murder for shooting his wife, Kim Kirk Cox. He pleaded guilty to the charge, as well as other charges, such as sexual assault.
"I want my children to know that I love them very much and that I was a good man at one time," Cox said just before the injection started. "Don't ever read anything but the King James Bible."
Cox also thanked Burl Cain, the state corrections commissioner, for "being very kind to me. And that's all I got to say."
Currently, the state has over 30 people on death row. Before Cox's execution, Mississippi conducted six executions in 2012.
For more reporters from the Associated Press, see below.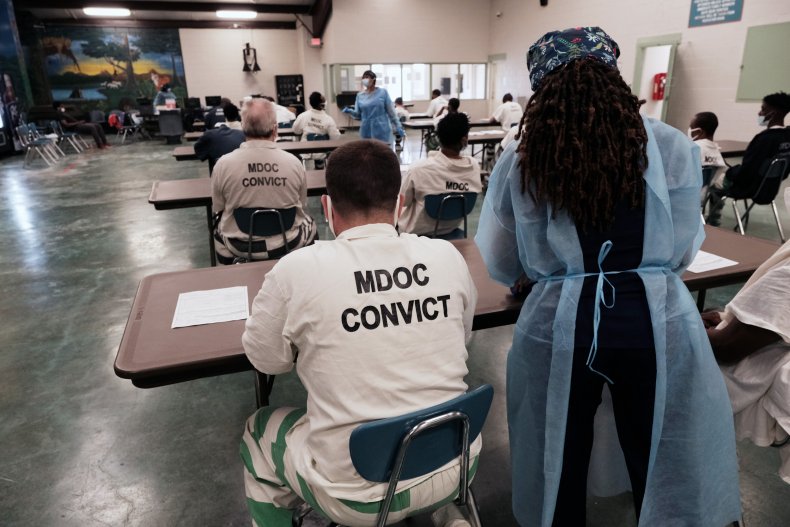 The Associated Press emailed questions Friday to two attorneys who have been representing Grayson in an appeal that is still pending on his behalf in federal court.
The state Supreme Court will decide whether to grant Grayson's request that it set an execution date.
Mississippi Department of Corrections spokesman Leo Honeycutt said in response to questions Friday: "As a matter of protocol, MDOC stays ready for whatever the court decides."
One of the current state Supreme Court justices, David Ishee, represented Grayson during his trial and during some appeals of the conviction.
"Given the choice between death or life without possibility of parole, it is his option to choose the death penalty," Ishee told the trial judge on behalf of Grayson, according to court records.